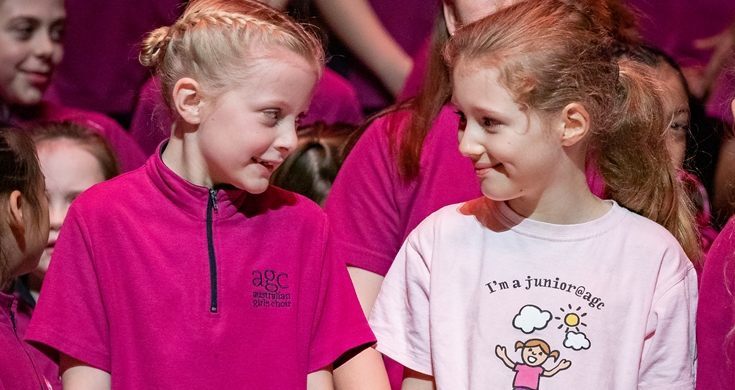 All parents have been sent an email outlining important information regarding orientation and the first week of classes for 2021. A summary of the information is provided below.
Piccolo, Vivo, Allegro, Avanti, Prelude and Concert Levels
The first Saturday classes for 2021 will commence on Saturday February 6 (with the exception of Perth Saturday classes which will commence on Saturday February 13) and the first weeknight classes will commence in the week of February 8 for all cities.
Please see your Venue Map for details on the designated venue entrance and parking.
All choristers must be accompanied by an adult to the designated venue entrance where an AGC staff member will welcome you and coordinate dismissals. Please only arrive 5 minutes before your scheduled class time and we will appreciate your efforts to be on time for collection at the designated point.