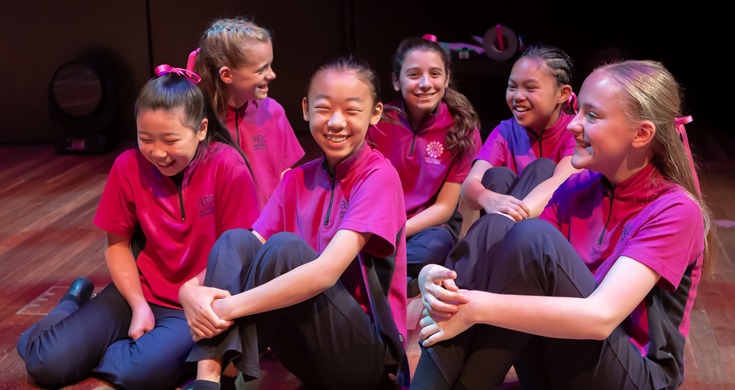 Breaking traditional choir norms
"
The name, Australian Girls Choir, doesn't say what we really are."
– Judith Curphey OAM, Founding Director of the Australian Girls Choir.
In its simplest definition, the term 'choir' classifies a group of people who sing together. The Australian Girls Choir is not just any group of people though, and singing is just a single thread in the tapestry that is the AGC.
The need for AGC
38 years ago, Judith Curphey OAM established the AGC in a landscape dominated by male choirs. An early pioneer for her time, Judith felt compelled to empower the female voice and challenge the masculine traditions of choirs in Australia. Whilst the popularity of female or mix-gendered choirs has evolved since 1984, what hasn't changed is the AGC's purpose to encourage, challenge and inspire girls.
"The AGC is a non-traditional choir and our classrooms are creative and interactive spaces for choristers to begin and progress their musical journey… 

Through carefully curated, age-appropriate and diverse activities, repertoire, and teaching methodologies, our choristers are able to cultivate their musicianship, singing technique, movement, drama, ensemble work, performance practice, connection to story and drive to connect to an audience."– Vicki King, Artistic Director of the AGC
When witnessing a television appearance or live gig featuring our Senior Choristers, it's easy to forget the multitude of elements that make up the girls' training – it isn't simply singing that results in such seamless and sublime performances.
Many girls start out in the choir as early as Foundation, Grade 1 or Grade 2 in our junior@agc levels which focus on developing performing arts skills in a fun and playful environment.
Through our AGC Training Levels, girls learn part singing, musicianship, vocal extension, and 'performance ready' skills focusing on posture, standing tall and proud, taking pride in her appearance and open body language.
In our Senior Performance Groups, our curriculum includes advanced part singing, complex dance routines and staging, drama and theatrical interpretation, music literacy, presentation and performance skills.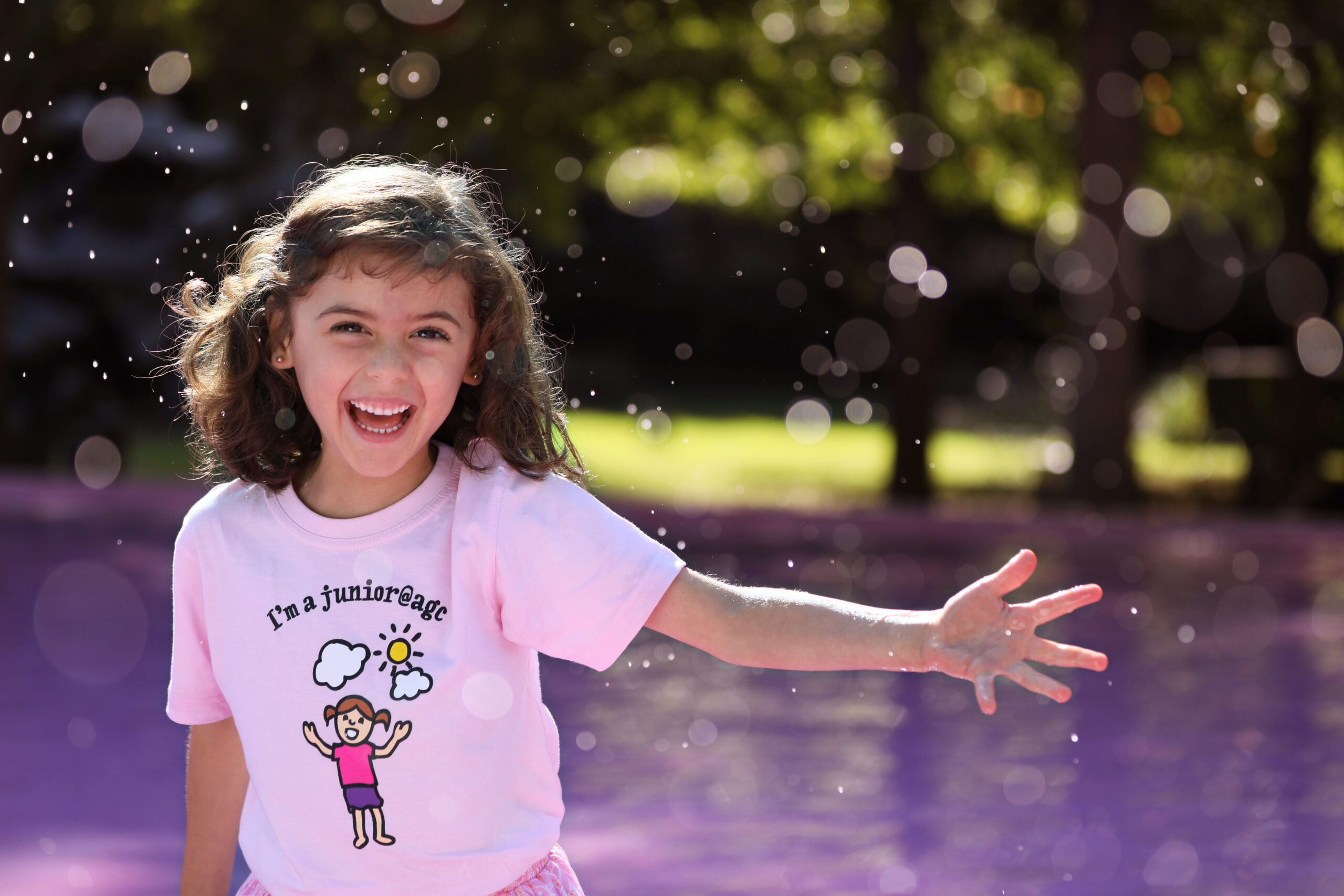 It is this complexity of training and resources, and our highly experienced tutors at the AGC that makes us stand out from the crowd. Vicki expands on this:
"Our tutors are all fine musicians in their own right and many have completed, or be in the process of completing, tertiary studies in music, singing, performance and/or education. Many of our tutors have had a long association with the AGC either as choristers or staff members and they all share their expertise and passion for music with our choristers." – Vicki
 The focus on music and musicianship
AGC vocal training goes far deeper than what we see on the surface. All of our skilled AGC tutors and staff use the renowned Kodály and Orff teaching approaches. In the AGC classroom, the two approaches are combined to teach "musical concepts like rhythmic sequencing, notation, melody, transcription, tonic solfège, Curwen handsigns, movement and use of hand percussion" – Vicki. By using both approaches, choristers receive training that is focussed on understanding written music through the use of hand signs (Kodály), in addition to exploring their musical creativity (Orff) through "improvisational and compositional activities" and Orff Schulwerk hand percussion instruments.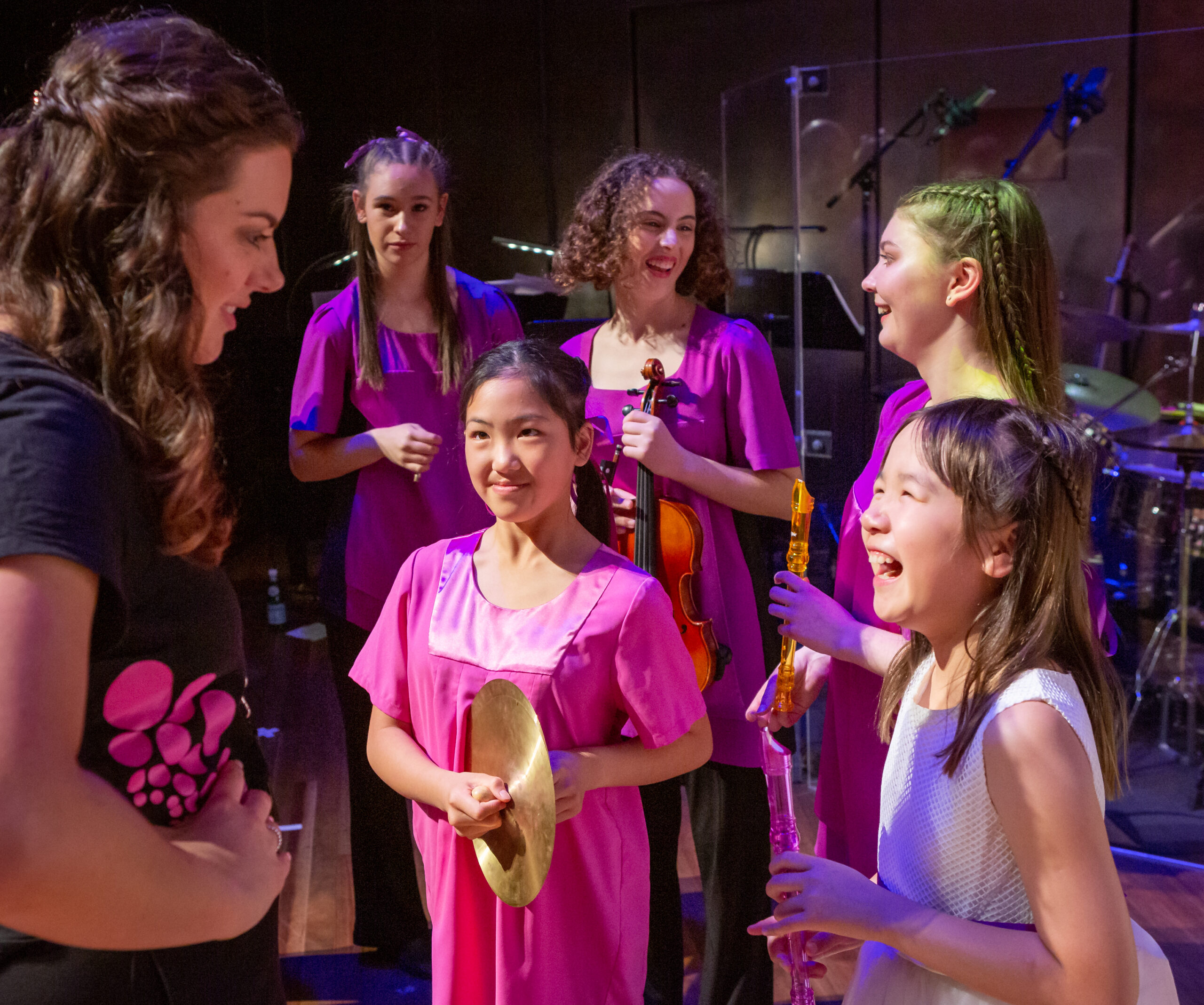 The Orff method in particular assists choristers in learning AGC's diverse mix of repertoire, including much loved Aussie tunes, upbeat and inspirational items, Broadway show numbers, songs from other cultures and of course Christmas Carols! When selecting the repertoire, a number of key factors are considered including,
"what's going to connect with kids, what's going to connect with audiences, what's appropriate for small people to sing, what's going to be fun, look beautiful on stage, what's going to challenge them, what's going to entertain them" – Vicki
The focus on creative movement
In an interview with AGC, Judith admits "I never liked choirs that stood still", hence the creation of a model that focusses on "developing well-rounded performers and musicians who can also move" – Vicki.
In the AGC Training Levels we implement creative movement in our curriculum and feature simple routines as part of our concert items.
In the Senior Performance Groups, the level of dance training advances and the choristers work with a professional choreographer every week on more complex choreography. Within these Senior Performance Groups, there are smaller dance groups, Danzare and Ballare, who rehearse separately and are made up of auditioned choristers. By incorporating movement into the choir, the concerts are engaging and entertaining for audiences, and the girls receive a more well-rounded music and performance education.
"I fully support everything AGC stands for. The holistic view of education and formation of girls with music, dance, and drama is fantastic." – ACT Parent
When we understand the depth and breadth of training at the AGC, then we can truly understand that the AGC is not just any choir, and might be the right place to watch your daughter grow.
"If a child can vocalise or speak, then they have the capacity to sing. By weaving music into the early years of a child's life, we increase their musical aptitude and can set them on a course of a lifetime full of rich musical experience." – Vicki King, Artistic Director
Start the next course of your daughter's life and book in to try a free class now!