View the AGC brochure for more details
Please find further information about the AGC including timetables, fees, concerts and uniforms in our AGC brochure.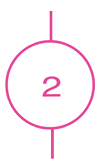 Come along and try a free class!
Contact us to organise a free trial class at your local rehearsal venue.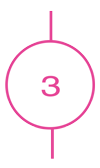 Register your daughter's interest for enrolment
Please complete the enrolment form online and submit a $50 deposit through our secure payment facility.
When your enrolment deposit is received, we will contact you to confirm if a position is available in your preferred class. The $50 will be credited towards your enrolment fees upon confirmation and is non-refundable – unless we are unable to offer your daughter a position at your preferred venue.
If a position is not available at your preferred venue, you may choose to place her on our waiting list for the next available position.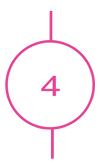 Confirmation of a position
If a position is available, we will send you an email to confirm the position along with information regarding the start of classes. We will also email you a payment form for the balance of the fees, which are payable annually in advance.
Alternatively, an instalment plan using direct debit from your bank account is available for enrolments in Terms 1 & 2. A 5% discount applies on total fees for each sibling enrolled in the choir.