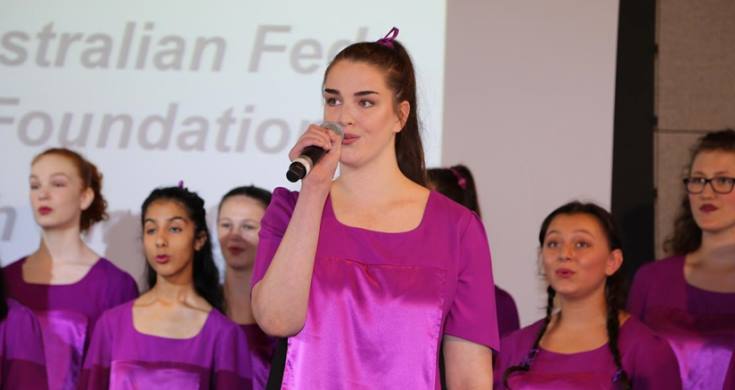 Last week in Melbourne our Performing choristers shone on stage at the Australian Federation Cup Foundation's 30th Anniversary Breakfast with the Stars event.
Held at the MCC Member's Dining Room at the Melbourne Cricket Ground, the event celebrated women in tennis and featured special guests including Australian and International tennis players, many of whom are in Melbourne for the 2018 Australian Open.
The Fed Cup Foundation is a not-for-profit organisation that works to promote women's tennis. We were thrilled to feature at their 'highlight event of the year', opening the morning with inspirational renditions of 'I Still Call Australia Home', 'You Raise Me Up' and 'Celebration'.
On Saturday January 27 our Melbourne Performing choristers will take the court to perform at the Australian Open's Women's Final alongside the cast of Mamma Mia! Stay tuned for our behind the scenes updates on our AGC social media pages.