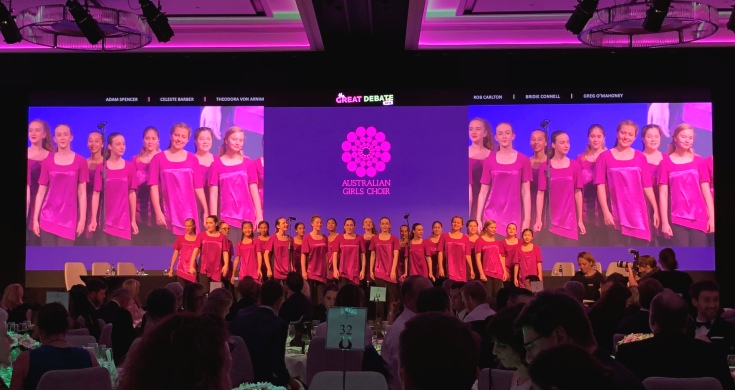 Our Sydney choristers shone on stage at the Dymocks Children's Charities 13th Annual Great Debate, in support of children's literacy and education programs.
Held at the Four Seasons hotel in Sydney, our girls were a highlight of the evening performing inspirational renditions of 'You're the Voice and 'Celebration', which received glowing feedback from guests and event organisers.
"I wanted to say a HUGE thank you to both your management team and girls for an absolutely amazing performance on Friday. We have had great feedback from our guests and even had clapping during 'You're the Voice' which reflects how much everyone got into the performance!", said Billie Shacallis, Dymocks Fundraising Coordinator.
Dymocks Children's Charities is aimed at working towards their vision to change kids' lives – once book at a time, through the implementation of educational programs and raising awareness of the benefits of literacy.