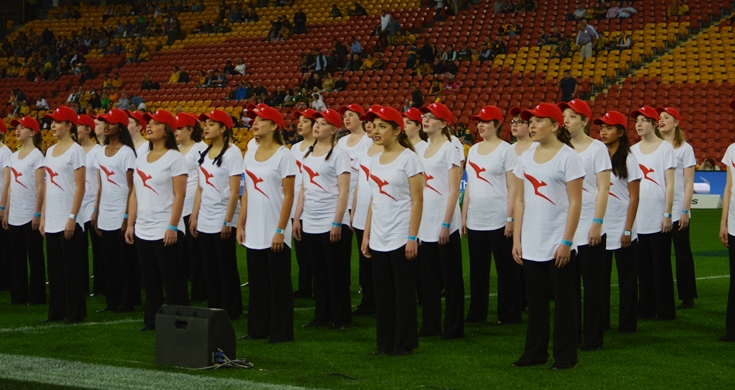 On Saturday September 8, our Brisbane Performing choristers were the preshow entertainment when the Qantas Wallabies took on the South African Springboks at Suncorp Stadium.
The choristers represented the Spirit of Australia as they performed on behalf of the Wallabies sponsor, Qantas. The breathtaking performance included the Australian national anthem and I Still Call Australia Home.
Our choristers had a fantastic time cheering on the Wallabies. It's opportunities like this that don't come around often for young performers, especially performing in front of over 28,000 rugby fans at Suncorp Stadium.
This weekend marks the end of the home matches in Australia for the Qantas Wallabies for 2018. Ensure you support both the Wallabies and the AGC this Saturday as they take on Argentina on the Gold Coast!