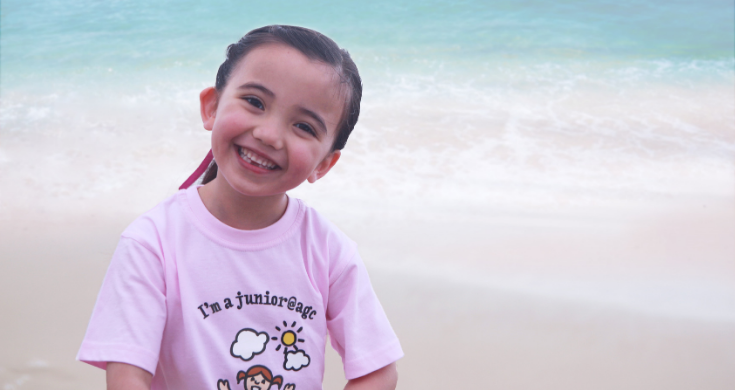 What to look forward to in Semester 2 at AGC
Welcome to Semester 2 at AGC!
We've had an incredible first week back with choristers all over the country bounding into their lessons ready to begin fresh for Semester 2. A big welcome to all of our new AGC families who are starting with AGC for the first time. To get you excited for what's in store this semester, we sat down with AGC Music and Production Assistant, Sam Andrew, to share with us many of the exciting things in store for Semester 2!
Musical learning
In Semester 2 the repertoire is theatrical! In class, we emphasise digging into the character and story within the musical repertoire, so choristers continue to develop their skills in theatricality, expression and emotional connection through song. Choristers will expand their musical education in the musical theatre genre as well as being exposed to iconic contemporary musicians. This is usually done through medleys. Some of our past concerts that have featured medleys such as Annie, The Greatest Showman, The Beatles, Seussical the Musical as it's a great way to dive deep into a particular genre. As all of the content is brand new each semester, starting in Term 3 is a great time to begin fresh with everyone else.
New choreography
The new choreography this semester is going to be energising, upbeat and really for the girls to learn! What's exciting about the AGC is we appoint choreographers who are specialists in the style of music girls are singing each semester. This way the choreography is stylistically appropriate to the song repertoire the girls are learning, which is a fantastic way to begin to 'embody' musical styles within our movement. The dance components are always accessible to all experience levels – you don't need to have a dance background to be able to have fun in our movement workshops! Our goal is for girls to have fun physically in a non-competitive environment.
Presentation skills
Presentation is a huge part of our hidden curriculum. As part of our weekly lessons we incorporate elements of drama that include script work, public speaking and characterisation. Our tutors' varied and dynamic class plans mean we're always refining these skills either directly or indirectly as we work on elements of performance and presentation. Our tutors are very big on positive reinforcement, regular feedback and celebrate the girls as they excel each week.
Another component of concert preparation in Semester 2 is working with girls to develop 'performance ready' skills. This includes things such as their posture, standing tall and proud, taking pride in their appearance and open body language which all come together to create a polished and professional presentation style. The cumulative effect of this over the semester often has parents saying they can't believe how much their daughter's presentation skills have developed!
Pastoral care and community building
This semester more than ever we're keenly aware of how powerful music can be for wellbeing, self-expression and social connection. Lesson plans are in place to grow your daughter's confidence, musicality and performance skills, as well as seeing girls come away with a community of female friendships outside of their regular schooling which is so important during your school years. Girls have somewhere each week that's just for them to sing, laugh, connect and have fun together in a space where they feel free to be themselves.
Good luck in classes this year. Remember our staff are always here to support you.