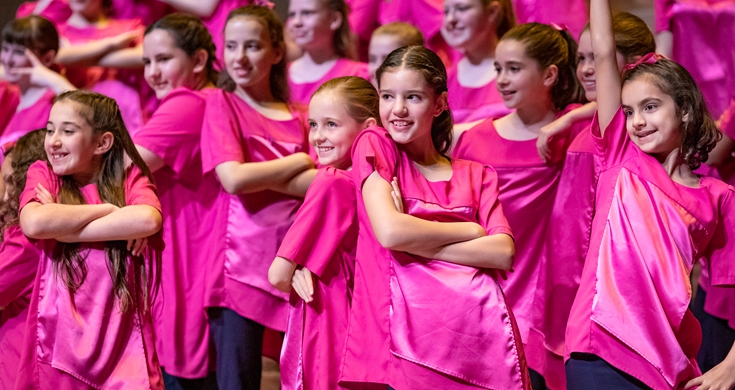 Over the past four weeks, choristers from all over Australia were involved in our 17 Winter Showcase Concerts.
Congratulations to all of the girls who shone on stage during these performances! A big thank you to our AGC families for ensuring their daughters were able to attend special rehearsals in the lead up to the performance and arriving earlier to the concert venue.
'Thank you for the fantastic inclusion and continual support for my daughter. You guys went above and beyond to make this experience a happy and positive one. She loved every minute.' AGC Parent
Our 6,500 choristers worked extremely hard during their weekly classes in Semester One and put on a wonderful show! Highlights from attendees included an adorable performance from our Piccolo and Vivo choristers of 'Rockin' Robin', a beautiful rendition of 'Flower Duet' from Bel Canto, Jason Mraz's 'Have it All' and an energetic 'Sombamba' as the finale.
After a well-deserved holiday break, our choristers will start to learn their repertoire for our Annual Concerts being held in November and December which will include performances at the Sydney Opera House and Melbourne's iconic Hamer Hall.