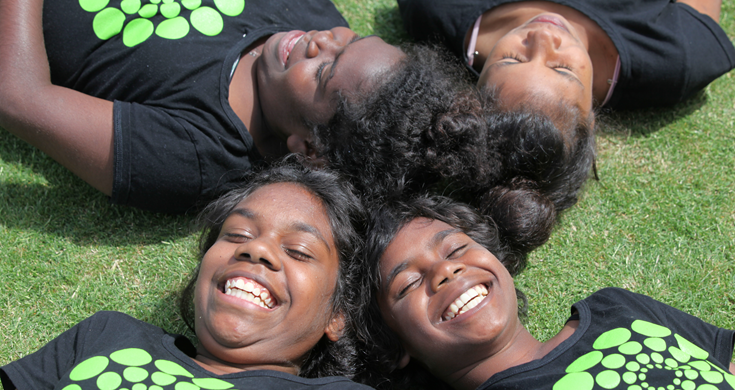 A Journey Towards Reconciliation
The Australian School of Performing Arts is thrilled to have launched our Reflect Reconciliation Action Plan (RAP), formalising our commitment towards reconciliation in Australia. The term 'reconciliation' can have an abundance of shapes, forms, and meanings, which is why ASPA has partnered with Reconciliation Australia to create a clear path  towards achieving reconciliation as an organisation. ASPA CEO, Nicole Muir AM, and ASPA General Manager of Business Services, Kylie Lee-Archer, delve deeper into our RAP, revealing why ASPA has made this commitment in 2022, and what reconciliation means for them.
ASPA's vision for reconciliation
ASPA has had a solid philanthropic partnership with Girl from Oz since the Directors dreamt up this 'little sister' to the Australian Girls Choir in 2007. Through g-oz, ASPA and the Australian Girls Choir staff and choristers have been engaging with and establishing relationships with First Nations communities through the transformative power of the performing arts. With a focus on young girls and women, g-oz provides educational and social development opportunities through regular and consistent performing arts activities to girls in some of Australia's most remote communities. ASPA's relationship with the g-oz program can be seen as an unofficial first step in ASPA's journey towards reconciliation, providing the roots for our RAP.
"Our Reconciliation Action Plan is a formalisation of what we've already been doing. It provides a framework to ensure that we make a positive contribution to Australia's reconciliation journey.." – Nicole Muir AM
Kylie, who also works as General Manager of g-oz and is our identified 'RAP Champion', describes that the development of a RAP has been "bubbling for a number of years now". After committing to g-oz since its inception, Kylie shares that the strength of g-oz has allowed us to be at a point where we can now "be on the ground and deliver a RAP at the same time".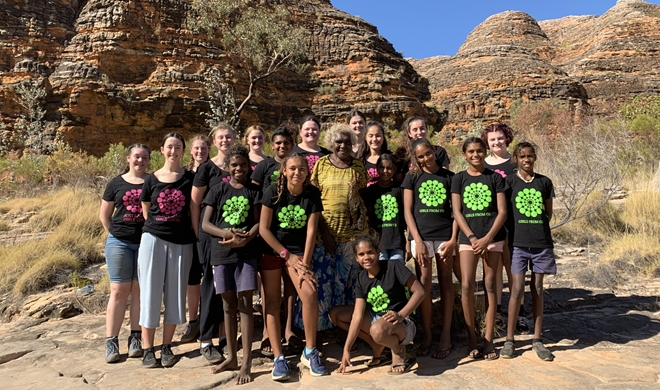 Reconciliation Australia defines 'reconciliation' as being about
 "strengthening relationships between Aboriginal and Torres Strait Islander peoples and non-Indigenous peoples, for the benefit of all Australians." – Reconciliation Australia
Both Nicole and Kylie define reconciliation at ASPA in a similar way, highlighting the importance of continually engaging in the two-way learning that exists between g-oz, "our vehicle", and the AGC.
"In my role working in community with Aboriginal children, teenagers and women, I've been fortunate to learn so much from them and about them. And I've watched this happen in the ASPA community." – Kylie Lee-Archer

"Using our reach with AGC, we can utilise our network and share our learnings, using music and the performing arts in a meaningful way".  – Nicole Muir AM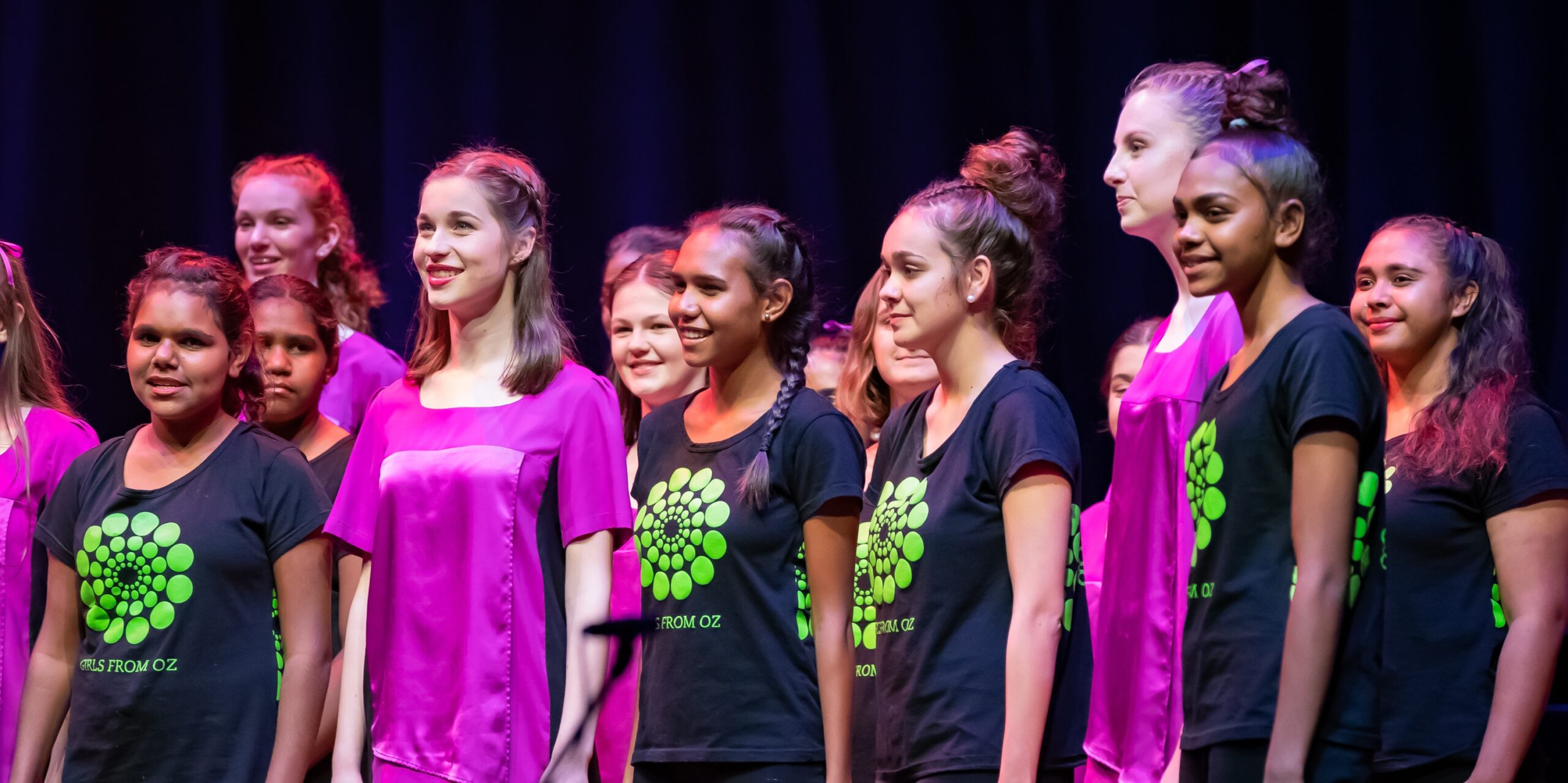 A year to 'Reflect'
 ASPA's Reflect RAP is one of four types of RAP's outlined by Reconciliation Australia. The Reflect Plan spans across twelve months, with a focus on deepening our sphere of influence as an organisation, developing relationships with Aboriginal and Torres Strait Islander stakeholders and deciding on our unique vision for reconciliation. Through our Reflect RAP, ASPA is
"formally committing to the development and expression of inclusivity, diversity and reconciliation within our community."
Our RAP will provide a focussed pathway for our students, staff, audiences and community "to have a shared understanding of what is required to achieve reconciliation." – Nicole. As part of our Reflect RAP, ASPA will establish a RAP Working Group to ensure accountability is being met. As the RAP Champion, Kylie will lead this group and hopes to raise awareness of reconciliation as "unfinished business".
"I'm keen to raise awareness and work with my colleagues to ignite discussion about the Uluru Statement from the Heart and what I hope will be an upcoming referendum on the voice to parliament.

I want us to continue the work of what we're already doing – talking about the challenges and hurdles that girls in remote aboriginal communities face. And to acknowledge our privilege and think about ways that we can contribute to dismantle those hurdles." – Kylie Lee-Archer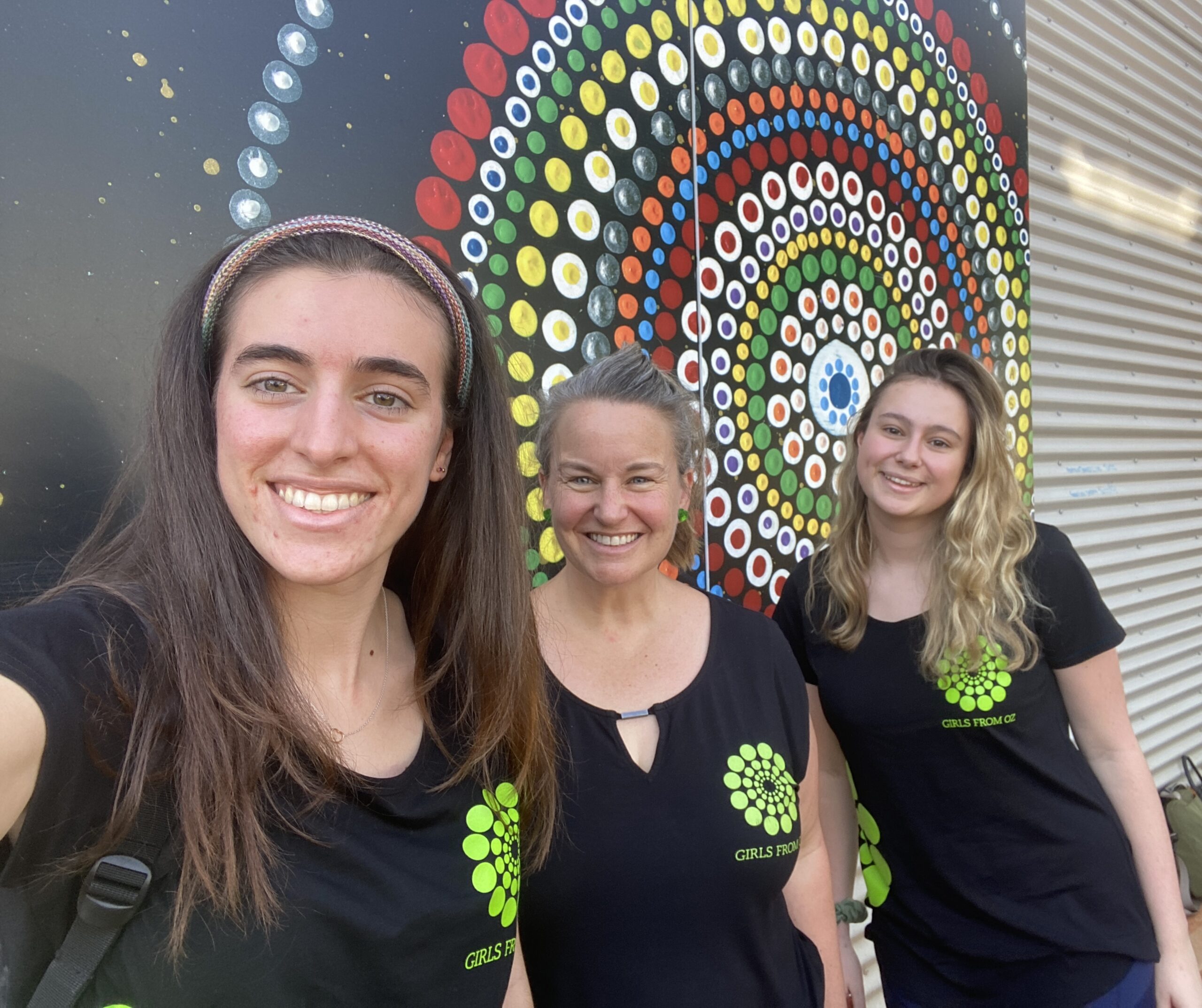 Measuring our progress
By partnering with Reconciliation Australia, our RAP has been developed in consultation with First Nations people in a meaningful way. Reconciliation Australia's RAP framework has allowed us to develop a plan with key four key focus areas for the year – Relationships, Respect, Governance and Opportunities, with actions in each area to be delivered throughout the course of a year. Kylie, along with the RAP Working Group, will ensure that ASPA is meeting key steps in our RAP timeline, however it is up to the entire ASPA community to take responsibility.
"It is important for us to listen. If we don't educate ourselves and look back on the past, then we can't empathise, understand and move forward." – Nicole Muir AM, ASPA CEO