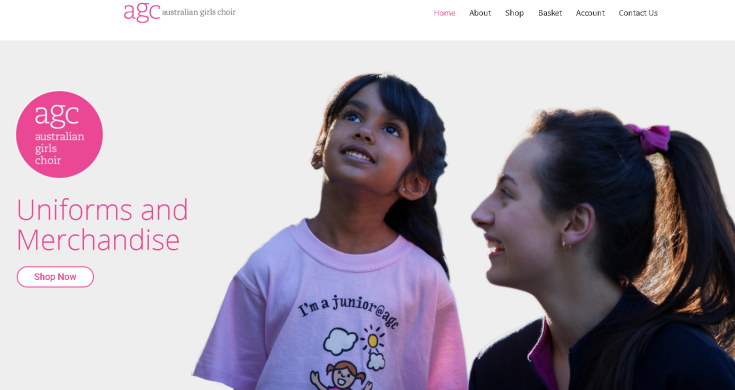 All uniform and merchandise items are available to purchase through the AGC Online Shop, which can be accessed via the AGC website. Please place your orders through our online shop by Saturday February 15 in order to receive them at your rehearsal venue in mid-March. All orders placed after this date will take up to 3–4 weeks for delivery. All credit card payments via the AGC Online Shop are securely processed through the Westpac payment gateway. You will receive a confirmation email once your payment has been successfully processed.
For further information on the uniform requirements for each level visit shop.ausgirlschoir.com.au/uniform-information/.
We recommend that choristers try on uniform samples at their weekly rehearsal venue before placing an order. New choristers should continue to wear casual clothing at rehearsals until the uniforms are delivered.
If you encounter any problems with placing an order please contact us at headoffice@aspagroup.com.au or on 03 9859 6499. We hope you enjoy using the AGC Online Shop!
A second hand uniform notice is available from your Venue Manager. Parents may advertise second hand uniforms for personal sale on this notice by contacting the office, Alternatively, parents may choose to donate uniforms by handing them to your Venue Manager at rehearsal. All proceeds from donated second hand uniform sales go to our charity partner Girls from Oz.