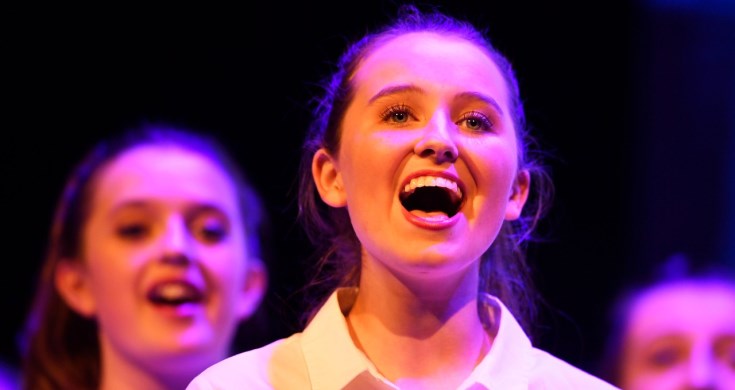 On May 22 a group of 20 of our Sydney Performing Choristers created an unforgettable moment at one of the most important NSW Rugby League events of the year.
Held at The Star Centre, our girls opened the inaugural event with an inspiring rendition of the hit song 'Hall of Fame' by The Script and will.i.am. The uplifting and empowering performance set the tone for the evening, whilst some of the most historic NRL rugby moments were celebrated as images on screen behind the girls.
Following our performance we were moved to have received such heart-warming comments from the audience praising the girls' angelic voices and professionalism. Some comments from the crowd included: "One of the best things to be seen at an event of its kind over the last 20 years", "I cried" and "Goosebumps".
Erica Fryar, Rugby League Events Manager, labelled the performance as "simply phenomenal!" and also said, "It was easily the highlight of the evening and the piece we ended up with was exactly what we envisioned and wanted to achieve."
Dave Douglas, True Blues Event Organiser, said the performance was "Sublime – simply put, faultless".
It was a memorable evening for all involved and we are were honoured to be a part of such a special sporting event.