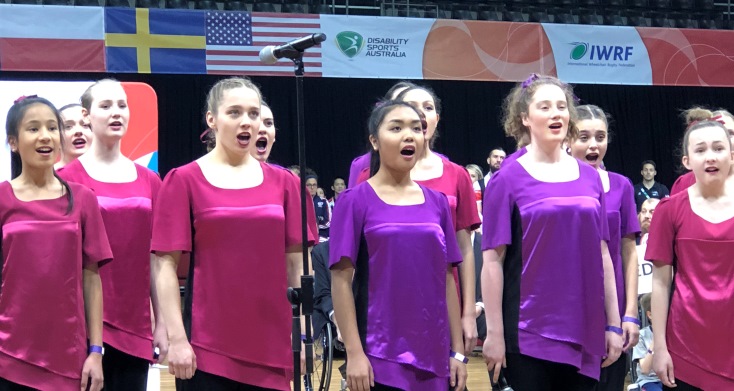 On Saturday August 5, our senior choristers in Sydney performed at the Opening Ceremony of the Wheelchair Rugby World Cup.
The choristers entertained the international athletes throughout the ceremony with a selection of Australiana themed songs including My Island Home and I am Australian. It was a wonderful patriotic performance for the girls to be part of.
The GIO 2018 IWRF Wheelchair Rugby World Championship was held over 6 days in Sydney and involved athletes from 12 competing countries, with Japan finishing in first place.
Our choristers are involved in more stadium performances over the next few weeks including three Qantas Wallabies matches and a Parramatta Eels game.  Head to our Facebook page in the coming weeks for some behind the scenes insights!