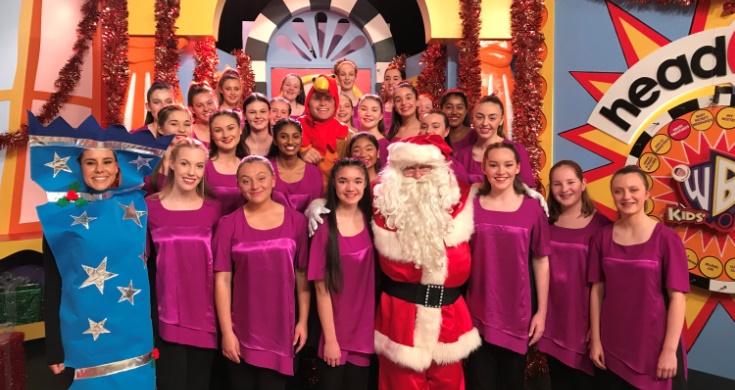 At the AGC we love spreading the Christmas spirit and decided to start a little bit early this year with a Christmas in July performance on Channel 9.
Last week our Melbourne Performing choristers spent the morning filming a collection of segments for the children's show Kids' WB, which is hosted by Shane Crawford and Lauren Phillips. We even got involved in their Christmas Lunch!
We kept the festive spirit alive through out the episode by singing '12 Days of Christmas', 'We Need a Little Christmas' and the Christmas classic 'Jingle Bells'.
As we tend to spend a lot of time on stages, performances that involve television studios are a great opportunity for our choristers to build their repertoire of skills in the performing arts and how to perform in different settings.
Make sure you watch 9Go on Sunday July 22 from 7.00am to catch a glimpse of  our choristers carolling!