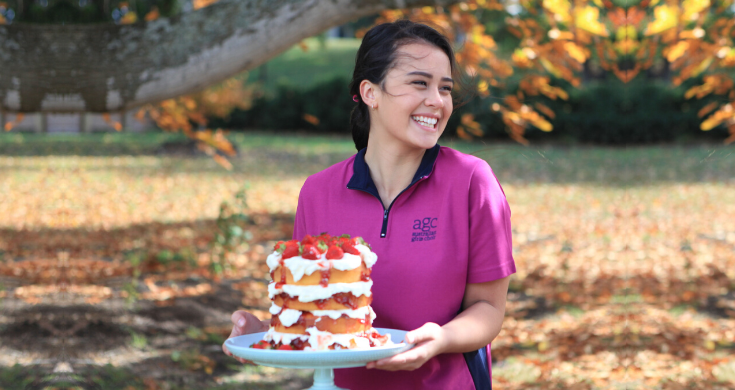 Happy 36th Birthday to the Australian Girls Choir
On March 7, the day before International Women's Day, the Australian Girls Choir celebrates its 36th birthday!
From humble beginnings and the belief that girls could sing just as well as boys , the AGC has grown into an internationally recognised, cultural icon.
36 years since the very first rehearsal in Burwood, the choir continues to go from strength to strength. Now in 30 locations across Adelaide, Brisbane, Canberra Melbourne, Perth and Sydney, today we are proud to have over 6500 girls learning to sing, dance and perform in our weekly classes.
We want to say a sincere thank you to all of our choristers, AGC parents, Alumni network, tutors, office staff and everyone in the extended AGC and ASPA family for your continued support and belief in inspiring and uplifting young girls through the power of the performing arts.
Enjoy reading some Then & Now facts and photographs below.
Then
1 rehearsal venue
4 classes
150 girls (aged 8-10 years)
1 Tutor (Judith Curphey)
2 office staff (Judith Curphey and her mother Jean Oliver)
1st international tour to Canada in 1989
Now
30 venues across 6 cities
247 weekly classes
6,503 girls (aged 5-18 years)
133 tutors
57 office staff
43 national and international tours to destinations all over the world