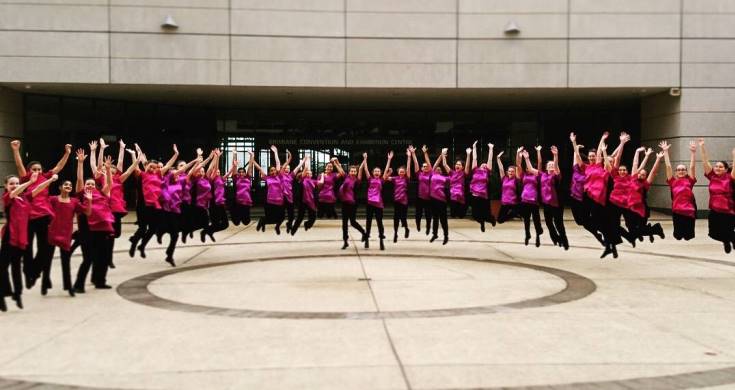 We've had a wonderful month full of celebration here at the AGC.
Here are some of the highlights from the past few weeks:
We celebrated the AGC's 34th birthday on March 7. From humble beginnings in Burwood, Melbourne with 150 choristers, the AGC has grown over the years to more than 5,500 girls across five states.
International Women's Day commemorations were held around the world on March 8. Our choristers performed at an International Women's Day Breakfast in Brisbane as we recognised and remembered the successes and accomplishments of the many women who inspire us.
We were thrilled to announce that the single 'I Am' was released on iTunes, Google Play and CD Baby. The song is an empowering anthem featuring more than 200 singers who form a 'virtual choir' and includes 65 Performing Choristers and Girls from Oz participants. Proceeds from the sale of the single help to support the work of our charity partner Girls from Oz.
April promises to be no less busy, with preparations well underway for Performing Choir Music School and a number of exciting engagements ahead – stay tuned!