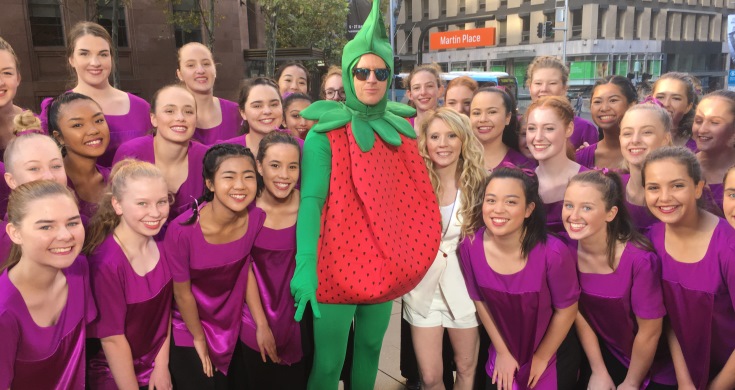 Our Sydney choristers had a fantastic time singing alongside Nikki Webster and weatherman Sam Mac, to the popular 2001 hit 'Strawberry Kisses' on Channel 7's Sunrise.
The special performance was held in Sydney's Martin Place, during a live cross where crowds gathered to groove to the iconic track.
The new version of the song, released almost sixteen years after the original, is aimed at raising money for the Starlight Children's Foundation, with all proceeds directly donated.
It was a very fun moment for all involved, with some fans flooding to Facebook calling it the "best thing that's happened so far this year" and the "comeback of the millennium". We're calling it the sweetest performance of 2017 so far!