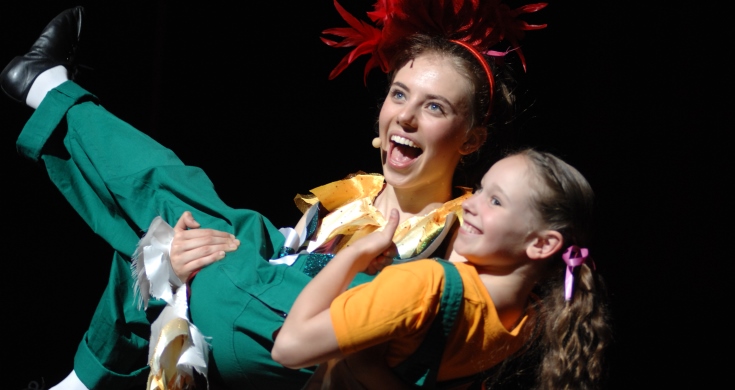 Sing, dance, act and 'Take the Stage' these school holidays with ASPA – The Australian School of Performing Arts, and discover and develop the performer within!
Performers will be mentored by our experienced team of performing arts specialists in this fun and inclusive program, held over two days across Melbourne, Perth and Sydney.
Through dynamic workshops in song, dance and drama, each ensemble will work together to develop an end of program showcase concert for friends and family. With workshops for boys and girls in Foundation to Year 8, 'Take the Stage' caters for first-time performers through to experienced young artists.
For registration forms or more information, please visit the ASPA Holiday Programs page or call 1800 338 142
Melbourne
Dates: Wednesday July 12 and Thursday July 13
Times: 9.30am – 4.30pm
Venue: Genazzano College, Kew
Perth
Dates: Wednesday July 12 and Thursday July 13
Times: 9.30am – 4.30pm
Venue: Perth Modern School, Subiaco
Sydney
Dates: Wednesday July 12 and Thursday July 13
Times: 9.30am – 4.30pm
Venue: Tara Anglican School for Girls, North Parramatta