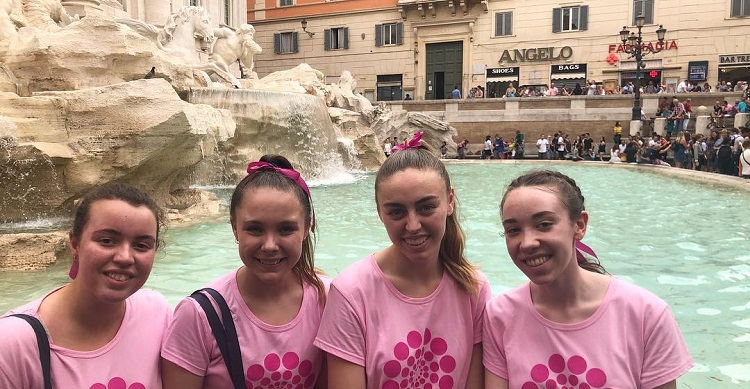 56 choristers from our Performing Choir, Camerata and Concert levels are currently on a three week tour of Europe and Hong Kong.
The trip marks our 22nd International Tour in our 34 year history and choristers will be visiting some of Europe's most beautiful cities including Rome, Venice, Marostica, Vienna and Graz before finishing in the exciting city of Hong Kong.
The tour started with a three day music school, where the full performance program was put together during intensive music and dance rehearsals before a show all performance for their families and friends.
So far the group have been involved in a variety of opportunities including performances for the Papal Audience in St Peter's Square and at the Australian Embassy for Her Excellency Ambassador Hitchman and His Excellency Ambassador French. They have also undertaken workshops with the Ambrit Rome International School, Gioventu in Cantata in Moarostica and Amadeus International School in Vienna. And of course they've managed to visit some of Italy's iconic landmarks including the Trevi Fountain and the Colosseum and even enjoyed a gondola ride in Venice!
Head to our Facebook page for daily updates as the choir visits Vienna, Graz and Hong Kong!