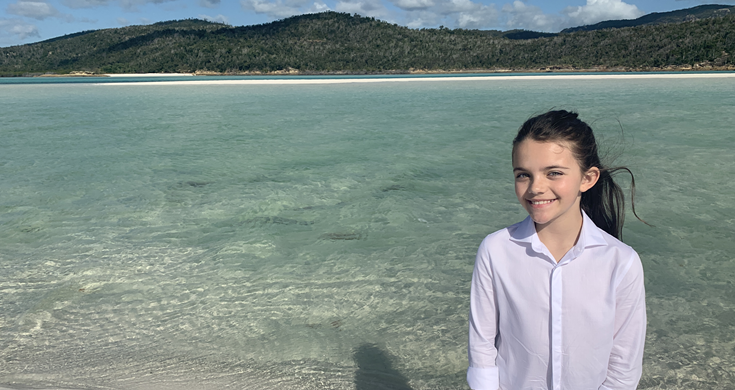 Imagine being eleven years old and you've been selected from over 6,500 girls to be featured in a national advertising campaign.
A campaign that joins an incredibly successful line of ad campaigns that have been broadcast to millions of audiences around the world. For Lily Taylor, that dream was her reality. Lily was the lucky chorister chosen to sing the iconic opening line of Qantas' fifth 'I Still Call Australia Home' advertisement with the Australian Girls Choir.
In 1998, when the first Qantas ad campaign featuring the Australian Girls Choir was televised, Lily Taylor was not even born. Meanwhile, the world was rapidly forming a place in their hearts for Peter Allen's "I Still Call Australia Home", and the Qantas ads that would see our choir sing from extraordinary landmarks across the globe including Brooklyn Bridge, the canals of Venice and the Great Wall of China. Lily knew she was stepping into a huge role – a role she had only ever hoped of playing.
"I remember looking on the TV and seeing the Qantas ad with the choir and always wanting to be up there. And now I am." – Lily Taylor
Lily's Journey with the Australian Girls Choir
Since joining AGC in 2013 at age five, Lily has been no stranger to the camera. In 2014, Lily was selected to be part of the promotional shoot for junior@agc, and has since performed at high profile events like Carols by Candlelight and the rugby, as well as the 2020 promotional shoot for AGC. But as Lily's Performing Choir Tutor Laura Knowling says, she isn't the type of person to be boldly sharing about it, humbly blossoming with the Australian Girls Choir every year.
"We've worked with Lily for a really long time at AGC, and to see her grow as a performer not only up until filming the Qantas ad, but since and even through Covid… [it's] a moment filled with pride." – Laura Knowling, Performing Choir Tutor, Kew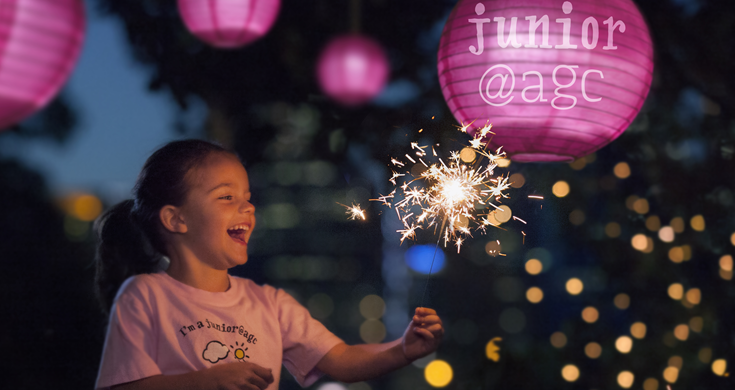 The Casting Process
Making it to the end of the casting process was a three stage feat for Lily. Of the 6,500 girls in the Australian Girls Choir, 150 were selected by their tutors to audition for their state. In the audition, all girls were required to sing the first two verses of "I Still Call Australia Home", and have an informal chat-to-camera to get a sense of how comfortable the girls were on screen. Following these auditions, creative agency The Monkeys and Qantas selected the 15 girls for the ad. Once selected, the girls recorded the track for the ad, and after listening to and watching Lily sing the opening verse, it was decided that she would be the featured chorister in the final cut.
Lily's mother, Jody Taylor, describes the moment she found out that Lily had been successfully chosen.
"I'm sure I squealed when I found out, if not out loud then definitely inside and after. I was just about bursting until I could tell her.

These are iconic ads, and for her to be involvd in something like that is something to remember for the rest of her life." – Jody Taylor, Lily's mother.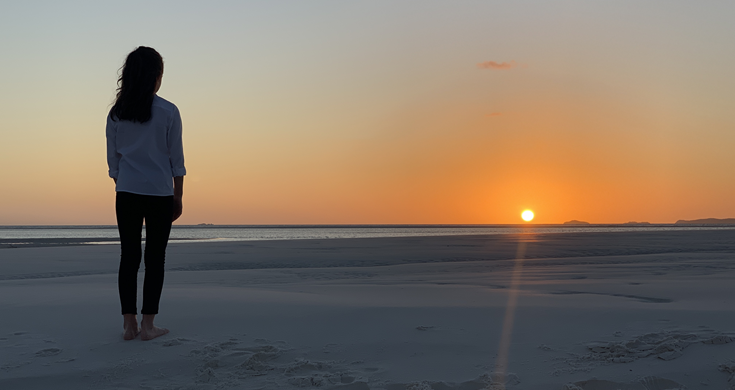 Filming the Qantas Ad
The Qantas ad was filmed in 2019 – the year before the pandemic would turn our world upside, and was due to air in 2020 to celebrate Qantas' 100th anniversary. Due to the restrictions on interstate and international travel, the ad was held off from being broadcast until borders reopened and the world could be united and travel again. This meant keeping the campaign a secret for almost three years, and not seeing the final cut until March 2022 like the rest of Australia. On seeing the ad for the first time, Jody says,
"I am not ashamed to admit I cried. That song already makes me cry. But with my gorgeous girl up there on the screen, singing so beautiful and doing such a fabulous job, I bawled my eyes out.

I was blown away by the whole ad. The cinematography is so stunningly beautiful. The talent in it is amazing, most of all the AGC choristers. Everyone did an amazing job. Such an emotional ad, I don't think there is anyone who hasn't shed a tear at it." – Jody Taylor
In addition to Lily, 14 AGC choristers were selected for the ad, travelling in smaller groups to either Hutt Lagoon in Western Australia, Longreach in Queensland, or Mona in Hobart, Tasmania. Lily joined the group travelling to the birthplace of Qantas in Longreach, but was lucky enough to have an additional trip to Whitehaven Beach in the Whitsundays, representing AGC as a soloist. Lily reflects on the trip as being hot and windy, but an opportunity that she will never forget.
"I felt so honoured and grateful to be a part of this project." – Lily Taylor
Finding Home at the Australian Girls Choir
For Lily, being part of the Qantas ad has allowed her to become more confident as a performer and strengthen her musicality, however a career in performing is something that isn't on the cards, or at least yet anyway! Still on the creative career path though, Lily is hoping to follow in the footsteps of her mum and become a photographer, with the Qantas ad inspiring her to see more of Australia. Now aged 14, Lily is currently continuing her journey with the Melbourne Performing Choir, finding her happy place in the world of AGC.
"No matter how bad a day she has had at school, she goes to her weekly class and comes out on a high, happy, giggling and singing the whole way home." – Jody Taylor
If your daughter is like Lily and loves to sing and perform, try out a free class at the Australian Girls Choir before the mid-year cut off.
Girls are encouraged to attend a free trial class before joining, where she will participate in fun class activities, allowing her to get a real feel for what weekly lessons are like. It's not necessary for girls to prepare anything for this class and your daughter will not be required to sing by herself. You never know, she might be part of the next generation of Qantas choristers!
Get all of the class details for your local venue and book in online!
Watch as Lily takes us behind the scenes of the Whitehaven shoot for the Qantas ad campaign below.