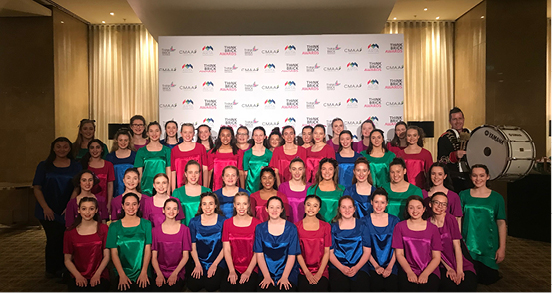 On August 23, our Melbourne choristers sparkled as they opened the 2018 Think Brick 'Greatest Awards'.
Our choristers performed a medley of songs from the box office smash, The Greatest Showman with a few clever changes to the lyrics to fit the theme of the night, architecture. The event was held at the prestigious Crown Palladium and the choristers performed for more than 500 guests!
As Think Brick's logo is made up of pink, green, blue and purple, we had special blue and green performance costumes made for this event only!
The Think Brick Awards are held annually to celebrate Australian architecture and the use of clay brick, concrete masonry and roof tiles in contemporary design.
The performance was about empowering the female architects in the industry and the choristers did such an amazing job inspiring the entire audience.