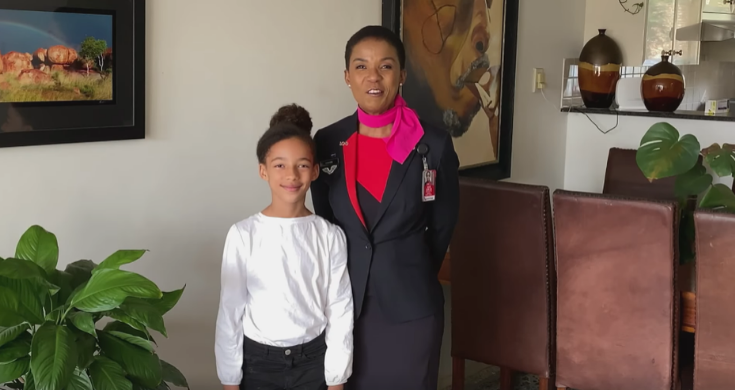 AGC families represent the Spirit of Australia – Part 2
The 'Spirit of Australia', the flying kangaroo and Peter Allen's I Still Call Australia Home have provided so many returning Australians with a sense of comfort and 'home' over the years. We couldn't be more proud to stand alongside Qantas as a much loved cultural national icon.
On today's Latest News, AGC choristers Nefi, Hannah, Ava and Zahra, alongside their parents, share what that the 'Spirit of Australia' means to them. And be sure to check out Part 1 to hear from Olivia, Sofia, Erin and Mackenzie as well as watch our most recent Qantas Virtual Choir video!
Nefatari (Brisbane Prelude) and dad Jay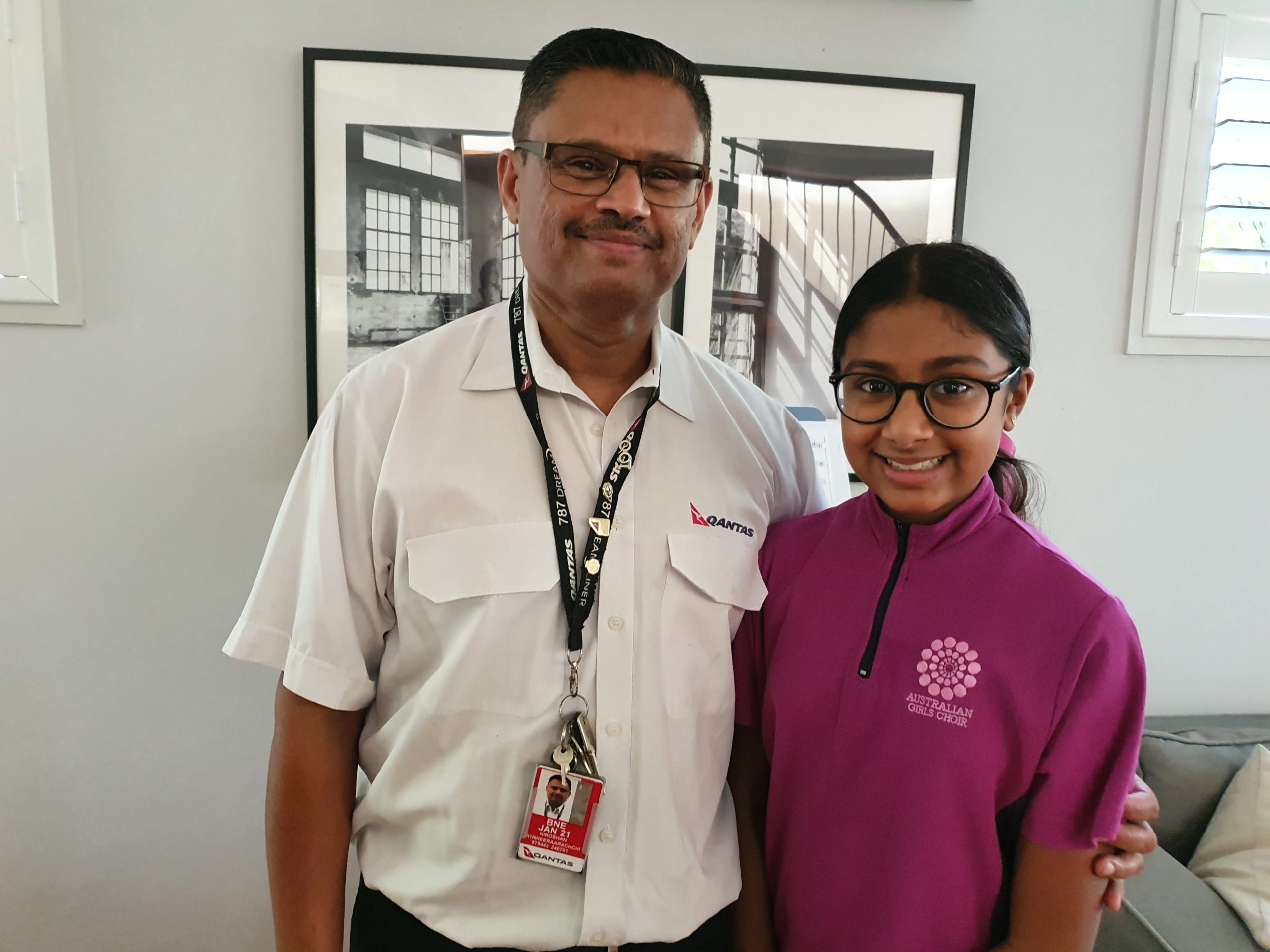 Jay has been a member of the Qantas family for 19 years and counting. He's currently a Maintenance Supervisor for Brisbane Base Maintenance. Jay recalls "when I was a young fellow I always wanted to work for an airline. Qantas gave me the opportunity to be part of the best in the sky." Nefi has been with the AGC for the last four years, and she loves having the opportunity to chase her passion of performing, to build her personality, and to express herself on stage.
Hannah (Sydney Concert Level) and mum Melissa
Melissa has been part of the Qantas family for 22 years working as a Base Performance Manager, a role that supports Qantas pilots. She believes the Spirit of Australia "represents our national character, and there is nothing more Australian than the flying kangaroo". Hannah is in her fourth year with the AGC and both she and mum "love the friendships she has made and the professional training the AGC provides".
Zahra (Sydney Prelude) and mum Antoinette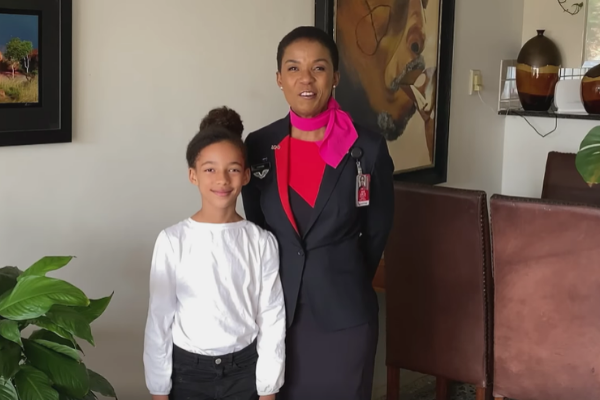 Antoinette began her career as a Qantas flight attendant in 2001. Over the past 19 years, the Spirit of Australia has come to represent "a sense of belonging, home, warmth, love and hope". She reflects on how 'I Still Call Australia Home' "never ceases to bring a tear to the eyes of those returning home after living abroad or those residing in Australia. All of this makes me pause and realise how lucky l am to be working for Qantas." Antoinette's daughter Zahra has been a member of the AGC since 2017 and her favourite things about choir are "singing, making friends, performing in the concerts and being on stage!"
Ava (Perth Performing Choir) and dad Peter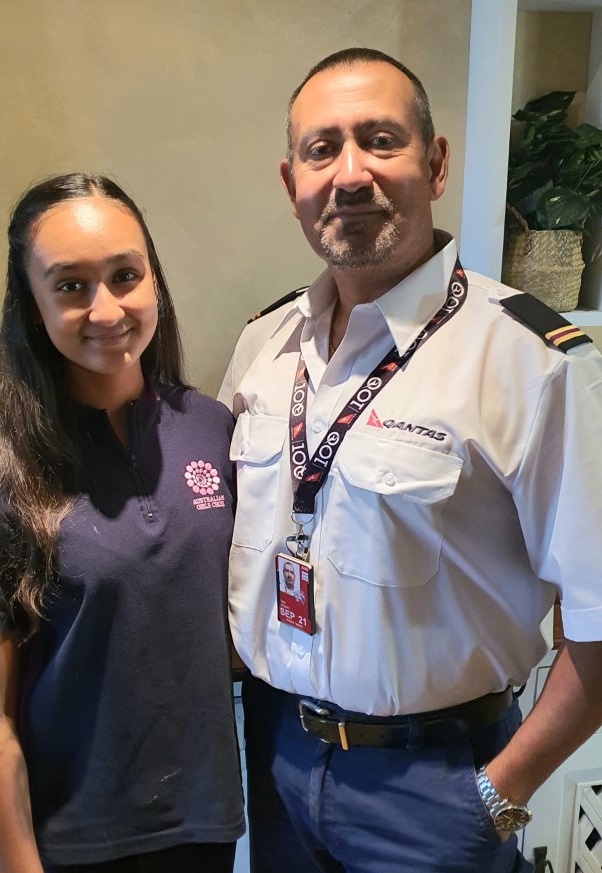 Peter is a Licensed Aircraft Engineer who has been part of the Qantas family for 19 years. He and Ava believe "the Spirit of Australia includes equality and fairness to all, the welcoming of all cultures, embracing our rich Indigenous history, the spirit of mateship and a fair go for all." After five years with the AGC, Ava's favourite thing about choir is that "it's like a big family. If you've had a bad day at school or at home, you can always look forward to choir because the girls make you feel like you belong."
A Century of Safety
Did you catch our involvement in Qantas' online safety video earlier this year? See our choristers on the beautiful pink lake at Hutt Lagoon, WA at 6min 40sec.
Though we're all grounded at the moment, we're grateful to spend this time reflecting on the special relationship that has bonded the AGC and Qantas for more than 20 years.