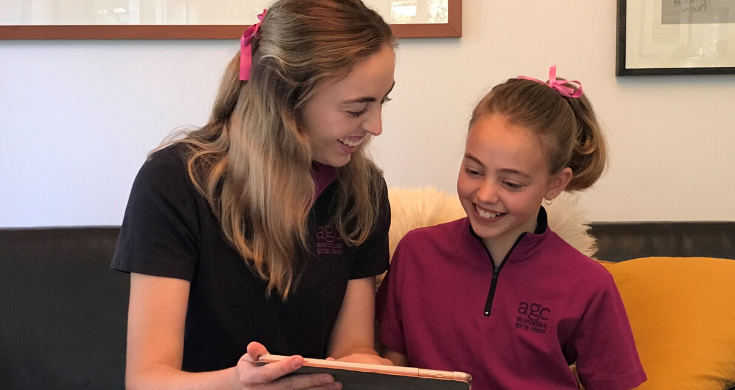 Tips for at-home music learning
Can you believe we're in Week 5 of Term 2 with AGC Online? That means we've officially hit the half way point! Thanks to some incredible parent and tutor feedback from around the country we thought it would be helpful to put together some additional tips for at-home music learning.
1. Discover together how your daughter likes to learn
AGC Online allows your daughter to engage in her natural learning process – either in small doses or in one big session. If smaller doses work better for your family, make the decision to do one video every day. If a larger chunk of time is more supportive for her schedule then carve out a larger portion of time to go through all of the videos in one go. Both are great options.
2. Schedule your daughter's lesson times
Once you've decided how your daughter likes to learn, program when she's going to do her classes. Remember that the Zoom live-streamed classes and the Padlet pre-recorded video lessons are designed to go hand in hand. She will need to complete the activities in both to maximise her progress.
3. Catch up on previous classes
We understand that during these times, flexibility is key for families. If your daughter misses a lesson, don't worry as there is always the opportunity to catch up by revisiting the recorded live-stream class or watching the earlier video lessons on Padlet. All you need to do is scroll down to the bottom of each column in Padlet to find earlier content.
4. Set up your device in a space which allows your daughter to stand
Standing up will encourage your daughter to be physically engaged and ready to sing. During pre-COVID 19 classes the girls were often on their feet and we would like the AGC Online experience to resemble this.
Embrace what works for your daughter – you of course know her best!
Have fun singing and dancing at home and we can't wait to be able to bring our girls together again, when it's safe to do so. Remember you can always contact Head Office if you have questions.