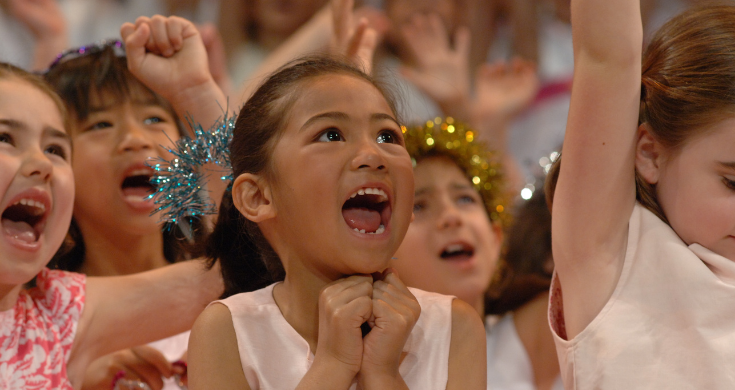 'Christmas Together @ AGC' – Album Launch
Today we are thrilled to announce the launch of our Christmas album, 'Christmas Together @ AGC'.
Christmas music is as integral to the holiday season as Christmas trees, Santa Claus and family gatherings, which is why we're thrilled to be launching an album of carols, hymns and popular Christmas songs in time for the holidays.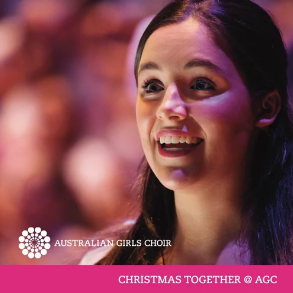 'Christmas Together @ AGC'
'Christmas Together @ AGC' features traditional carols, contemporary arrangements of Christmas classics and fun Christmas pop songs.
Showcasing vocals from our iconic AGC choristers, the tracks are conducted by AGC Artistic Director Vicki King, composer and tutor Mark Puddy and Music Coordinators Laura Knowling and Sally Gawley, with instrumentals recorded and mixed by longtime AGC collaborator, Robyn Payne.
We hope your family will love bringing some AGC sparkle into your homes at Christmas and invite your little ones to sing and dance along with some of their AGC choreography.
Listen to 'Christmas Together @ AGC'
'Christmas Together @ AGC' is now available to stream on the following streaming services:
Video projects coming soon
In Term 3 our Canto, Cameratta and Performing Choir choristers begin learning Christmas repertoire to get ready for a busy holiday season of carols performances. Our girls are known to perform at over 100 carols events across the country each December. This year things will look a little different. Parents and families can look forward to some fun and creative video projects created by our choristers in each state to coincide with the 'Christmas Together @ AGC' track list.
Keep your eyes peeled on our social media during the month of December for a series of short video clips created by our choristers around the country!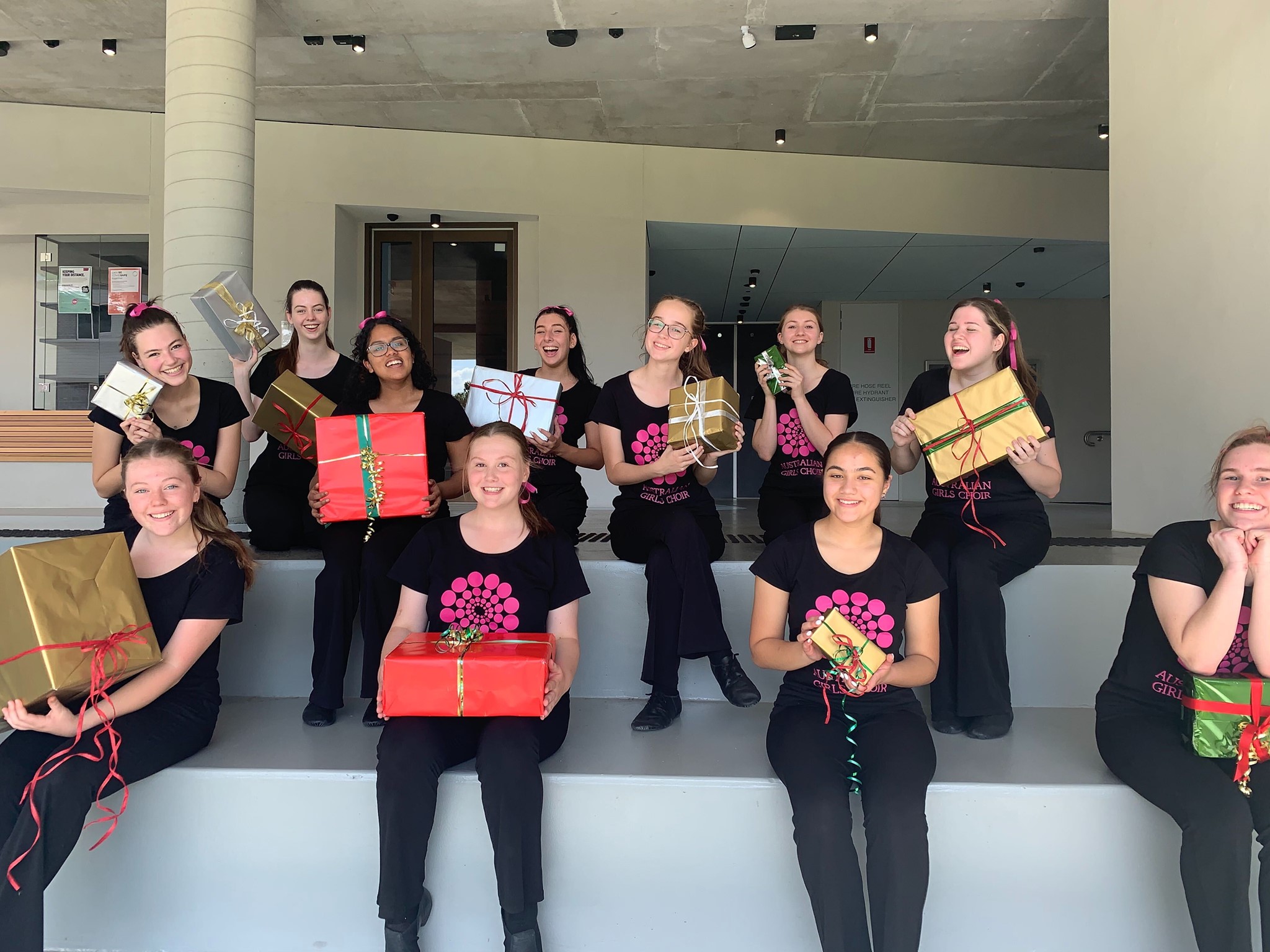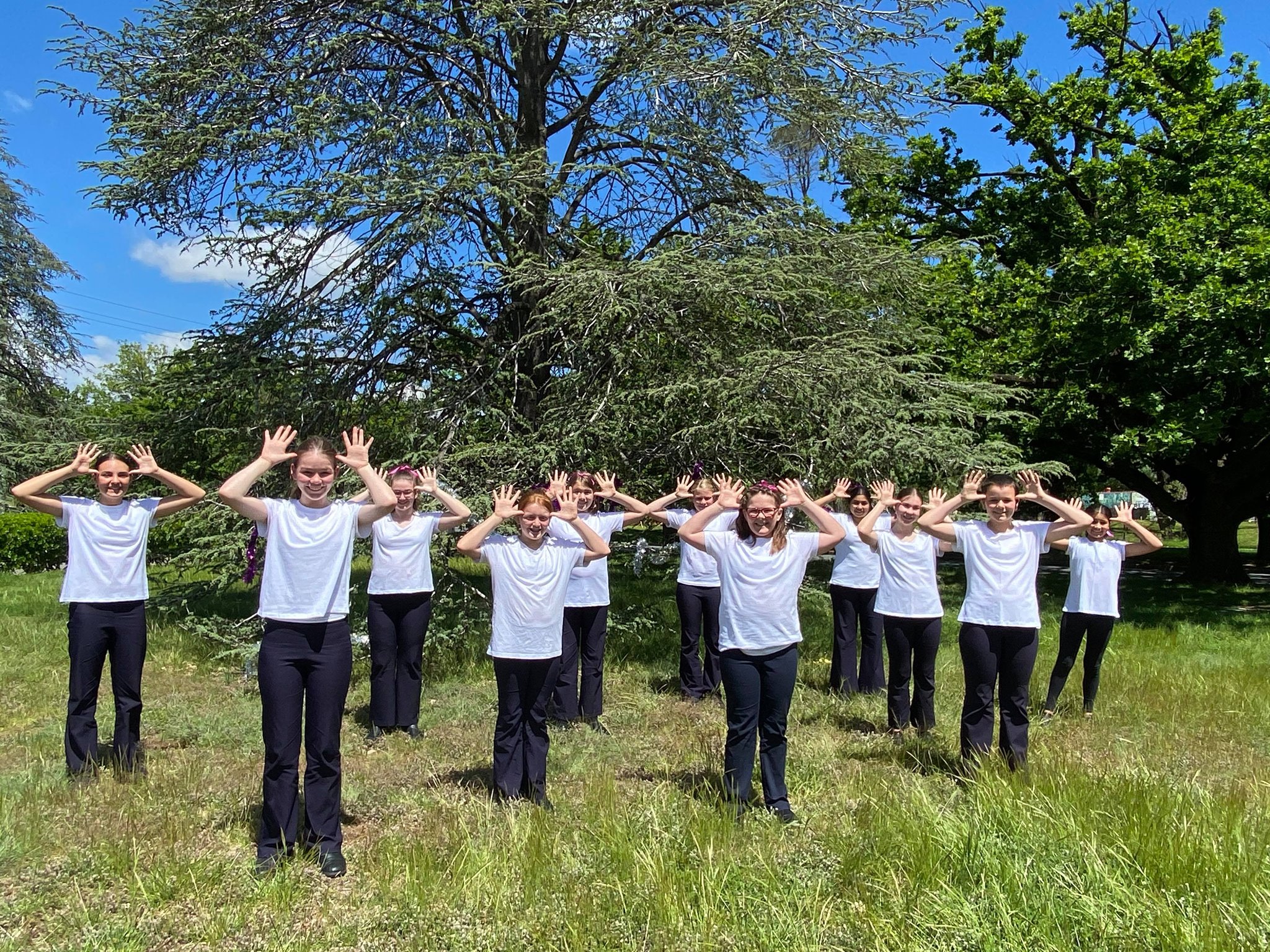 Our first carols performance
Community roots are at the heart of our organization. The AGC's first public performance was at a community carols event in 1984 and since then our choristers have loved sharing the spirit of Christmas at events large and small. We love to be involved in major city based events such as the Lighting of the Christmas Tree in Brisbane and the Adelaide Pageant, and it's a privilege to be regulars on the two major televised Christmas events in Australia – Carols in the Domain and Carols by Candlelight.