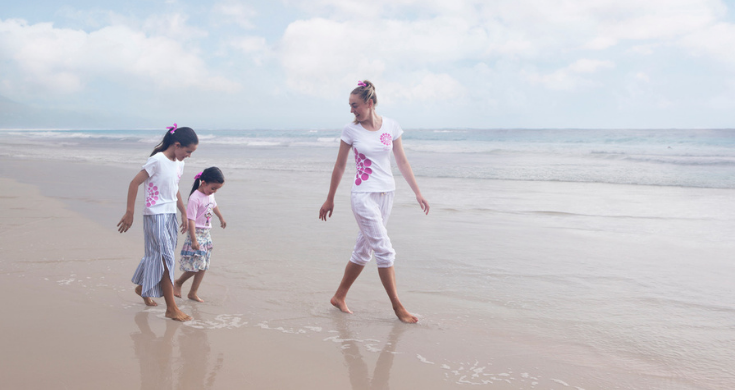 Where might she begin? Where might she go?
With world class music education and unparalleled performance opportunities, the Australian Girls Choir will nurture your daughter from her very first class through to exceptional performance opportunities on the world stage. From her first years of primary education, through to her final years of high school, the AGC will be with her every step of the way.
Discover your daughter's journey through the choir in this week's Latest News.
junior@agc  – having fun and developing her musicality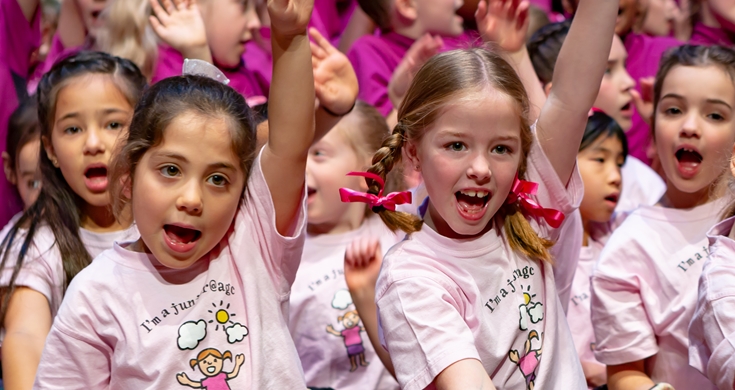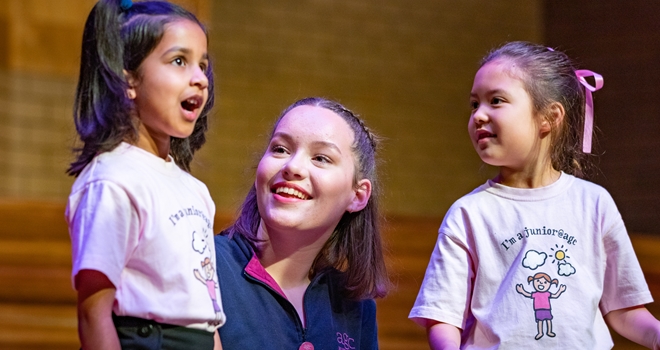 As a 'junior@agc' your daughter will have fun in weekly lessons where she'll develop her voice, make friends and blossom musically and socially as a member of the AGC. In addition to singing, classes include movement and choreography, drama and performing skills. Our dynamic and inclusive curriculum is designed to cater to varying abilities and confidence levels.
"Lily joined when she was five. She got a flyer at school and I remember reading the words, "does your daughter love to sing?", and it was a big yes! So we went along to a try a free class. She enjoyed it so much that I enrolled her immediately." Jody Taylor, Lily's mother
Throughout the year, all girls learn repertoire for mid-year and end-of-year concerts. This is an opportunity for girls to perform for friends and family, build their presentation skills and experience the joy of performing in front of a live audience!
Training Levels – growing in confidence and performance capabilities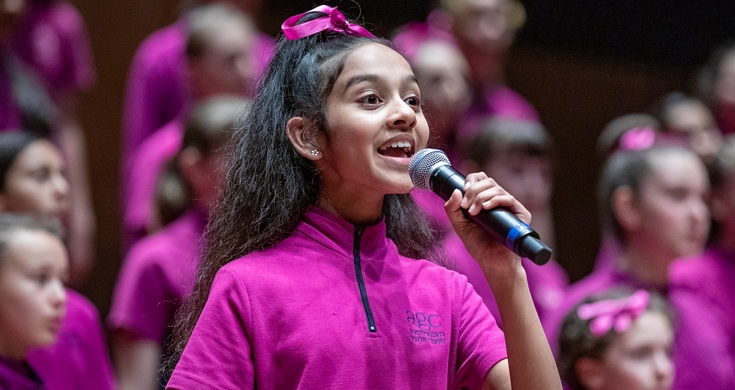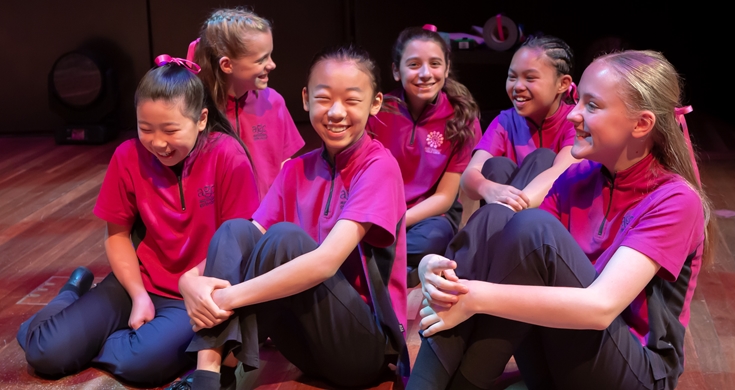 Her middle years in the choir will see her confidence and performance capabilities grow and she'll find likeminded friends. Our curriculum begins to focus more specifically on 'performance ready' skills such as her posture, standing tall and proud, taking pride in her appearance and open body language. These elements all come together to create a polished and professional presentation style. The cumulative effect has parents saying they can't believe how much their daughter's presentation skills have developed!
Girls have somewhere each week that's just for them to sing, dance, laugh, connect and have fun together in a space where they feel free to be themselves. They form lifelong friendships in a community outside of their regular schooling.
"Having that commonality of loving music and performing and leaving the stresses of school and homework and having a really safe space to be together and form bonds. Knowing that I have that family of smart, talented, supportive women, peers and mentors to always come back to is something that you can't get anywhere else." Scout Rigoni, AGC Alumni 2002-2009
Senior choristers – Exceptional role models and performances on the world stage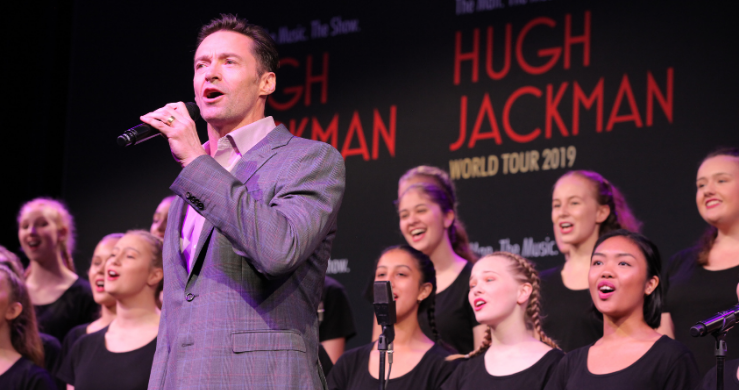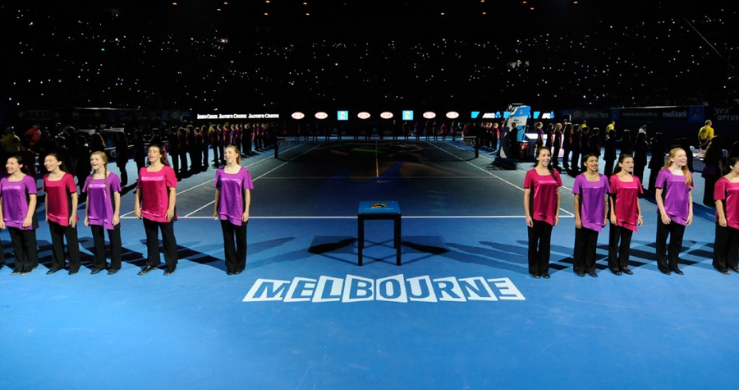 As accomplished young performers, our senior choristers are able to audition for our more advanced performance groups. Our girls have shared the stage with a long list of outstanding artists including Pharrell Williams, Amy Shark, , Keala Settle, , Christine Anu and recently accompanied Hugh Jackman on his world tour of 'The Man. The Music. The Show.'
"It was such an amazing experience to see the professionalism of Hugh Jackman and all of the people he worked with. I think it really inspired us to rise to that to try to fit in with them. They were so friendly. It was hard to keep a secret because it was something that I was so proud of!" Jana, current chorister.
Our choristers have also appeared in a series of Qantas campaigns, performed on Channel 7's Sunrise and regularly sing at Carols by Candlelight and Carols in the Domain.
"It's so incredible being on stage. I remember striking our final pose and looking up into the lights in front of thousands of people. The feeling was magical! It's something I'll never forget!" Clare, current chorister
Not only do we see young women blossom musically in the choir, but grow in maturity and professionalism as a result of performing in such high profile productions. These performances create significant lasting memories and are treasured by girls for years to come.
Experience what it's like to be part of the Australian Girls Choir at Open Day!
Now is your chance to join the Australian Girls Choir in 2021! We are delighted to invite girls who will be school-aged in 2021 to try a free class at our Open Day this November. Join us for a complimentary class, watch a junior choir perform, meet our lovely tutors and experience what it's like to be a part of the Australian Girls Choir! Attendance is free but places are strictly limited due to social distancing guidelines. Registration essential to attend.
Register Now
juinor@agc… a very good place to start