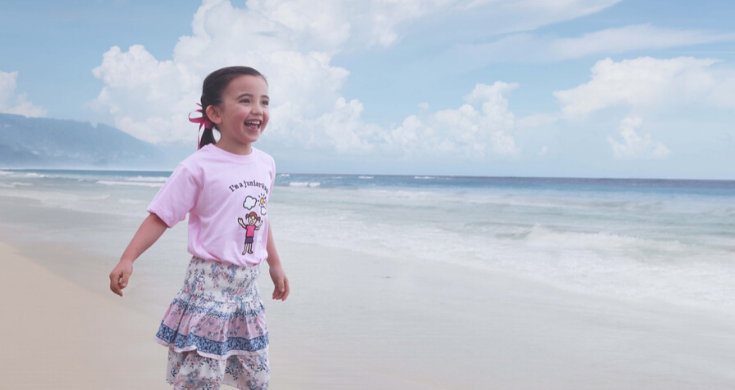 Leap into 2021 with the Australian Girls Choir
Have your daughter leap into 2021 with the fun and excitement of the Australian Girls Choir. An experience like no other; girls develop confidence, musicality and presentation skills in their weekly lessons, while developing valuable performing arts skills in a safe and nurturing environment.
Does your daughter love to sing, dance and perform? Now is the perfect time to join the choir to start fresh with all new song and repertoire learning in 2021. Discover the many benefits of a performing arts education with AGC, and find out more about our February Open Day!
World class music education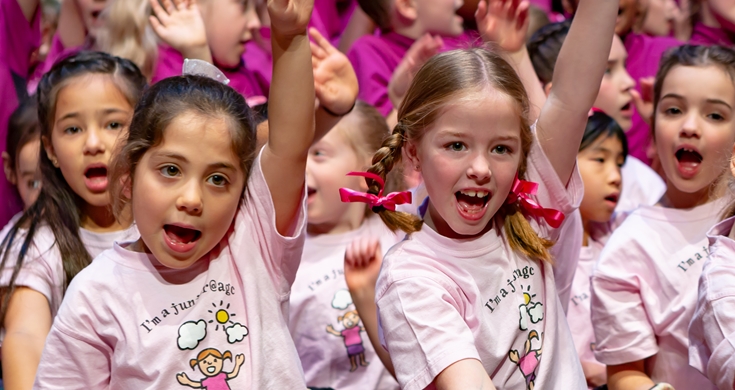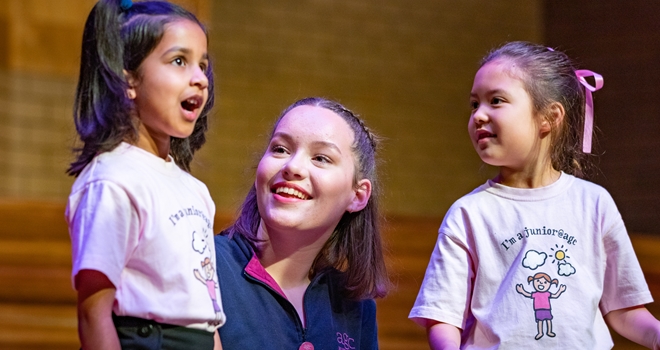 With world class music education and unparalleled performance opportunities, the Australian Girls Choir will nurture your daughter from her very first class through to exceptional performance opportunities on the world stage.
Through a variety of vocal and physical warm-ups, singing games and repertoire learning, girls explore their musical creativity in weekly lessons while building basic vocal technique and music terminology. In addition to singing, classes also include dance and choreography, drama and speaking, and performance and presentation skills. Our tutors are big on positive reinforcement, regular feedback and celebrate the girls as they excel each week.
"When people ask me what my favourite song is, I can't even pick a genre! I've been exposed to so many different styles of music. Classical, jazz, musical theatre, contemporary pop music. I feel so fortunate to have grown up with such an eclectic musical education which I credit to AGC."
Clare Wever, 2020 Choir Leader
Cultivate confidence, resilience and presentation skills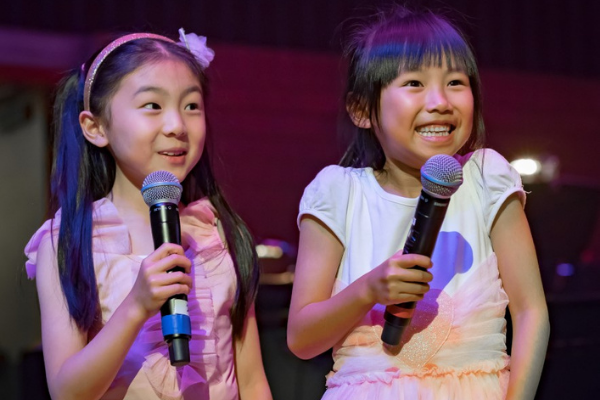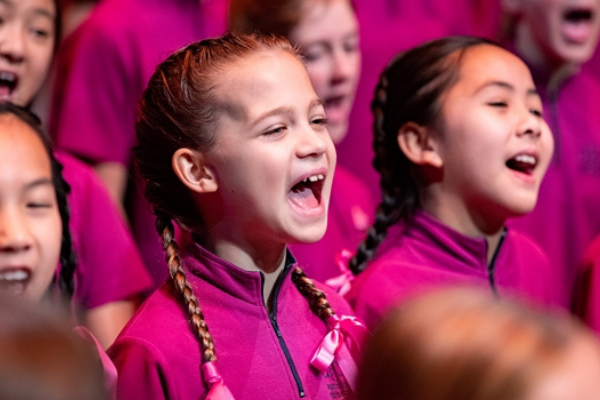 Parents value the hidden elements of our curriculum; a focus on developing confidence, self-esteem, public speaking, discipline, and presentation skills. Growing up in the AGC transforms even the shyest girls into confident young women who have the ability to perform in front of a crowd, shake hands and confidently introduce themselves and act as a role model to their peers.
In the classroom, your daughter will develop resilience as she is encouraged to try new things and step outside her comfort zone. You will notice our tutors always encourage and celebrate hard work and effort in a playful and non-competitive environment.
Throughout the year we work with girls to develop 'performance ready' skills. This includes posture, standing tall and proud, taking pride in their appearance and open body language which all come together to create a polished presentation style. The cumulative effect of this over the semester often has parents saying they can't believe how much their daughter's presentation skills have developed!
"The cultivation of young women who are confident, collaborative and professional is immeasurably valuable. To be taught to speak well, to walk into a room and introduce yourself, to shake hands and look someone in the eyes. It's not until you reflect that you fully appreciate how it truly shapes the person you become."
Katrina Vanin, AGC Alumni 
Grow up in a community of like-minded girls and inspiring role models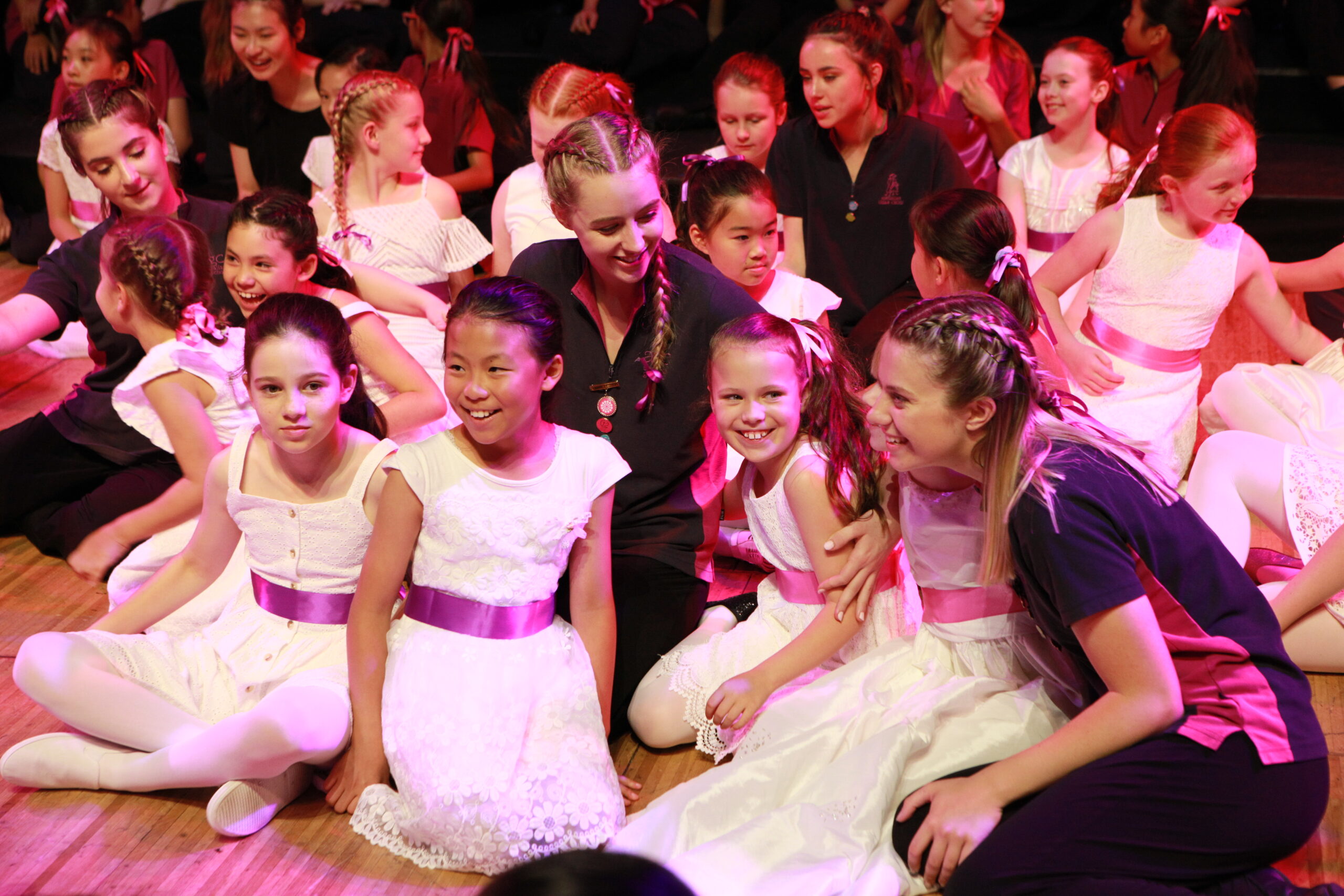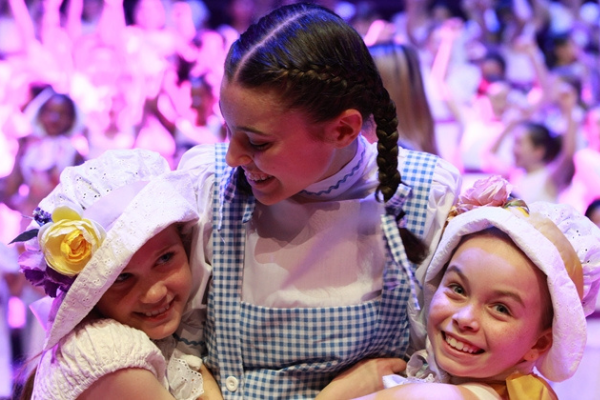 Our focus on mentoring and role modelling is an aspect of our program that sets us apart from similar organisations. Our senior choristers become positive and aspirational role models to our junior choristers, who delight in learning from the more experienced performers. One of the foundational characteristics of the choir is the 'big girl, little girl' relationships that blossom as a result of concert days, in-class mentoring and touring.
Parents comment on how rewarding it is for their daughter to have a place outside regular schooling where they bond with other girls over a common interest in music. Lesson plans are in place to create a fun and inclusive environment where girls feel free to be themselves. This sees them come away with a community of female friendships that last a lifetime.
"I highly recommend AGC for all girls, regardless of their singing ability. It's about belonging
to a wonderful community,
about nurturing, mentoring, achievement and growth. It is beautiful to see how my
daughter is able to feel and express joy in her life this way."
Jan O'Hara, mother of Charlotte
Try a free class at our February Open Day
Start fresh in 2021 by trying a FREE CLASS at Open Day this February.
Join us for a complimentary class, meet our lovely tutors and experience what it's like to be a part of the Australian Girls Choir! Attendance is free but places are strictly limited due to social distancing guidelines. Registration is essential to attend.
For further details about Open Day, venue locations and class timetables, please see our Open Day page.
Register Now
juinor@agc… A very good place to start