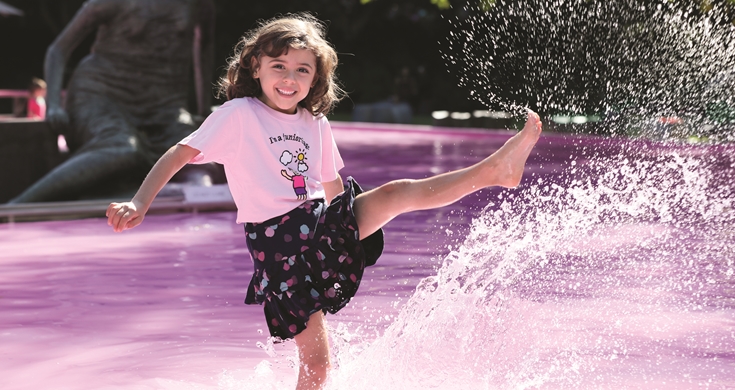 What's in a choir? What really happens at the AGC…
You may have seen us featured in the latest Qantas 'I Still Call Australia Home' advertisement, watched us perform at Carols by Candlelight or heard us sing with Pharrell Williams or Hugh Jackman. But what is the AGC all about and why do thousands of parents choose to enrol their daughters with us?
There are many misconceptions about choirs, but here at the AGC we know the benefits that involvement in the performing arts brings, which is why we want to share with you the wonderful world of AGC and debunk those choir myths. Whether your daughter loves to sing and dance, or is shy and lacking confidence, we want to open her eyes to the AGC and watch her grow.
Ready to find out more? Come along and see for yourself at our June Open Day.
Myth: You have to be a trained singer to join AGC
The founding philosophy behind the AGC is that every child can learn to sing with encouragement and training. Research shows that singing competency in children develops up to three times more in a nurturing environment, which means you can stop worrying about whether your daughter can already sing and start embracing her vocal potential and the places she'll go!
Through weekly lessons at AGC, your daughter will learn the fundamentals of singing and musicianship, in addition to developing her movement, dance and theatrical skills. The AGC is inclusive of all experience levels and abilities, and our friendly tutors provide positive reinforcement and feedback so that your daughter can grow in confidence as a performer, as well as a person.
"In the six short months our daughter has been at AGC, she has flourished. Her confidence, technique and posture have all improved so much!" – Philippa Wright, mother of Eliza
Myth: Choir is just about singing
You'll often hear us saying that the AGC is about 'singing and so much more'. So what is the 'so much more'? Brain growth, speech development, improved maths skills, increased memory retention and concentration are just some of the proven neurological benefits of singing in children. Studies also show that singing has physiological benefits including improving breathing, posture and muscle tension. Unlike traditional choirs, the AGC combine choreography with choral music, ticking the boxes of both an extracurricular activity and afterschool physical activity.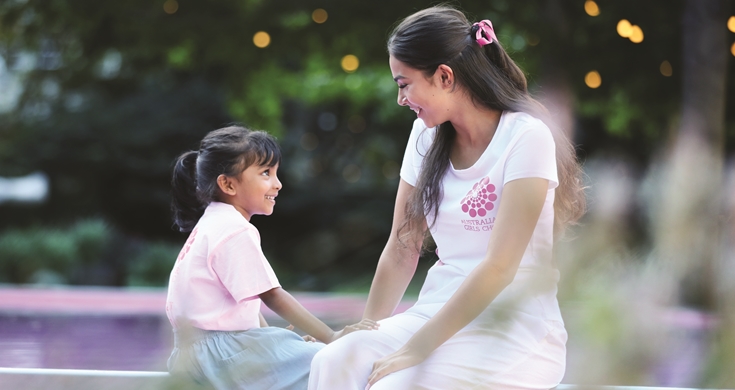 Friendship is one of the lifelong benefits of involvement in the AGC, and is an integral feature in the idea of 'singing and so much more'. Our lesson plans create a fun and inclusive environment where girls are free to be themselves and connect with other like-minded girls.
"The AGC makes singing fun and an opportunity for the girls to make new friends." – Jacqueline van den Berg – Genevieve, Michelle and Madeleine's Mum

"We're from Japan. My daughter couldn't speak English well and didn't want to make friends when we moved to Australia. But thanks to AGC, she gained confidence, made so many friends and now she loves to live in Melbourne!" – Mayu Tomaru, mother of Maya
Myth: You need to be confident to join AGC
The AGC is a nurturing environment that helps girls to build their confidence, social skills, presentation skills and public speaking ability. Therefore it is not a prerequisite or expectation that your daughter is naturally confident – leave that to us! Through trying something new, the girls step out of their comfort zone, taking risks and developing resilience along the way. Many parents praise the choir for helping bring their daughter out of her shell.
"It has been wonderful to see her grow from a shy little girl into a confident young woman" – Claire Mitchelmore, mother of Emma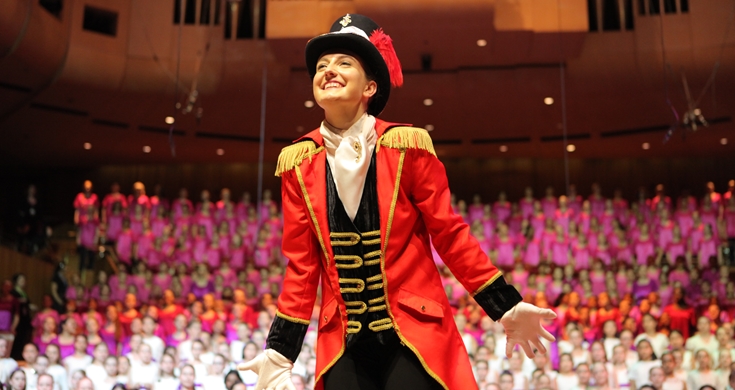 Our focus on mentoring and role modelling is an aspect of our program that we take great pride in at AGC. One of the foundational characteristics of the choir is the 'big girl, little girl' relationships that develop as a result of concert days and in-class mentoring. Our senior choristers become positive role models to our junior choristers, who delight in learning from the more experienced performers. There are also opportunities for the girls to step into leadership roles within the choir, preparing themselves to be strong, independent and successful young women.
"High level of professionalism of all staff. The tutors and older girls are the kind of role models that I want for my daughter." – Karen Campbell, mother of Allie

"The girls are empowered with responsibility for themselves & others through the amazing mentoring between the year groups. We cannot recommend the AGC enough." – The Ewing Family
Try a free class at our June Open Day
Join us for a complimentary class, meet our lovely tutors and experience what it's like to be a part of the Australian Girls Choir! Attendance is free but places are limited so registration is essential to attend.
For further details about Open Day, venue locations and class timetables, please see our Open Day page.