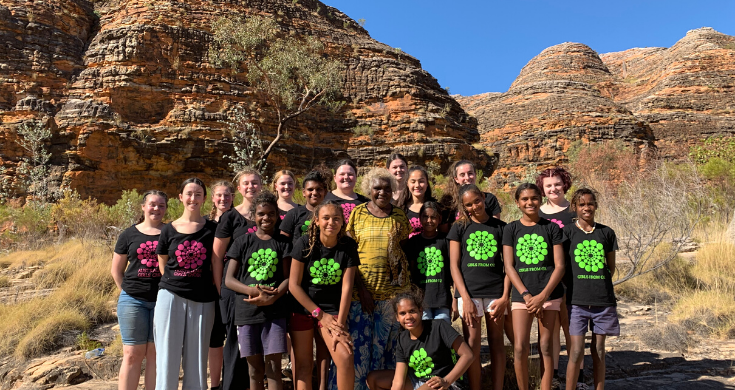 Shining in the Kimberley
The Shining in the Kimberley tour invited members of the Australian Girls Choir to spend a week singing, dancing, and soaking up the rich culture and stunning scenery of Halls Creek, Purnululu National Park and Kununurra alongside their Girls from Oz sisters.
For many of our AGC choristers, this was their first experience of remote Australia and of Aboriginal culture. "The furthest I've ever been is the Gold Coast so this is a really exciting experience for me."
Facilitating two-way learning
We hoped that the two-way learning opportunity for the girls in the city would enhance their understanding of our charity partner Girls from Oz but also the lives that the girls in Halls Creek lead.
"Our Halls Creek Girls loved being the host. I think they loved being able to show their town off and also their land." Rachel Stamatovik, Deputy Principal Halls Creek District High School.
Halls Creek girls took the lead in proudly presenting their heritage and culture to young women from vastly different urban settings, while being inspired by members of the AGC to achieve new levels of focus and performance skills.
The tour strengthened the special relationship between the AGC and g-oz by allowing a group of young women to spend the week singing, dancing and soaking up the rich culture in Halls Creek, Purnululu National Park and Kununurra.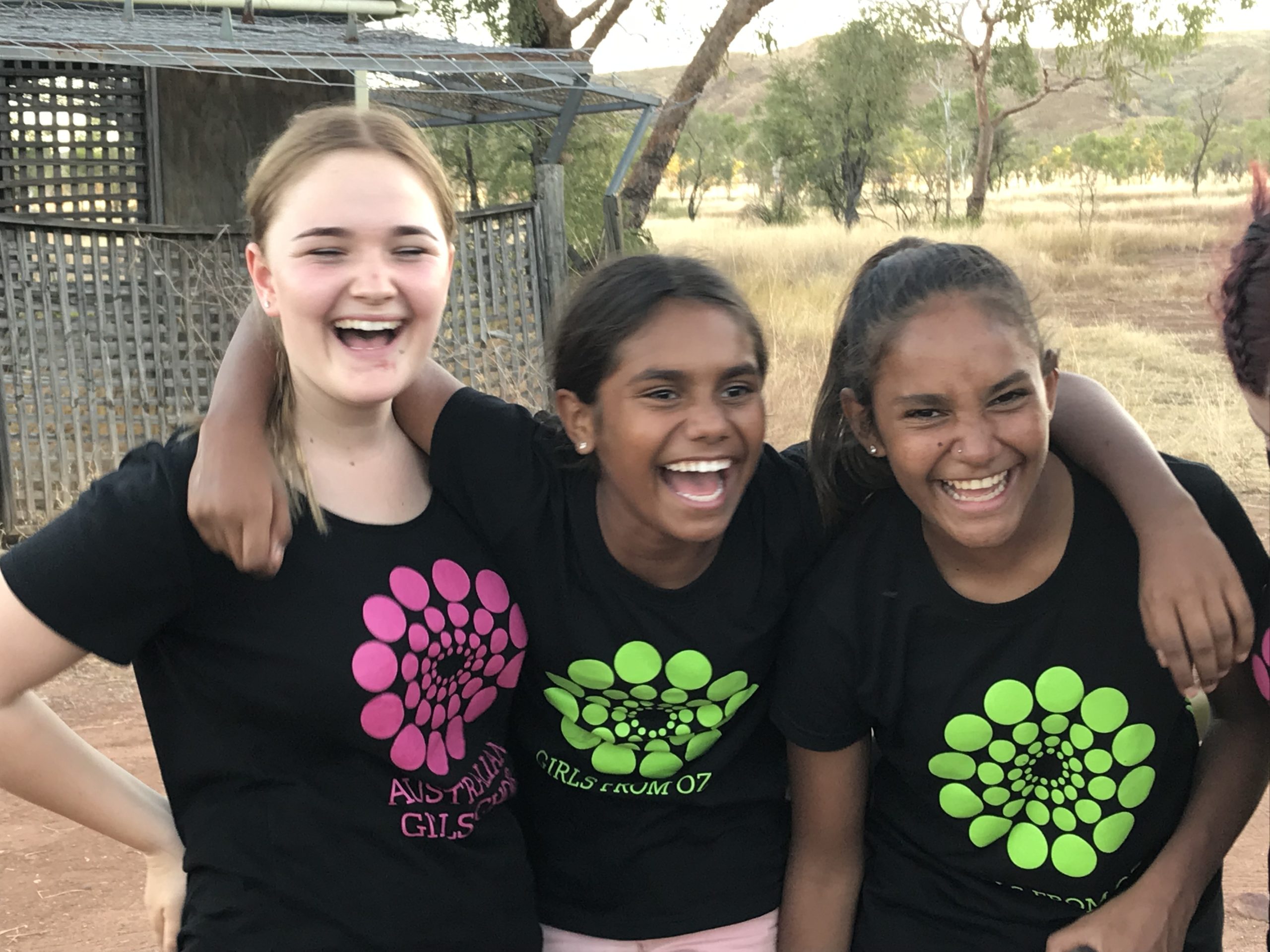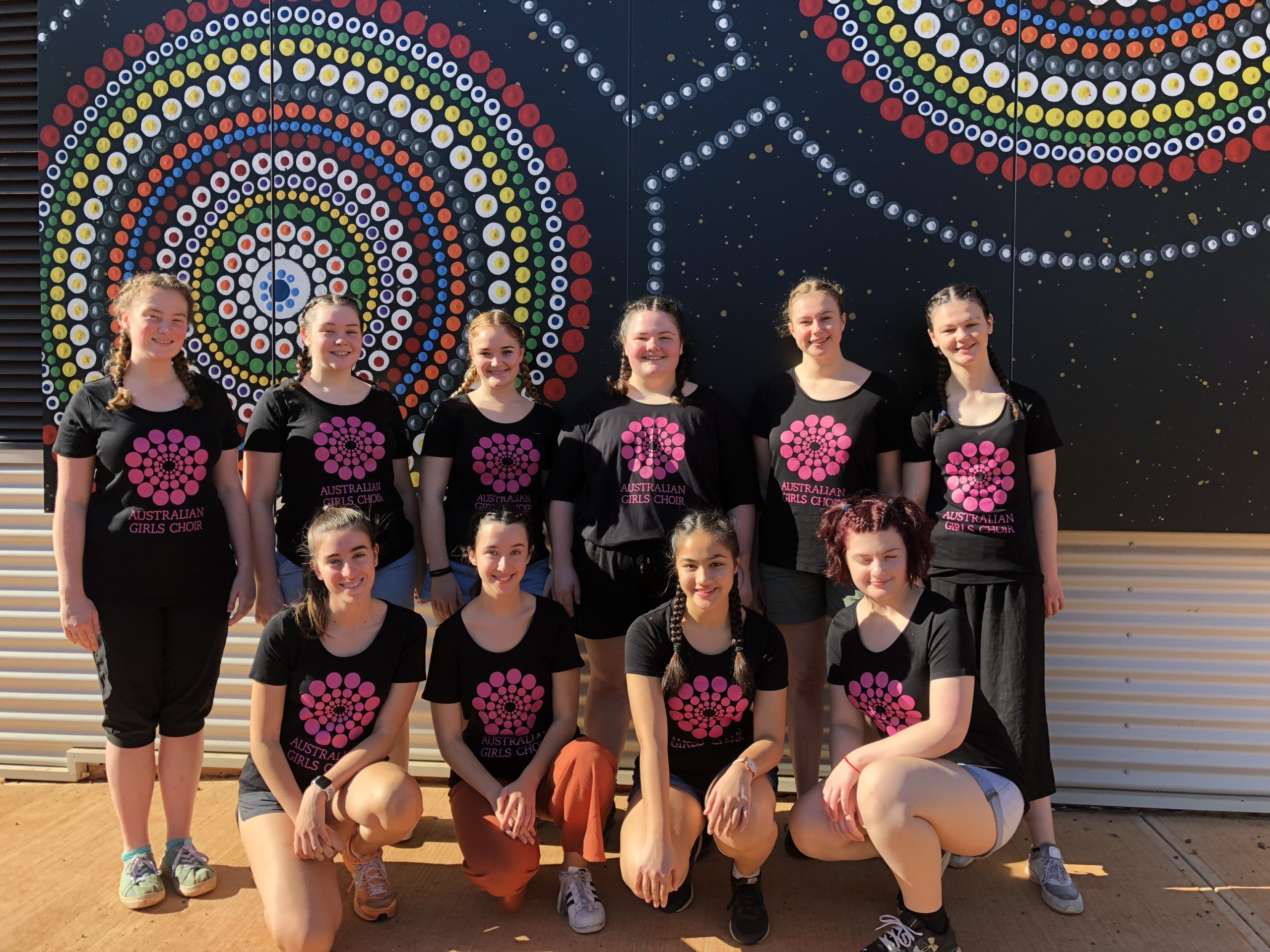 Camping on Country
The AGC and Girls from Oz girls spent an incredible night camping on Goweda Block, Auntie Shirley's land which began with a special Welcome to Country and traditional smoking ceremony performed by Auntie Shirley and her granddaughter, and g-oz participant, Bethany.
"Camping on country, on Auntie Shirley's land, had a profound impact on the girls. They felt something about Australia that they hadn't felt before and they certainly understood more about the culture of the people that we work with in Halls Creek." Nicole Muir, AGC CEO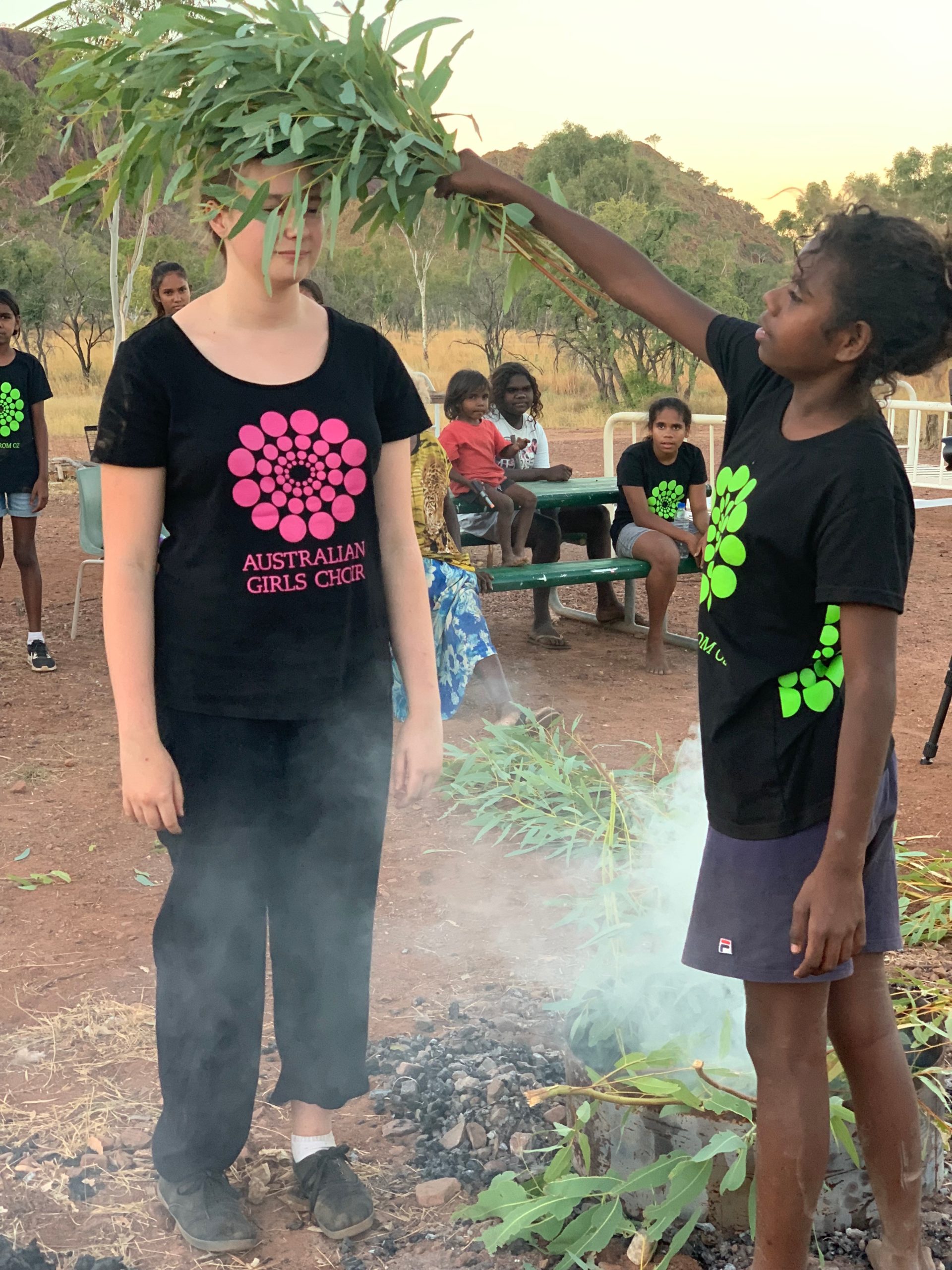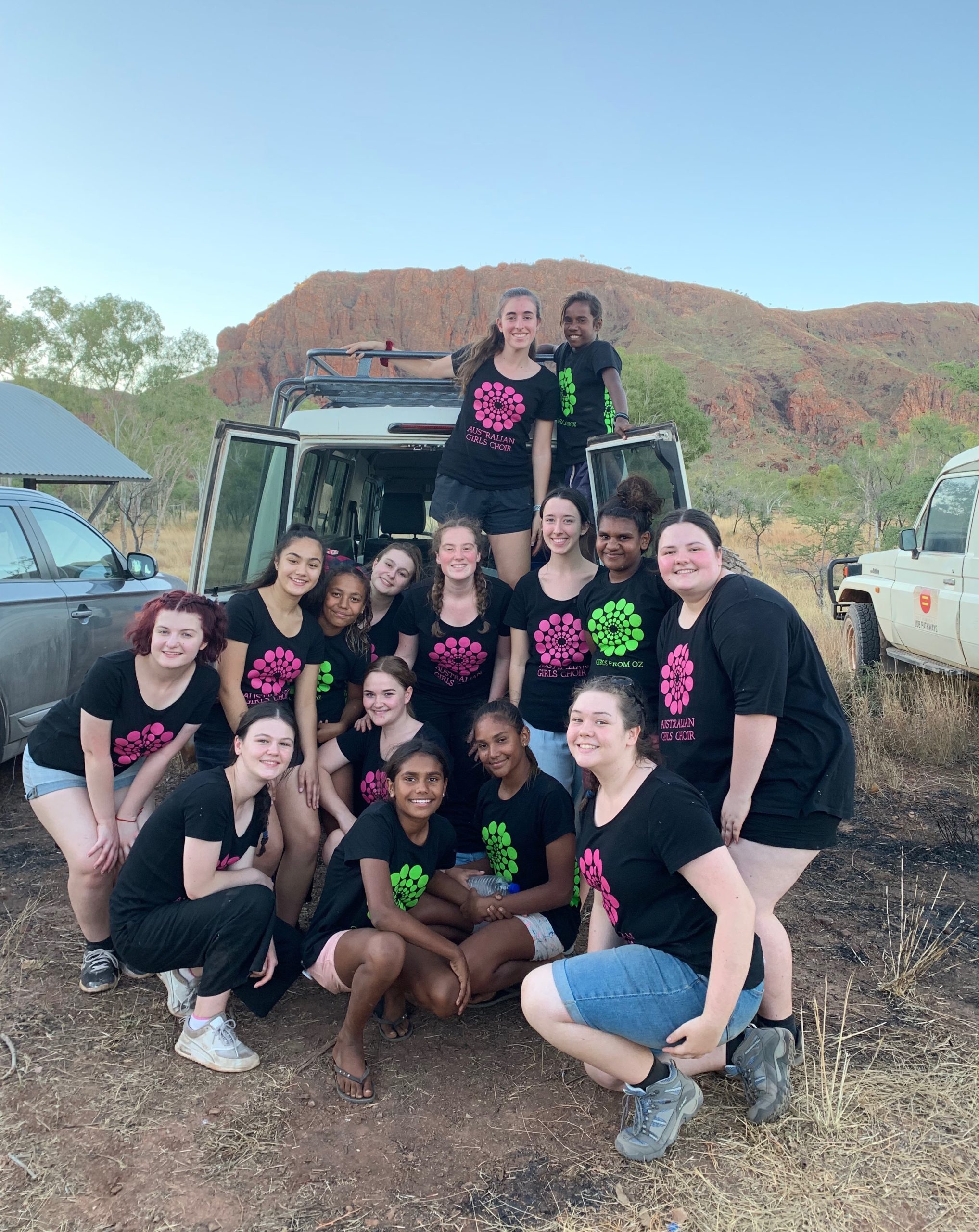 Performing at Ord Valley Muster, Kimberley's biggest annual festival
The week culminated in a performing at the Ord Valley Muster, Kimberley's biggest annual festival, for an audience of over 4000 people.
"I have to admit, I did have an emotional moment when the final chorus to "I Am Australian" was sung. Lyrics like "we are one" and "we sing with one voice" took on a whole new meaning for me in that context. Even though us AGC kids had only been there for a few days, I felt extremely lucky to be even a very small part in an environment grown with much care over such a long time." – Catrin Wood, AGC touring chorister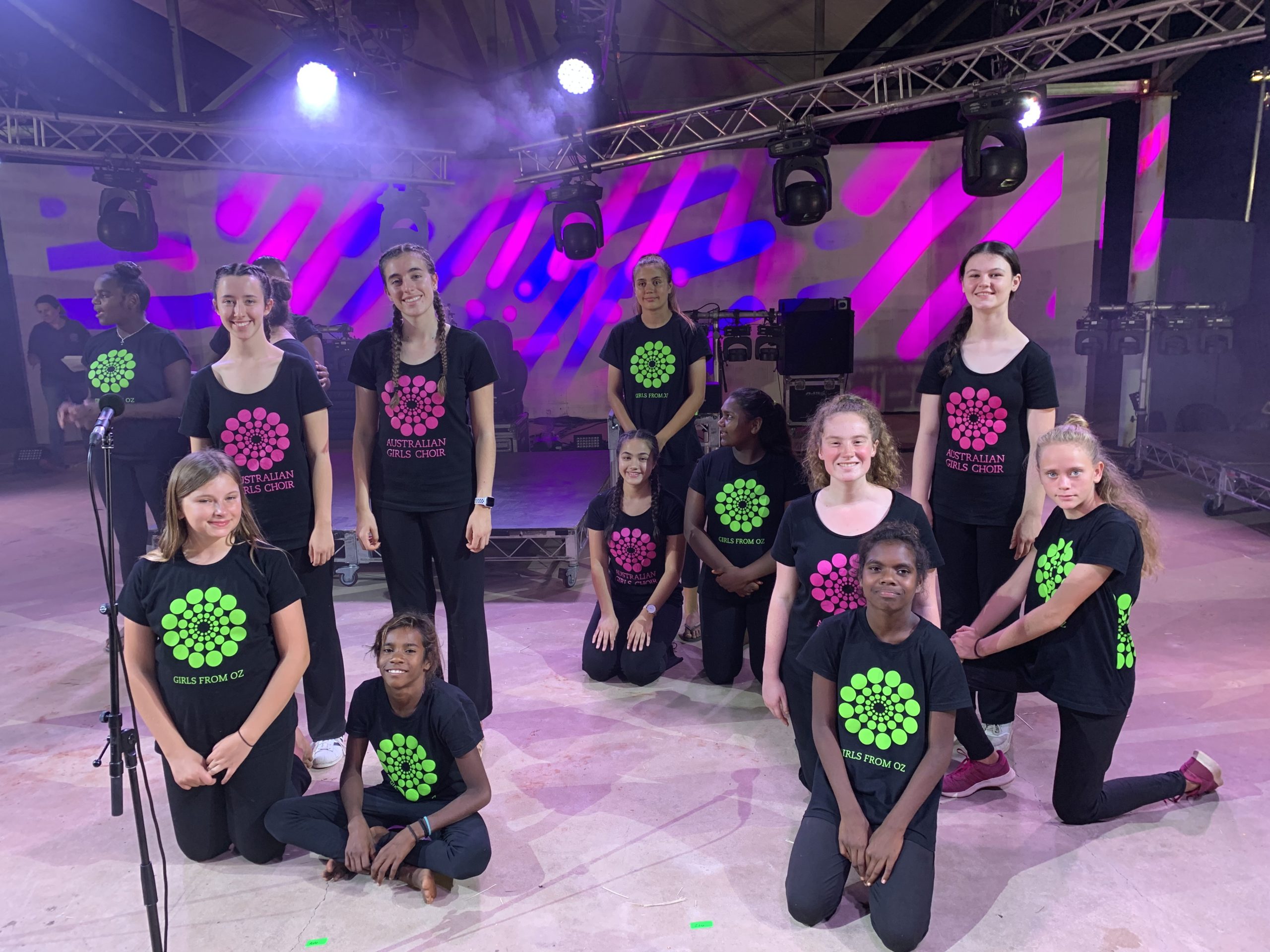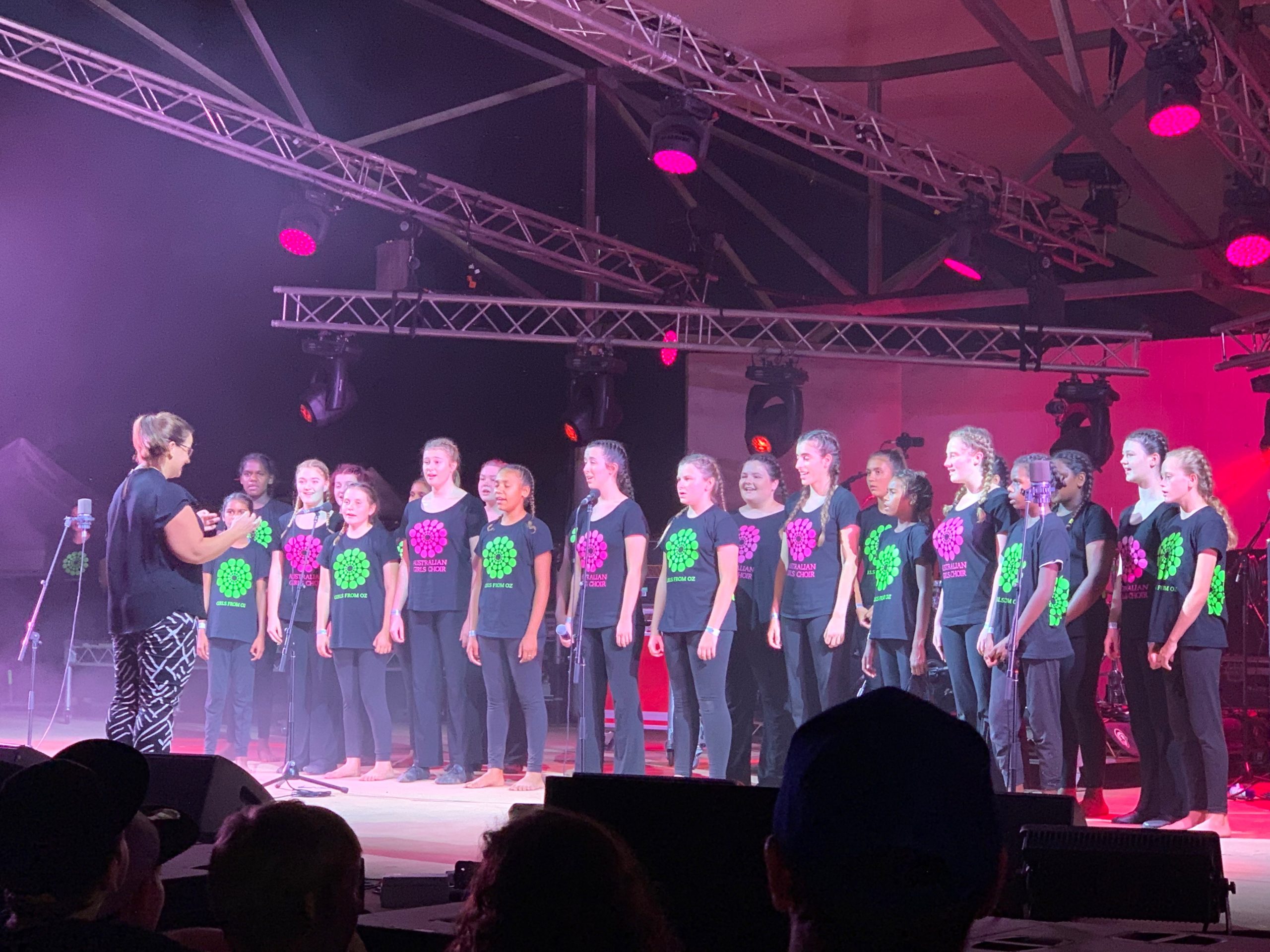 Other highlights of the tour included
Learning, recording and performing Kimberley Backroads by beloved local musician, Peter Brandy's in the local languages of Kija and Jaru.
Visiting and singing in the stunning Cathedral Gorge in Purnululu National Park (the Bungle Bungles).
Exploring China Wall, a culturally significant rock formation just outside of Halls Creek, and an important part of the region's Dreamtime stories.
Workshops with a variety of junior classes at Halls Creek District High School.
Walking with our Girls from Oz sisters
At the AGC, we believe that pathways to reconciliation in Australia benefit from two-way teaching and learning. We are proud to have facilitated the introduction of groups of young leaders – g-oz and AGC, remote and urban, Aboriginal and non-Aboriginal. It's through such experiences that the seed of compassion is planted, and we are confident that these girls will inspire the next generation of young women to empower each other and walk together on equal footing.
Girls from Oz is currently working hard on the 2020 Giving Circles Campaign with the aim to raise $20,000 by June 30, 2020 and have a further $20,000 committed in monthly donations to fund g-oz's life changing programs for Aboriginal and Torres Strait Islander girls living in remote Australia. You can find all of the information about ways to support their work on their page or website https://girlsfromoz.org.au/support/donate/
Watch the documentary
Filmed during inaugural Shining in the Kimberley tour in 2019, the g-oz mini-documentary 'These are our Daughters. Future Mothers. Future Leaders.' beautifully celebrates the relationship that has developed between Girls from Oz and the Halls Creek community over the past decade.