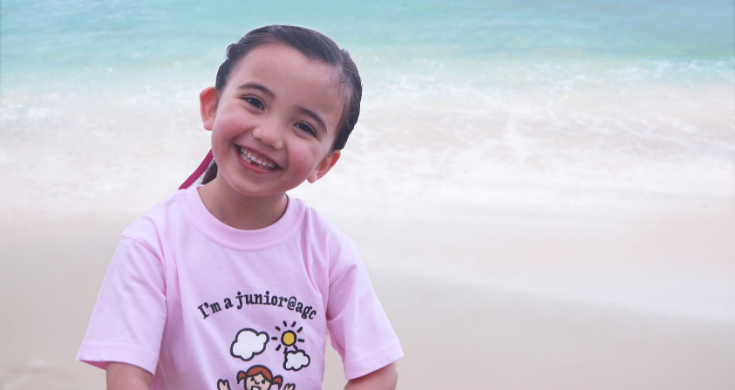 Go behind the scenes of AGC's latest photo shoot!
In February, AGC had an incredible day creating this year's photographs for our annual photo shoot. In past years you will have seen a myriad of locations pop up in our AGC photos. Sparklers in the park at night, tea parties in the forest, swinging in an orchard and playing  fairy dress ups.
This year we headed 'down to the water' to a location we've never used before… the beach! It fit perfectly with our latest 'Get Down to the Water' video, so we were so excited to capture some beautiful new images of our choristers at the beach.
In this week's latest news we thought we'd give you a behind the scenes look of our photo shoot day, featuring three of our gorgeous Melbourne choristers, Clare (Performing Choir Leader), Lily (Camerata) and Isla (junior@agc)!
Photo shoot day diary
5:30am Wake up
It was an early morning start for our choristers Clare, Lily and Isla and photo shoot team.
7:00am Arrive at the meeting point
Bucket? Check!
Towel? Check!
Camera? Check! Hair ribbons? Check!
Claire, Lily and Isla? Check, check, check!
7:15am Drive to the beach
Jumping into our ASPA car and armed with a morning playlist, the team were ready for a 2-hour singalong drive down to the water! How else would you imagine an AGC road trip going?
9am Arrive at the beach
When we arrived it was raining! Not ideal for a 'day at the beach' photoshoot. Luckily there was a myriad of beautiful locations around where we were that we could move to if there was wet weather, including a pond we found with baby ducklings! But as soon as the girls had changed into their outfits, the sun had come out.
9:15am Change outfits
Time for our choristers to change into their junoir@agc tee and beautiful white AGC t-shirts we had specially made. Because we were at the beach, our choristers 'dressing room' was actually the beach change rooms. 'Big girl' Clare was on hand to help junior chorister Isla do her hair. (Fun fact: if you recognise the t-shirt design, that's because they're the same shirts our choristers wore for the 2019 Hugh Jackman concert, only in white instead of black!)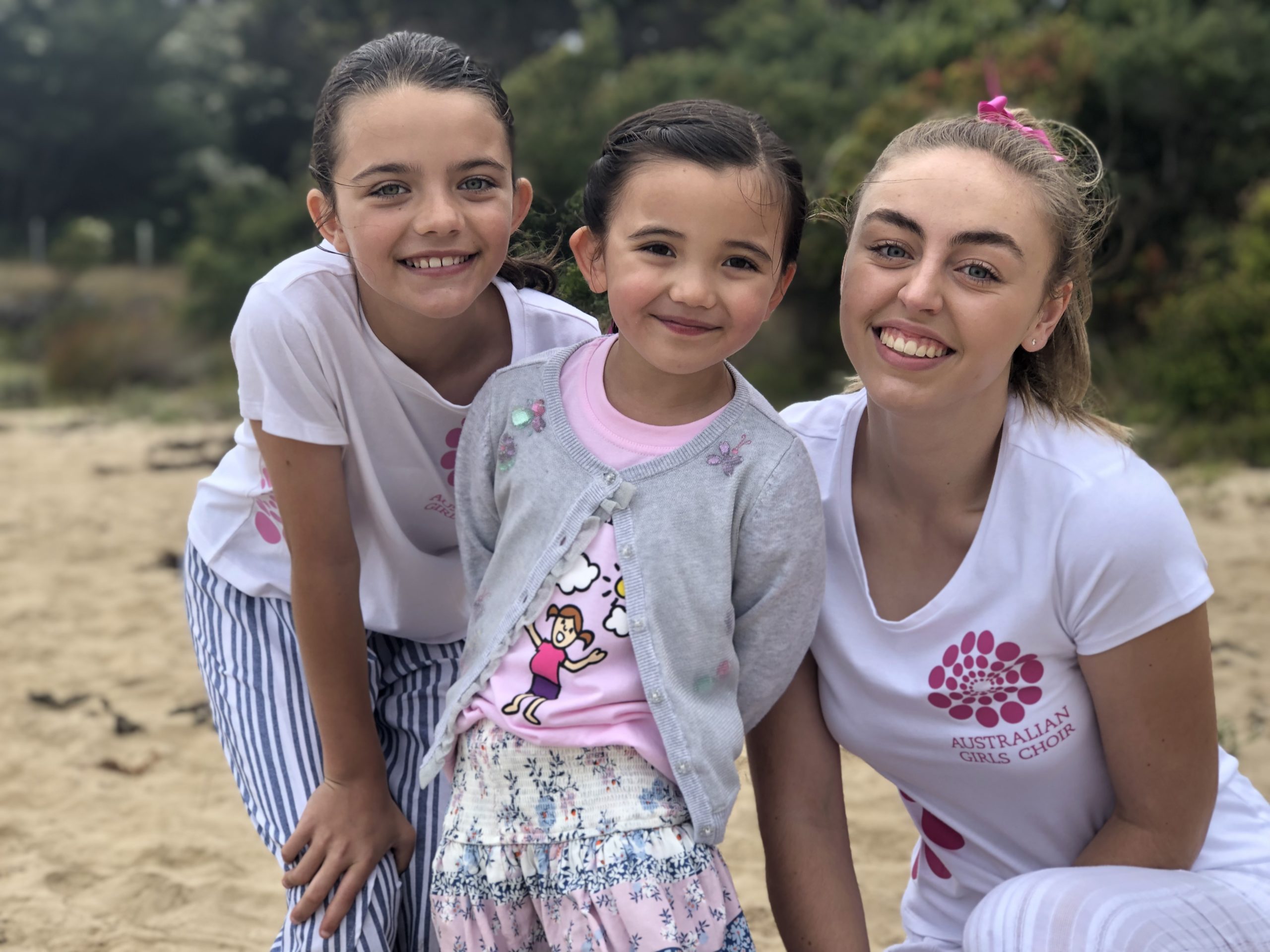 9:30am Photo shoot
Photo shoot time! It was an AGC family affair with ASPA CEO Nicole holding the reflector, General Manager of PR and Marketing Jasmine on hand with snacks and sunscreen and Marketing Coordinator Emily on 'hair-ribbon watch'. The choristers had the opportunity to shoot with the incredible James Doolan who directed our 'Down to the Water' video, the g-oz documentary 'These are our daughters. Future mothers. Future leaders' and takes all of the AGC Annual Concert photographs.
11am A quick break for snacks while Jamie reviewed the photos
As always, we were incredibly impressed by the enthusiasm and professionalism our choristers brought to everything they did. Their ability to role model professionalism and look out for one another over the day was a delight to observe.
1pm That's a wrap!
After the shoot, we all enjoyed lunch together before driving home.
2pm Drive home
5pm Arrive back in Melbourne
Time to say goodbye to our choristers!
We hope you love the photos as much as we do. Keep an eye out for them on social media, our website, flyers and more!