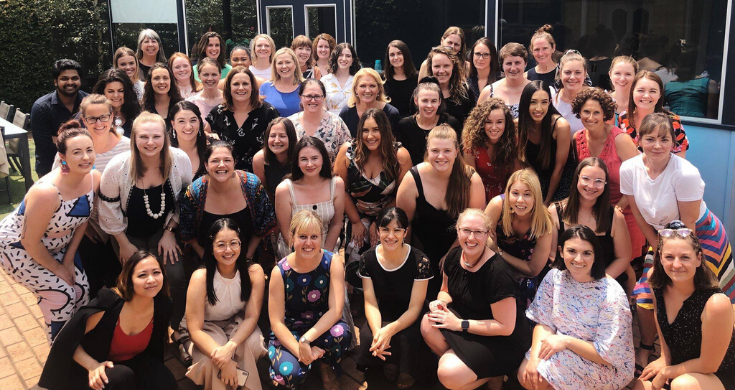 Every year some of our extremely talented staff members at the Australian School of Performing Arts create a "Hello Video" which gives our extended ASPA and AGC community across Australia an opportunity to 'meet' our national team. But because we're not your usual organisation, we of course love to find ways to get creative every chance we can!
Check out this year's incredible musical parody video of our favourite TV-shows. We hope it gives you plenty of belly laughs while learning a little more about many teams that work together to bring you Australian School of Performing Arts and the Australian Girls Choir.
Hello from the 2020 Team at the Australian School of Performing Arts
CREDITS:
Direction, Filming and Editing: Julieanne McMillian & Olivia Linas
Lyrics: Olivia Linas
Vocals: Elise Buhagiar, Sally Gawley, Jess Huggett, Vicki King, Laura Knowling, Olivia Linas and Grant Ward
Meet our 2020 Teams and Staff
Music and Production Team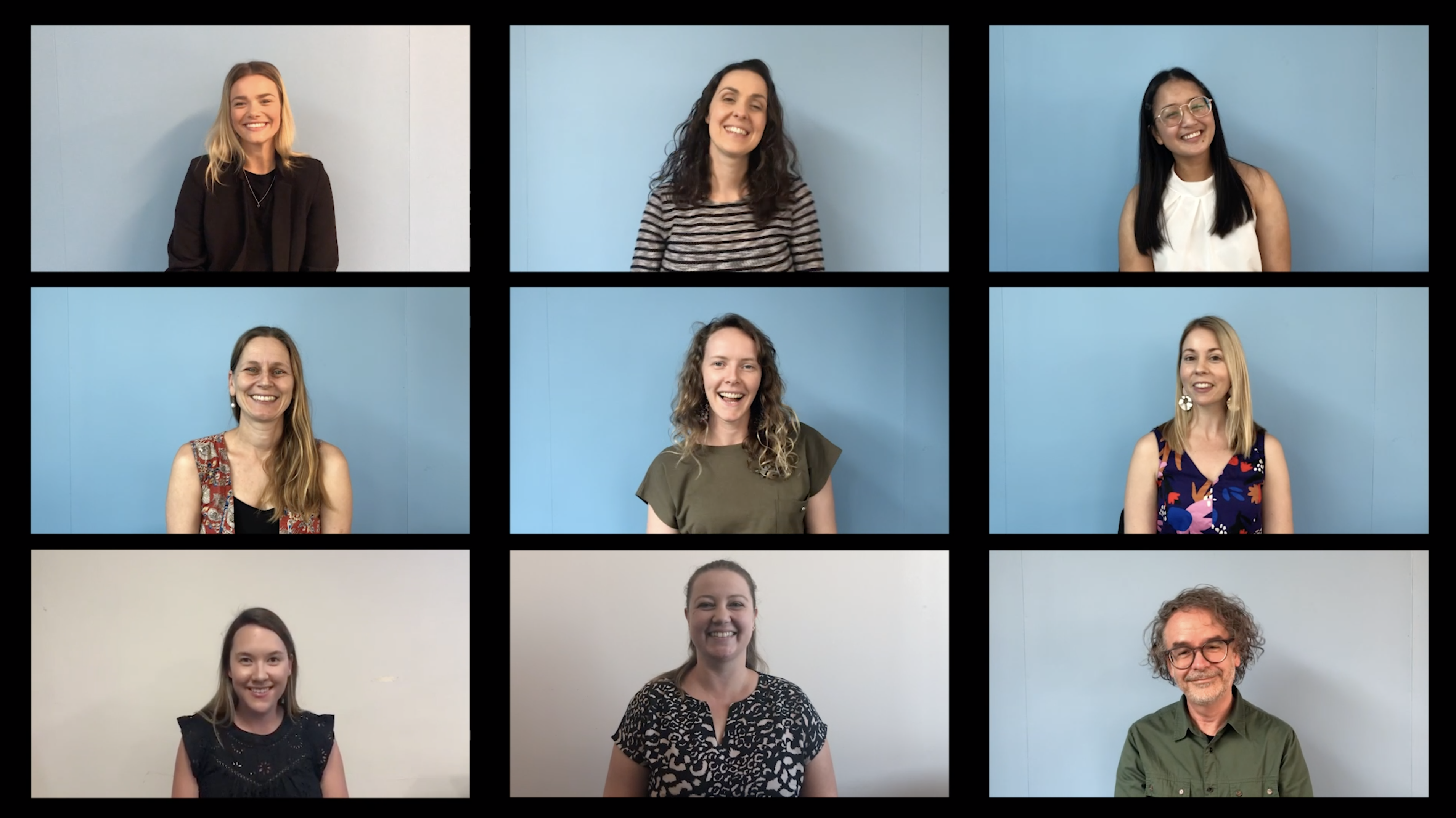 Our incredible 'MPCs' teach our senior levels and train up all of the AGC tutors. You'll likely see them conducting on stage on concert days.
The MPCs (The Brady Bunch)
Here's a story, of a bunch of legends
Living separately in states all on their own
Putting concerts, all together
And one's a baritone
They look out for all the tutors and employees
And they're really good at singing "do-re-mi's"
Now this group is something like a family,
That's the way they all became the MPCs
The MPCs, the MPCs
That's the way they became the MPCs
Team Members
Team Development Manager – Sally Gawley
VIC Music & Production Coordinator – Grant Ward
NSW & ACT Music & Production Coordinator – Maddie Rodgers
NSW Music & Production Assistant – Tanya Romeo
QLD Music & Production Coordinator – Katie Simmons & Eliza De Castro
SA Music & Production Coordinator – Emma Van Kekem & Rachel Burke
WA Music & Production Coordinator – Sarah Guillot
Venue & Events Team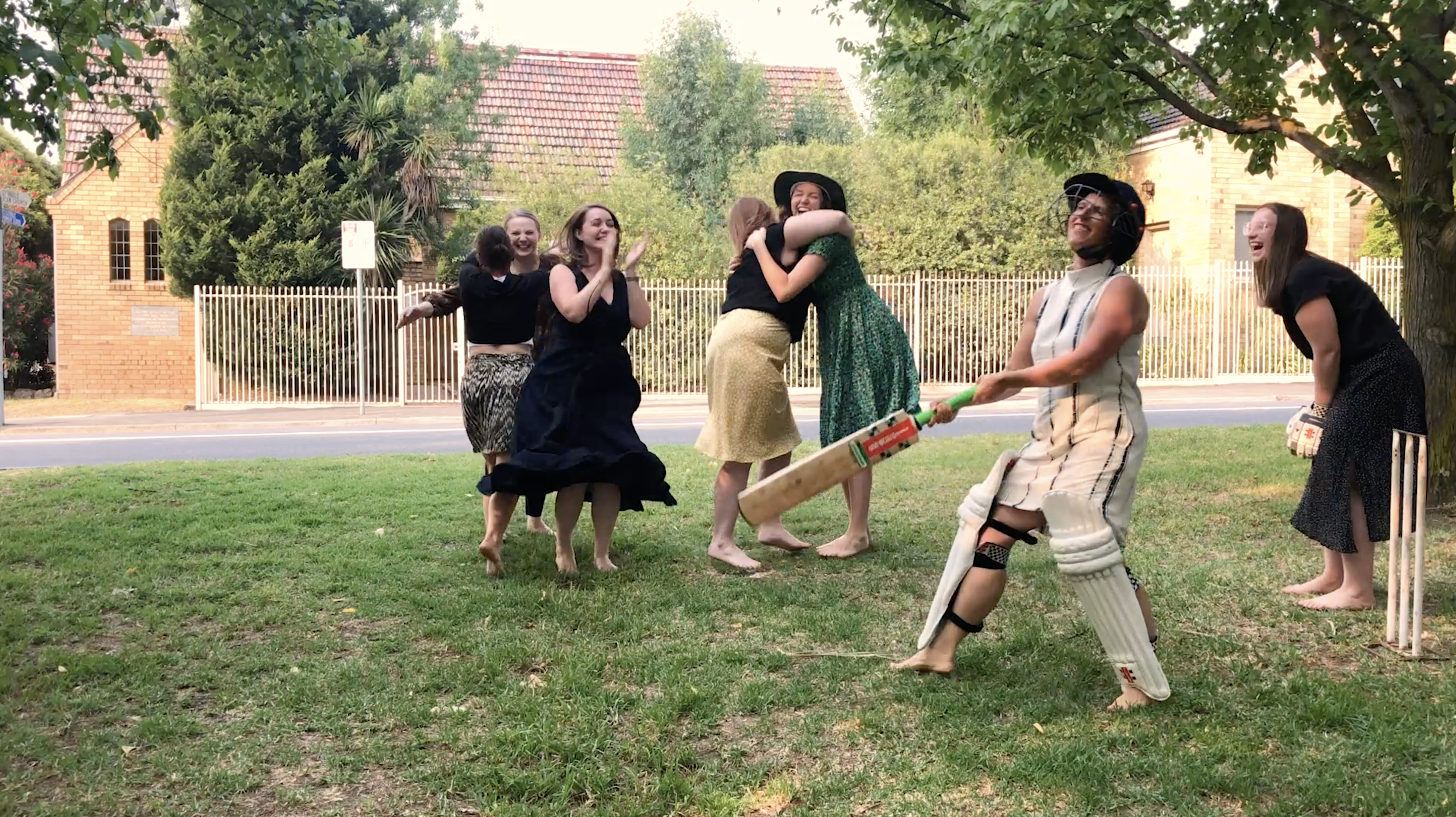 Our Venue and Events Team ensure all events run smoothly; from weekly classes to production days, to more general pastoral care of our choristers.
Colleagues (Neighbours)
Colleagues,
Everybody needs good colleagues
Just a friendly wave each morning
Over skype or day-to-day
Colleagues,
Should be there for one another
That's when good colleagues become good friends
Team Members
Team Development Manager – Belinda Gray Matthews
VIC Venue & Events Coordinator – Hannah Peart
NSW Venue & Events Assistant – Chloe Smethurst
NSW Venue & Events Coordinator – Bernice Zandona
NSW Venue & Events Assistant – Jillian Narezzi
QLD Venue & Events Coordinator – Emily Parker
WA Venue & Events Coordinator – Ashlee Kelly
SA Venue & Events Coordinator – Amy Dowd
PR & Marketing Team and ASPA Education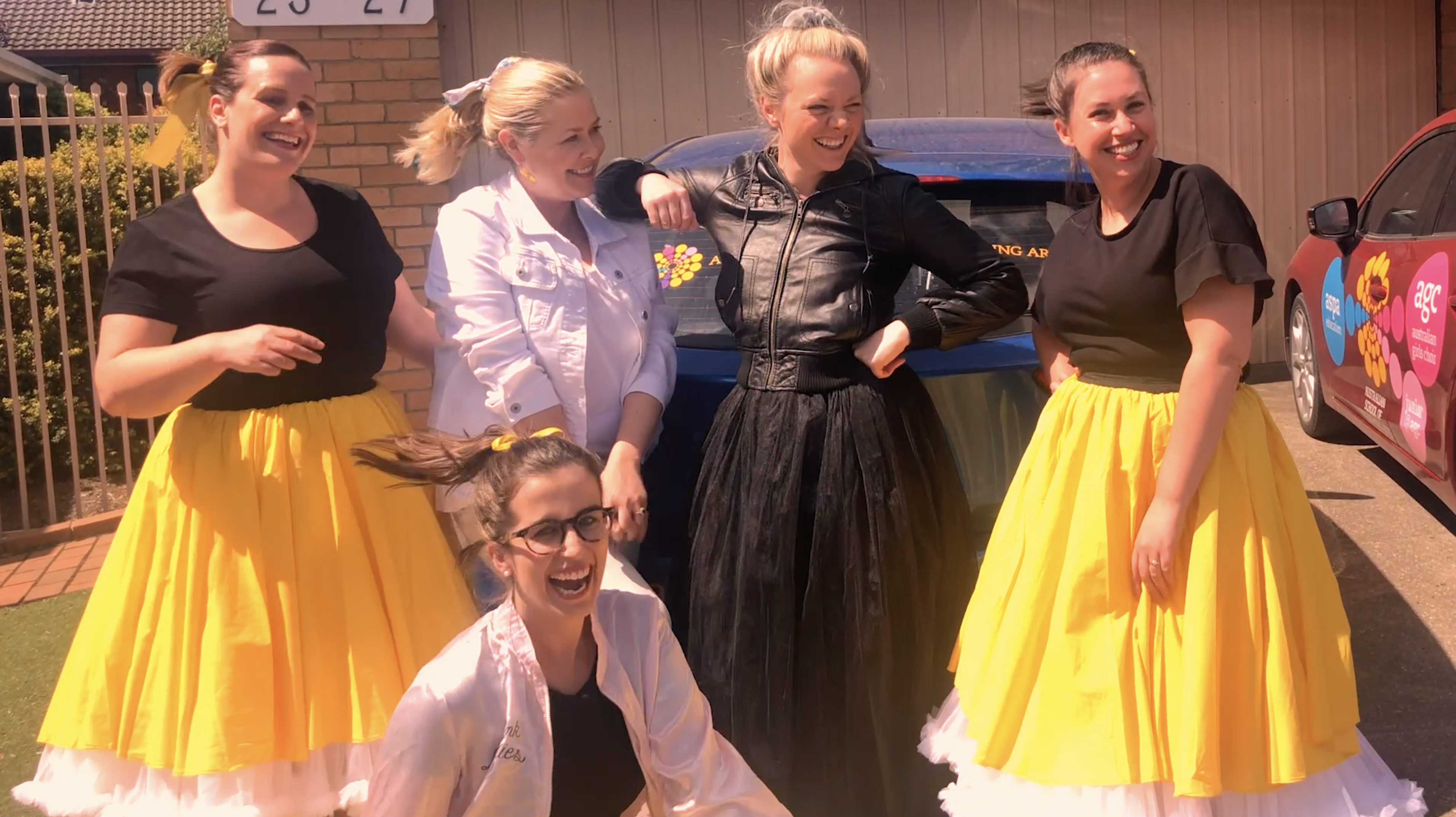 The PR and Marketing team organise all of the amazing gigs and performance opportunities for our senior choristers as well as run the social media pages. ASPA Education delivers performing arts workshops and teacher professional development in primary schools across Australia, as well as deliver our 'Take the Stage' School Holiday Programs.
Social Days (Happy Days)
Driving down the long highways
Teacher PD's that 'amaze
Programs in the holidays
Whatever comes, ASPA Ed hums, Ready to sing with you
Facebook and Instagram
Leave them to me. (Oh Social Days)
Gigs and whatever you have planned
We'll sing for you. (Oh Singing Days)
These PR days are yours and mine
Marketing days are yours and mine
ASPA Days
Team Members
General Manager – Jasmine Cruickshank
Marketing Coordinator – Emily Sheehan
PR & Marketing Administrator – Taylah Davis
Marketing Assistant – Hannah Parton
Marketing Assistant – Alex Granland
ASPA Ed Program Manager – Kass MacLeod
ASPA Ed Programs Administrator – Sophie Thomas
Finance and Business Services Team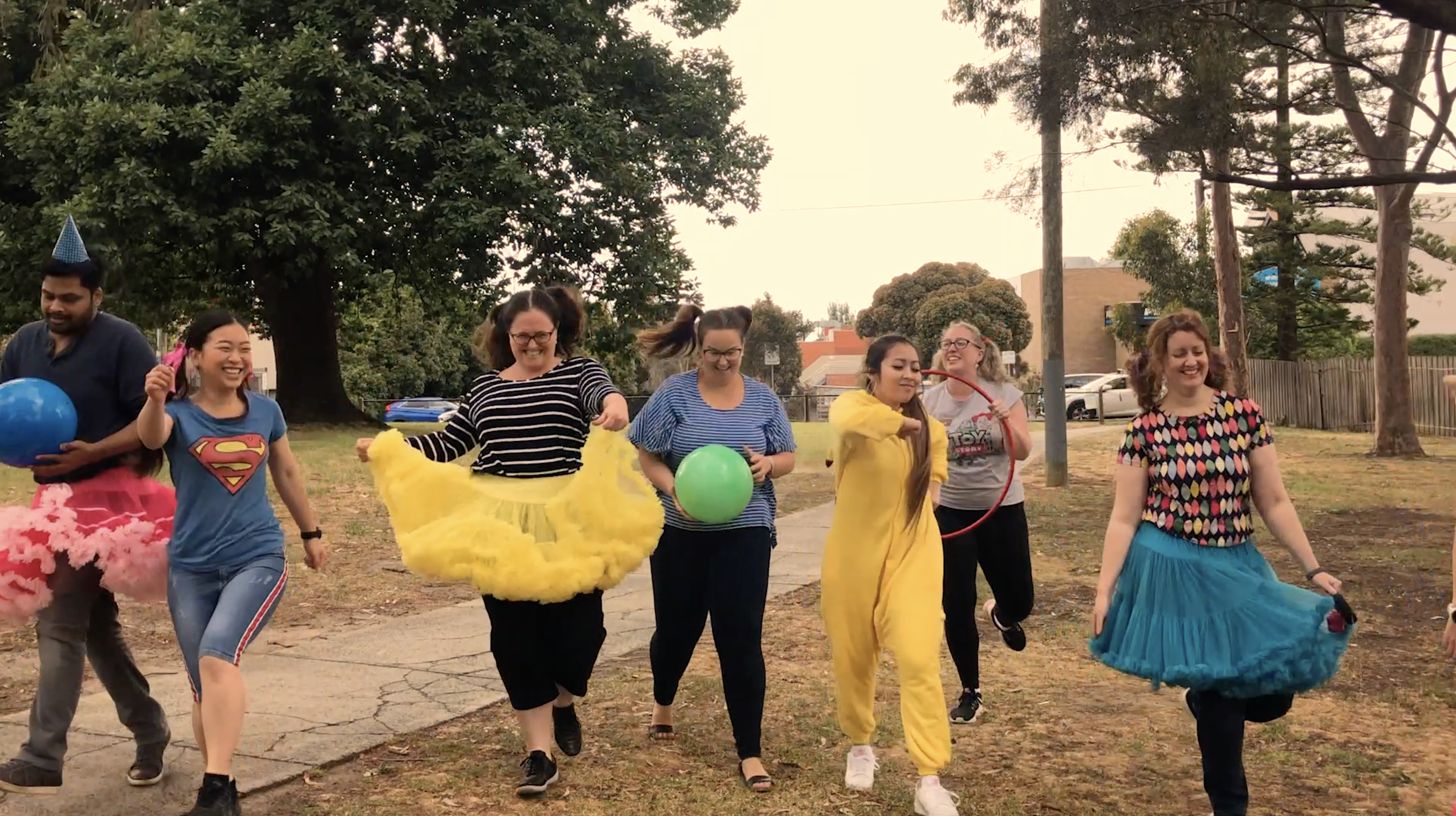 Our Finance and Business Services team are the business brains of the whole operation and take excellent care of our staff across the country (including our beautiful head office veggie patch at ASPA HQ on Valerie Street!)
Valerie Street (Sesame Street)
Sunny Day, making sure all's okay
Count on us to make things run a treat
Can you tell me how to get,
How to fill in a spreadsheet?
How to finish a time-sheet?
How to "control-alt-delete"?
How to send you my receipts?
How to get to Valerie Street?
Team Members
General Manager – Kylie Lee-Archer
Finance Manager – Nicole Ashton
Assistant Accountant – Tira Ilham
Finance Assistant – Rasha Chahine
Finance Assistant – Jacqui Nixon
Operations Coordinator – Katie Stephen
Operations Assistant – Ashley Mak
Database & Project Coordinator – Kat Logan
IT Coordinator – Harish Nadisetty
Music Production Team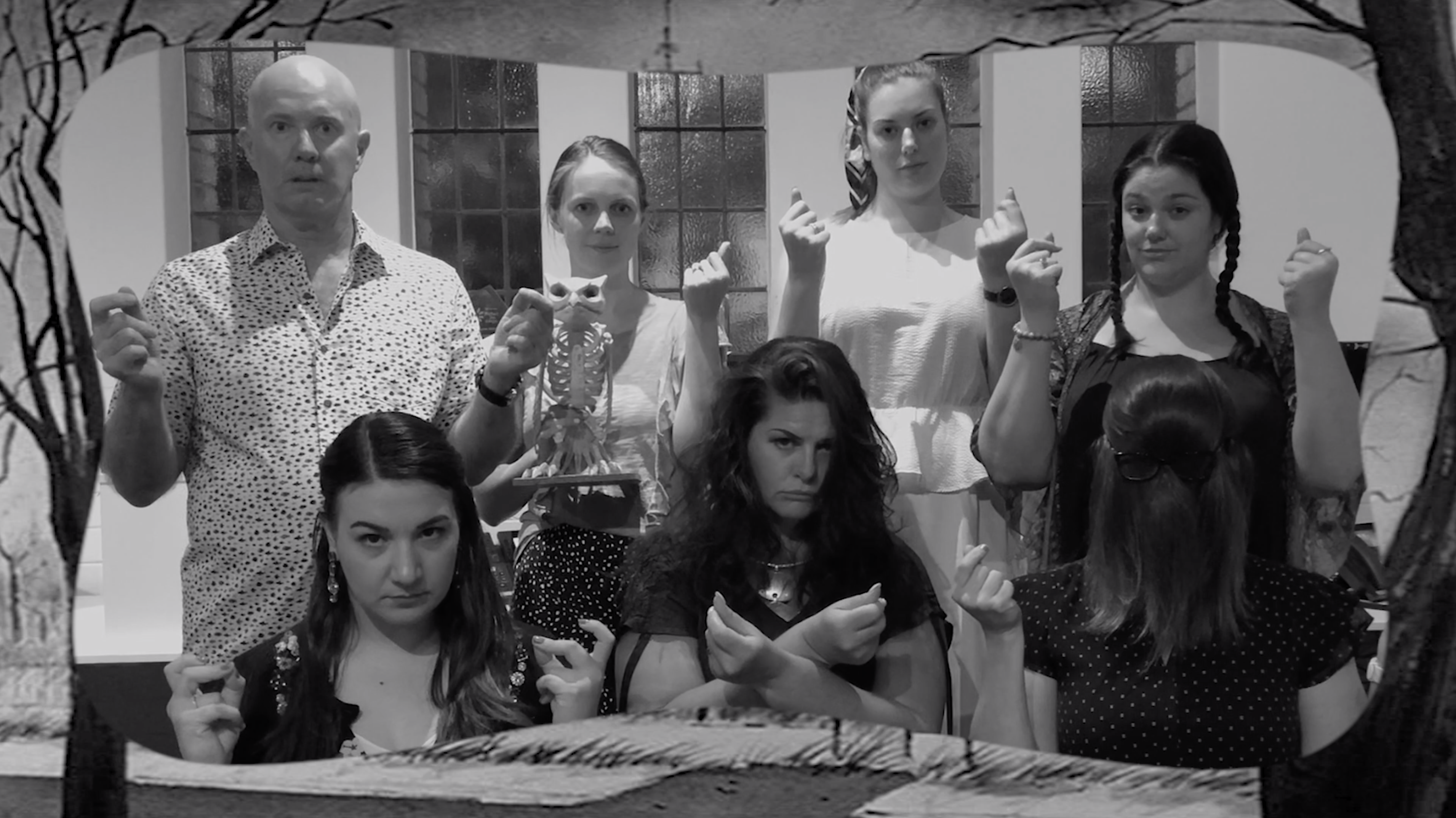 These musical geniuses select all of the repertoire, arrange the music, and write the weekly class curriculum.
Music Production Team (Addams Family)
They're crazy and they're kooky
They're musical and spooky
They're all together ooky
Music, Production Team
Neat. Sweet. On the beat.
Their office is a museum
Depending on the season,
You'll find costumes, props and "keys" in,
The Music, Production Team
Team Members
Artistic Director – Vicki King
Artistic Coordinator – Laura Knowling
Music Education Coordinator – Jess Huggett
Production Coordinator – Jane Hennessy
NSW Team Leader – Fiona Ulrick
Resident Composer – Mark Puddy
Music & Production Administrator – Olivia Linas
Venues Team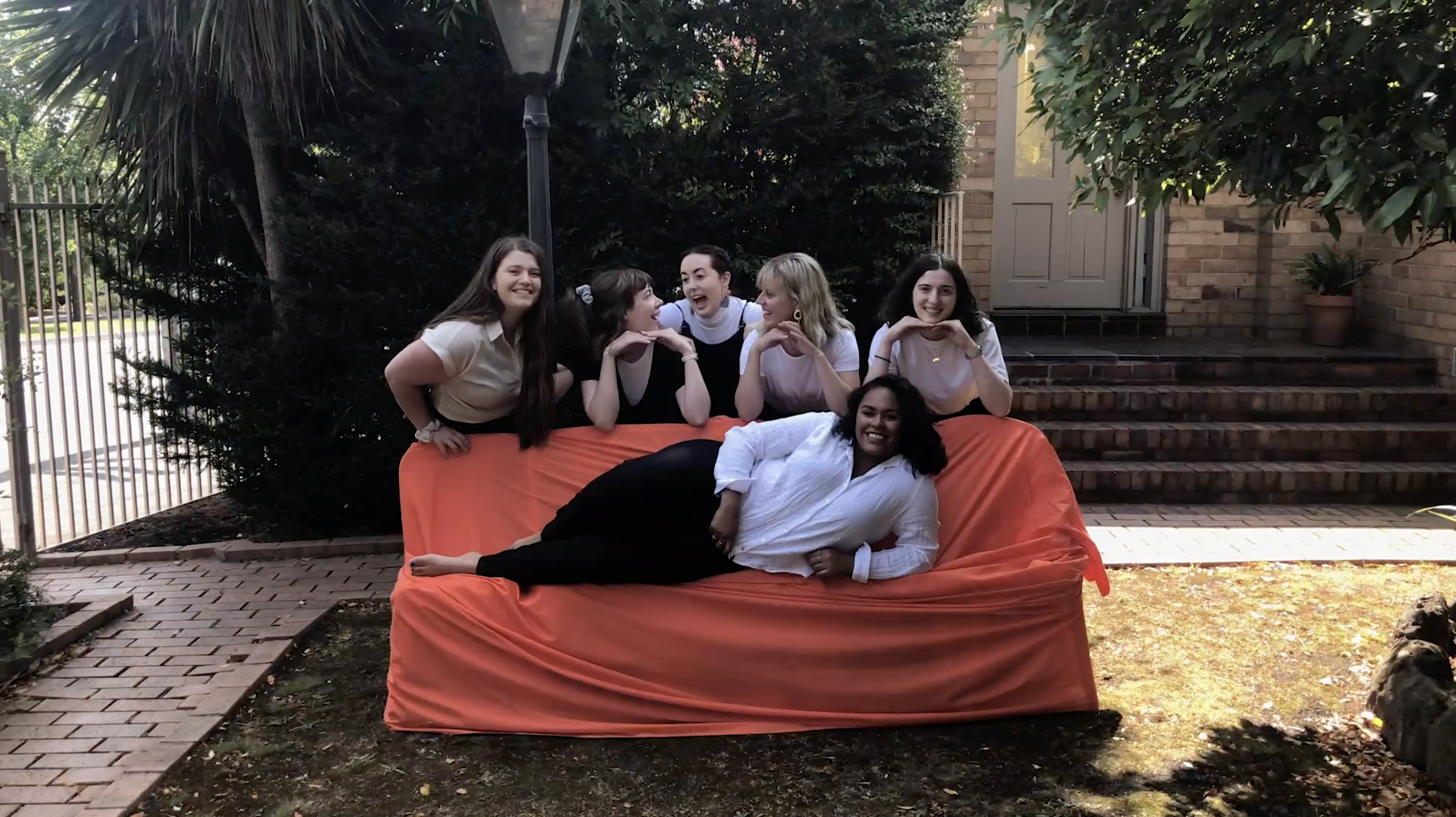 Ever wondered who you're speaking to when you call or email AGC? It's our delightful Venues Team!
Venues (Friends)
So no one told you life was gonna be this way
Your job is woke, with folk
Who are all A-OK
So when you find the info is unclear
Well we always know each day, each week, each month
And even each year, 'cause
I'll be there for you (At the phones or front door)
I'll be there for you (Like I've been there before)
I'll be there for you
'Cause you're there for me too
Team Members
Venues Manager – Hayley Hawksford
Venues Coordinator – Stephanie Hutchison
Venue Assistant – Ruth Clifford
Communications Assistant – Rachael Besselink
Administration Assistant – Hannah Helbig
Administration Assistant – Steph Bosquet
Products, Enrolments and Events Team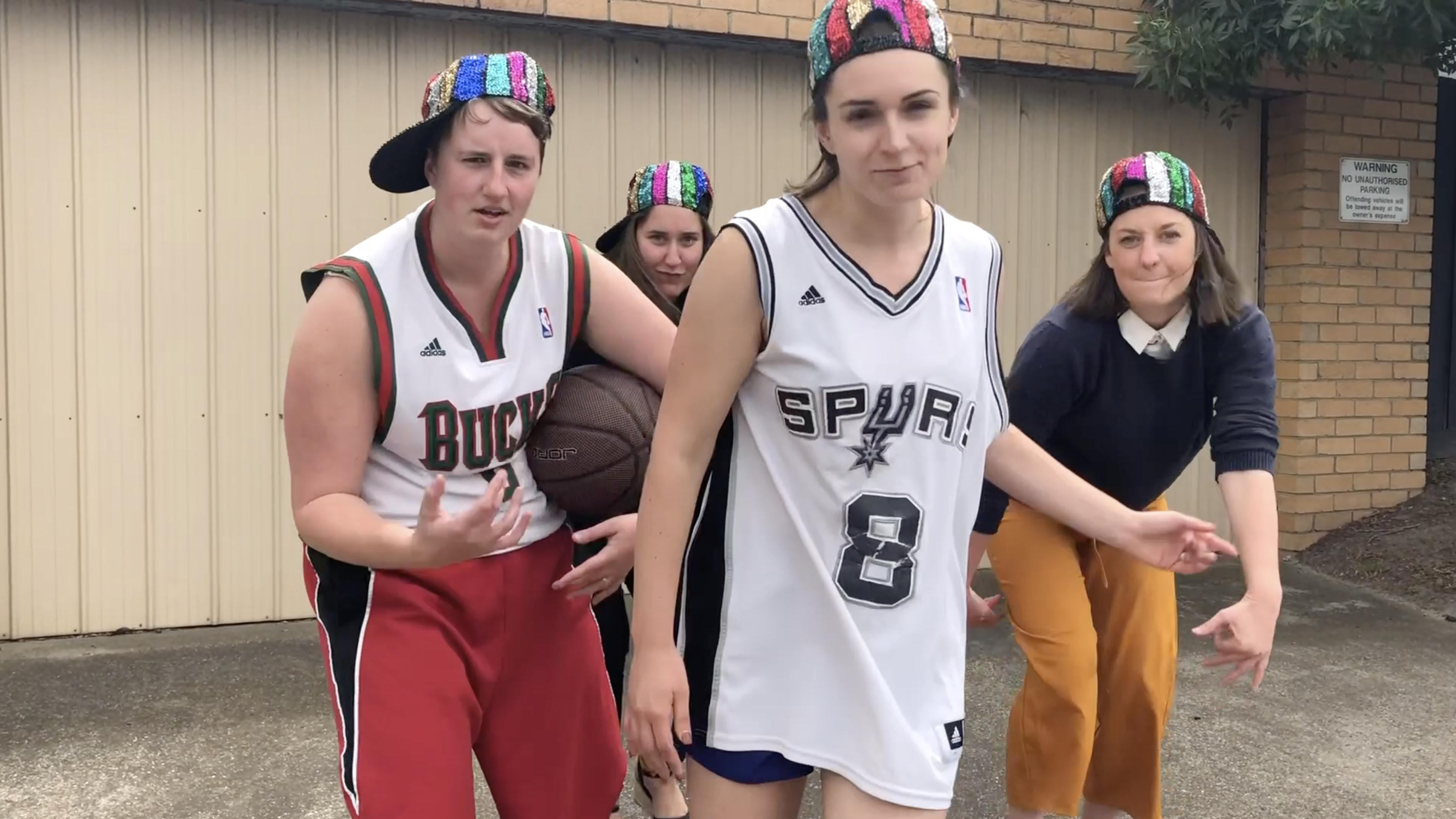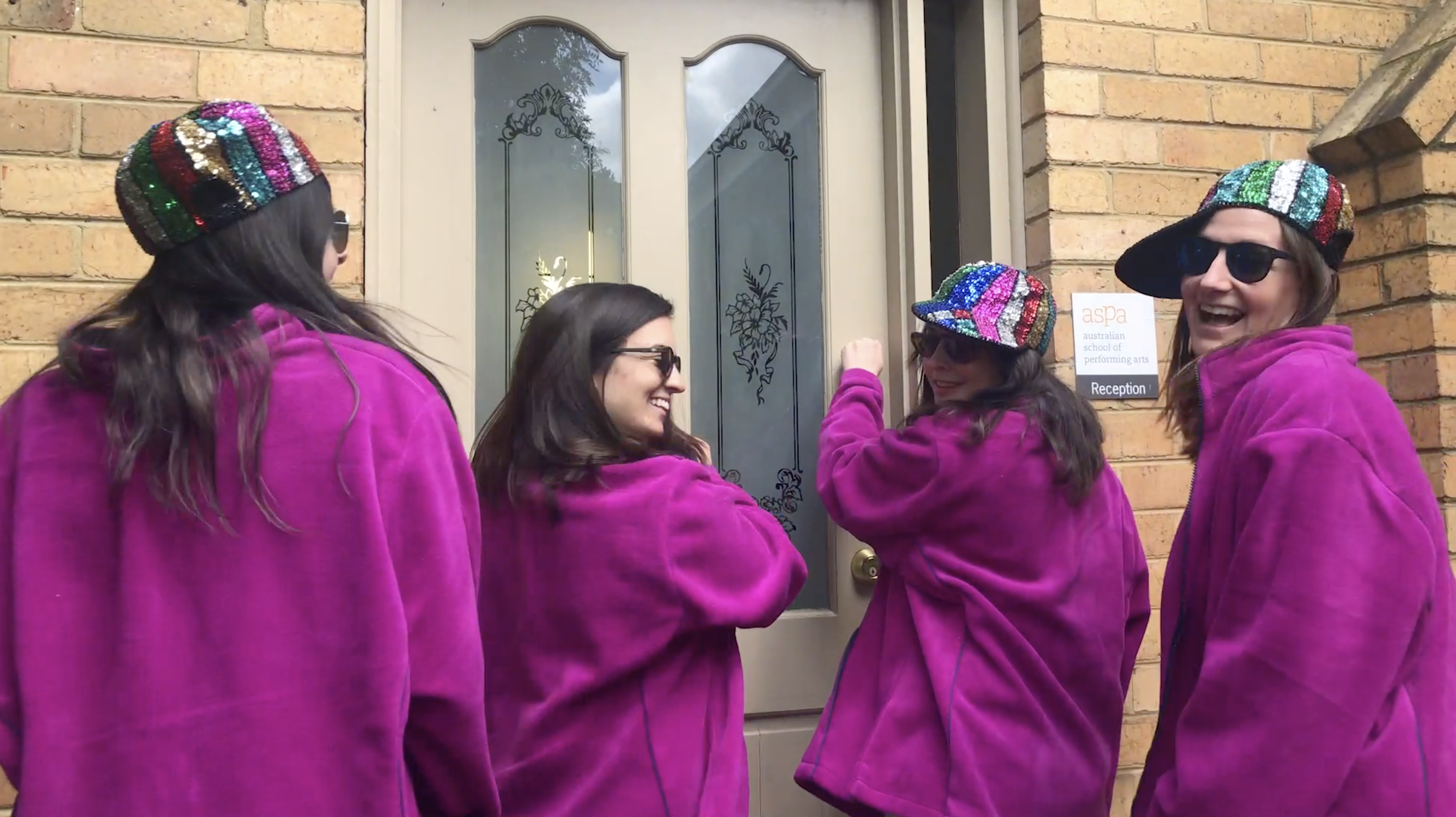 This team takes care of all non-music related things choristers and parents need to know! From uniforms, to enrolments, to concert day logistics – they've got you covered.
Heaps of Flair (Fresh Prince of Bel-Air)
Now, this is a story all about a team
That work real hard in Melbourne town
Now I'd like to take a minute
So just sit right there
'Cause Enrolments & Events do their job with flair
We get heaps of calls, but we're not phased
In the office, is where we spend most of our days
Chillin' out maxin' relaxin' all cool
And ensuring that events run smooth; that's our rule.
We sort enrolments and check that everything's good
We're the ones looking out for your neighbourhood
We know what's going on, so I hope you're aware
"There's no such thing as being over-prepared"
We've got uniforms, ribbons, and merch galore
We've got more pink things than in a candy store
And just when you thought a team like this was rare
We say 'Nah, forget it' – 'We've got heaps of flair'
Team Members
General Manager – Libby Franke
Events Manager – Elise Buhagiar
Maree van Niel – Events Coordinator
Events & Production Administrator – Julieanne McMillian
Events Administrator – Nikki Bassani
Enrolments & Products Coordinator – Alicia Garwood
Enrolments Coordinator – Anthea Paull
Products Administrator – Hannah Sottile
Products & Enrolments Assistant – Emma Corponi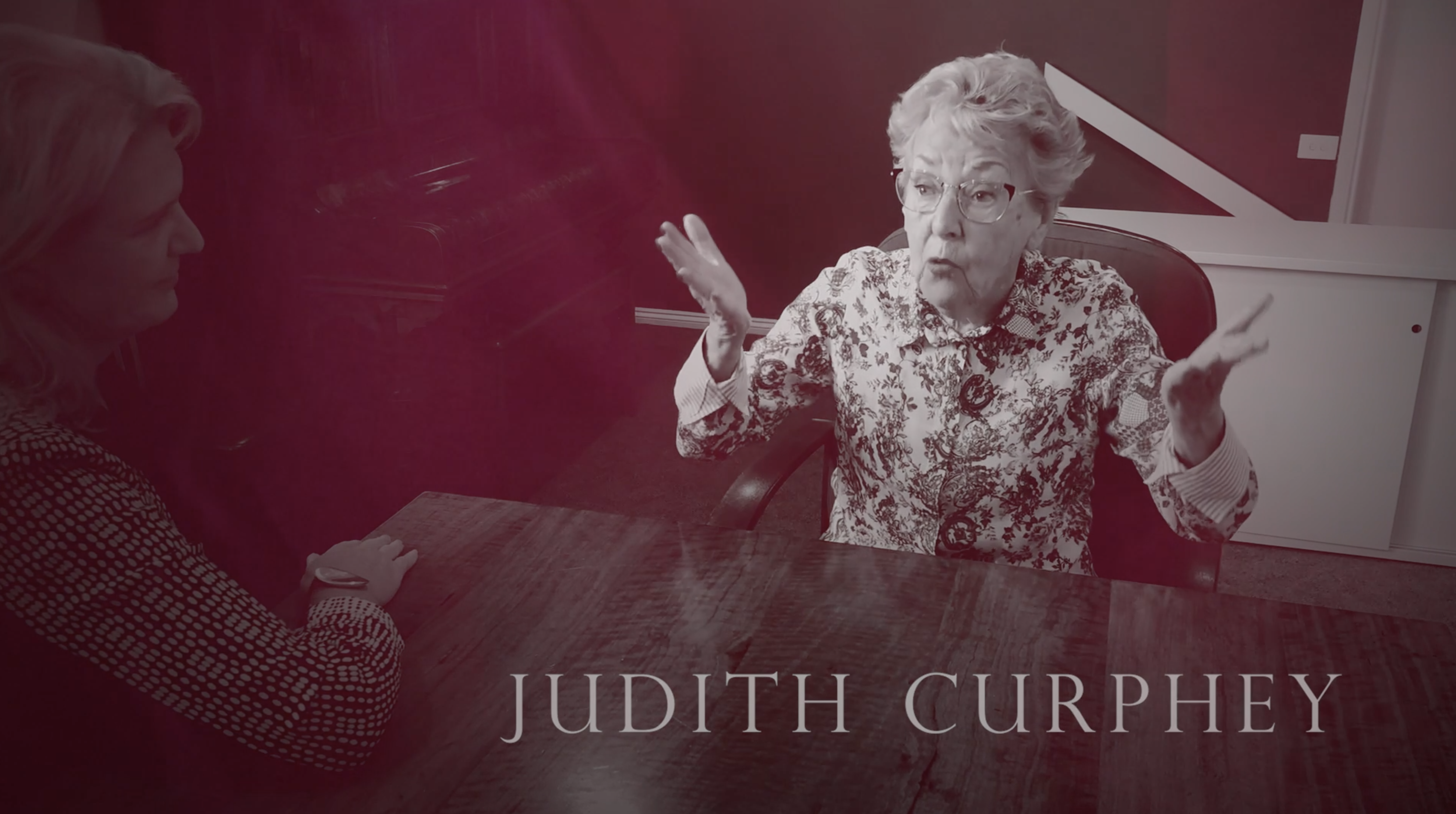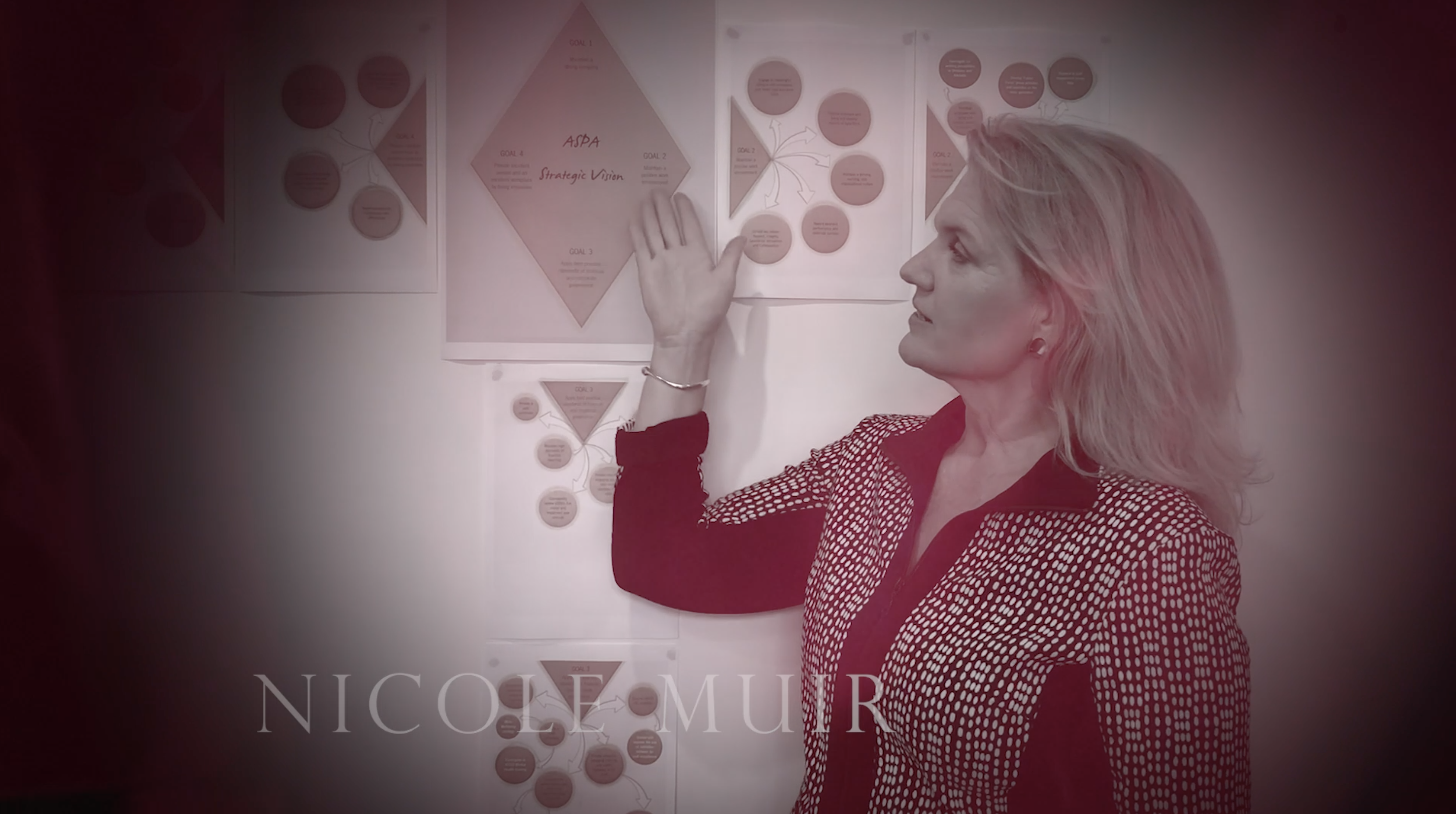 Work for us
If the Australian School of Performing Arts and the Australian Girls Choir seems like an organisation you'd love to work for, then keep your eye on our Employment Page as job opportunities around the country are always coming up.