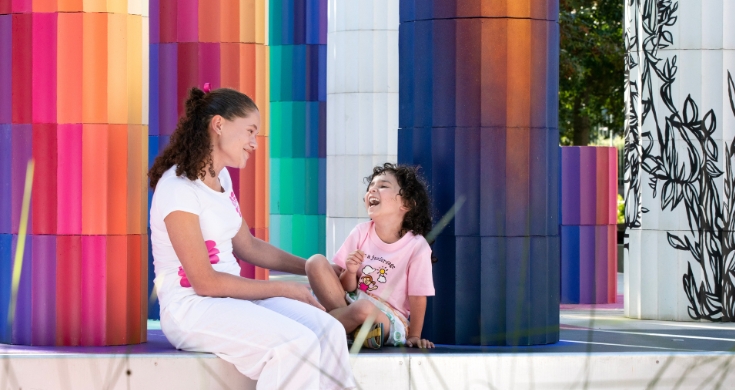 Australia's largest girls choir debunks Common Choir Myths
There are many misconceptions about choirs, but here at the AGC we know the wealth of benefits that involvement in the performing arts brings, especially to young girls.
This is why we want to debunk those choir myths, and open up your daughter's world to the wonderful possibilities that await at the AGC. If you've ever thought of choirs as a daunting experience, or a place for people who already have excellent singing voices, read on to discover the surprising truths about the AGC!
Ready to find out more? Come along and see for yourself at our November Open Day.
Myth #1: You have to be a trained singer
The founding philosophy behind the AGC is that every child can learn to sing with encouragement and training – therefore having a trained singing voice is not a prerequisite to join the AGC! Research shows that singing competency in children develops up to three times more in a nurturing environment, which means you can stop worrying about whether your daughter can already sing and start embracing her vocal potential and the places she'll go.
Through weekly lessons with the AGC, your daughter will learn the fundamentals of singing and musicianship, in addition to developing her movement, dance and theatrical skills. The AGC is inclusive of all experience levels and abilities, and our friendly tutors provide positive reinforcement and feedback so that your daughter can grow in confidence as a performer, as well as a person.
"We initially enrolled our daughter back in 2015 because she loved singing and we felt AGC was a great way for her to build her self-confidence. We continue to enrol her because she has a true love of music, and she feels valued and included with AGC." – VIC Parent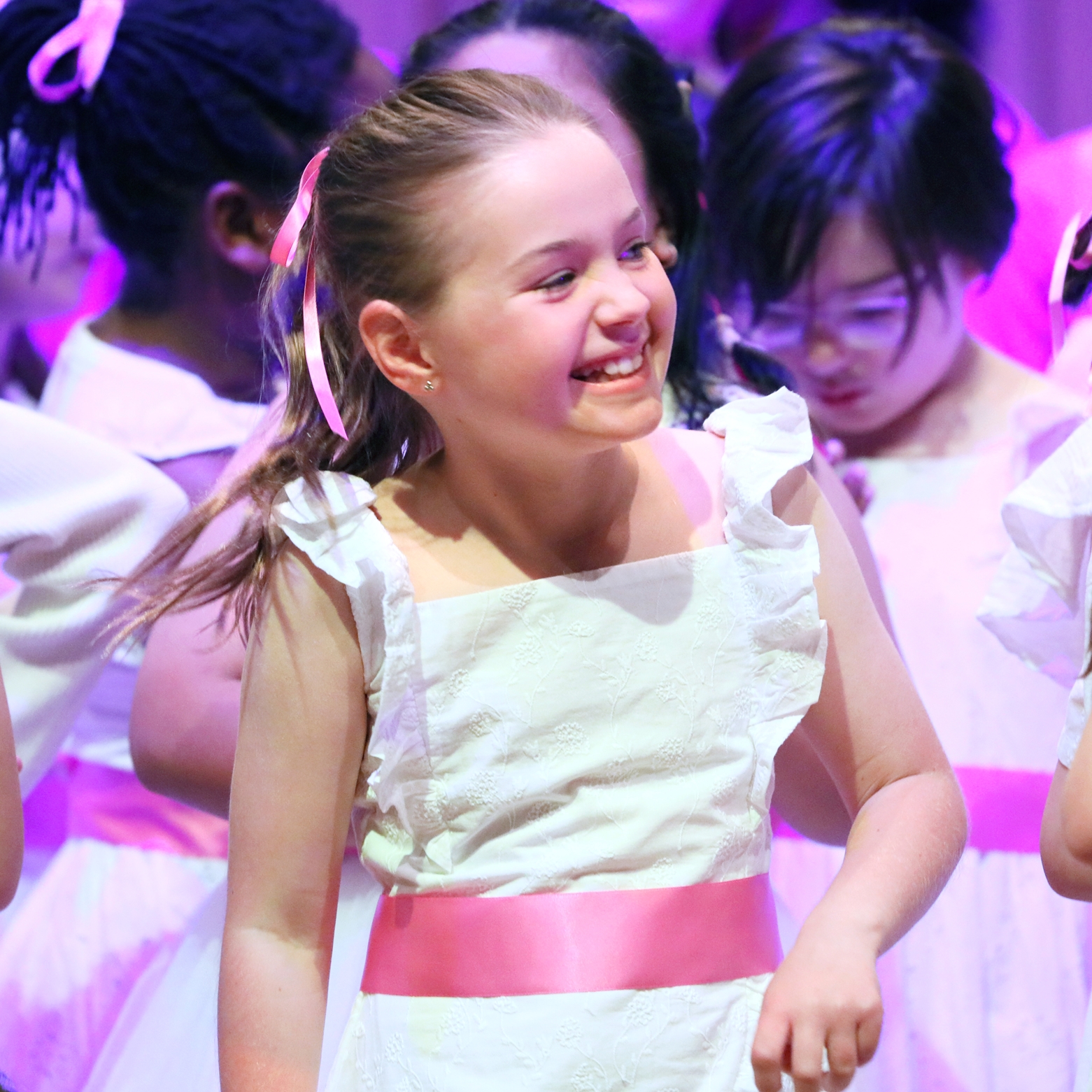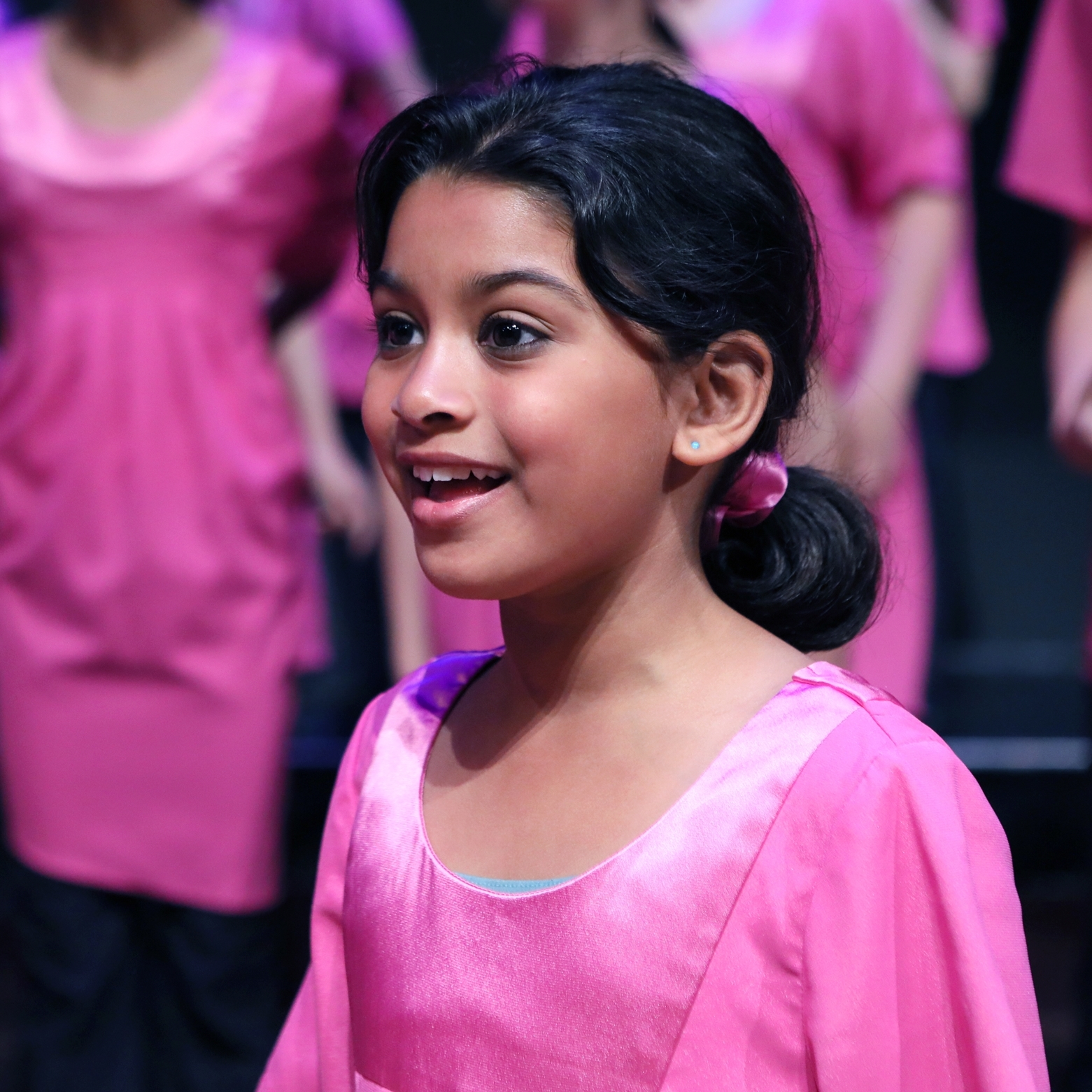 Myth #2: Choir is just about singing
You'll often hear us saying that the AGC is about 'singing and so much more'. So what is the 'so much more'? Brain growth, speech development, improved maths skills, increased memory retention and concentration are just some of the proven neurological benefits of singing in children.
The social benefits of involvement in the AGC can include developing communication skills, building confidence, and of course making friends! Our lesson plans create a fun and inclusive environment where girls are free to be themselves and connect with other like-minded girls outside of school.
"It's been 13 years since I graduated but I still miss AGC!! I would do anything to go back in time and be able to perform with my beautiful friends! Enjoy every minute girls – it goes by in the blink of an eye." – Hannah King, AGC Alumni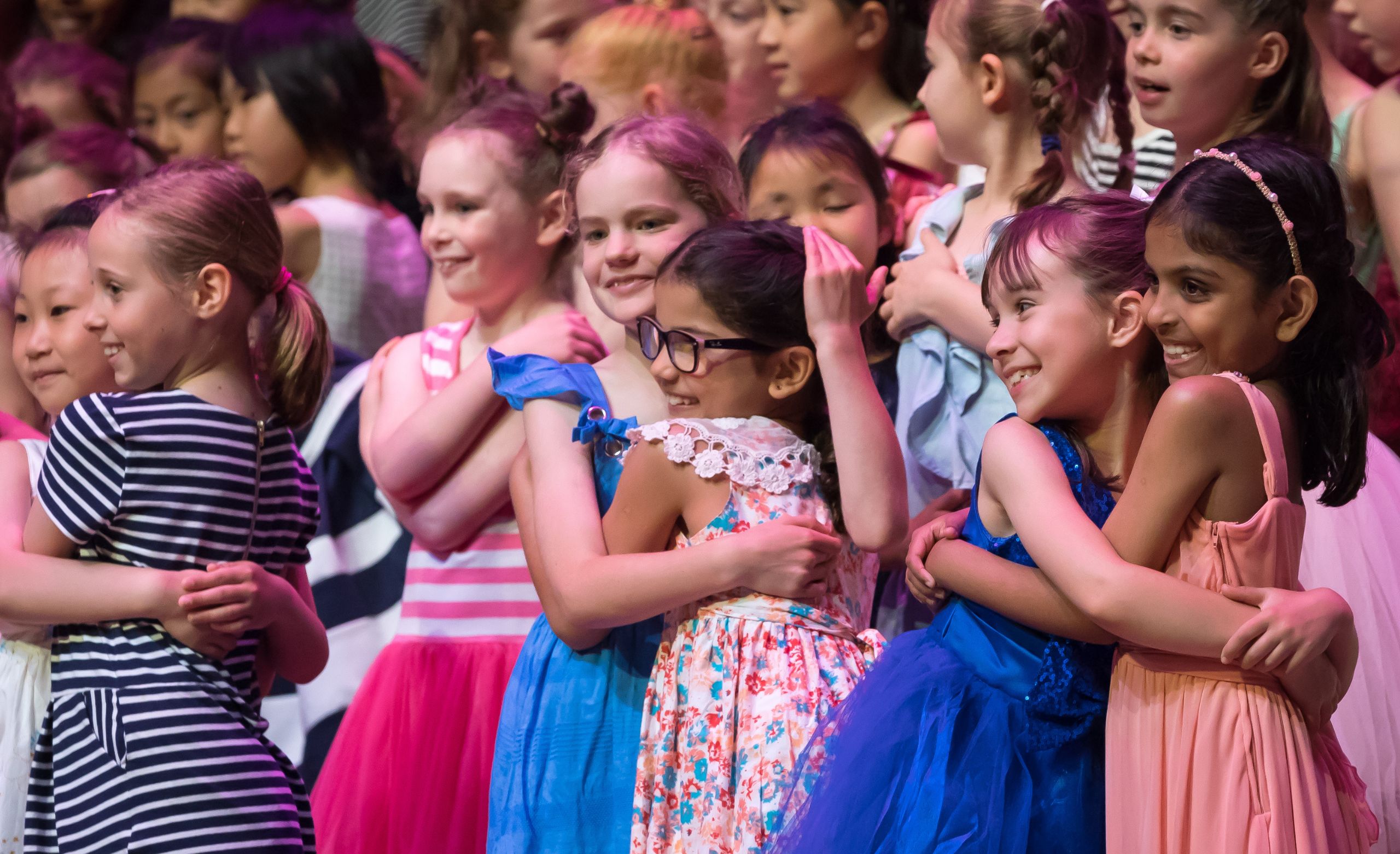 Myth #3: You need to be confident to be in a choir
We know that many girls during their schooling years are still developing their confidence, discovering who they are as a person, and finding their voice. The AGC's inclusive learning environment nurtures girls on this journey of self-discovery, helping them build their confidence, social skills, presentation skills and public speaking skills in every class. Therefore it is not a prerequisite or expectation that your daughter is naturally confident – leave that to us! Through trying something new, the girls step out of their comfort zone, taking risks and developing resilience along the way. Many parents praise the choir for helping bring their daughter out of her shell.
"In the last six years her confidence has grown exponentially, and her ability to perform complex repertoires and routines, as well as singing solo in public has astounded me." – NSW Parent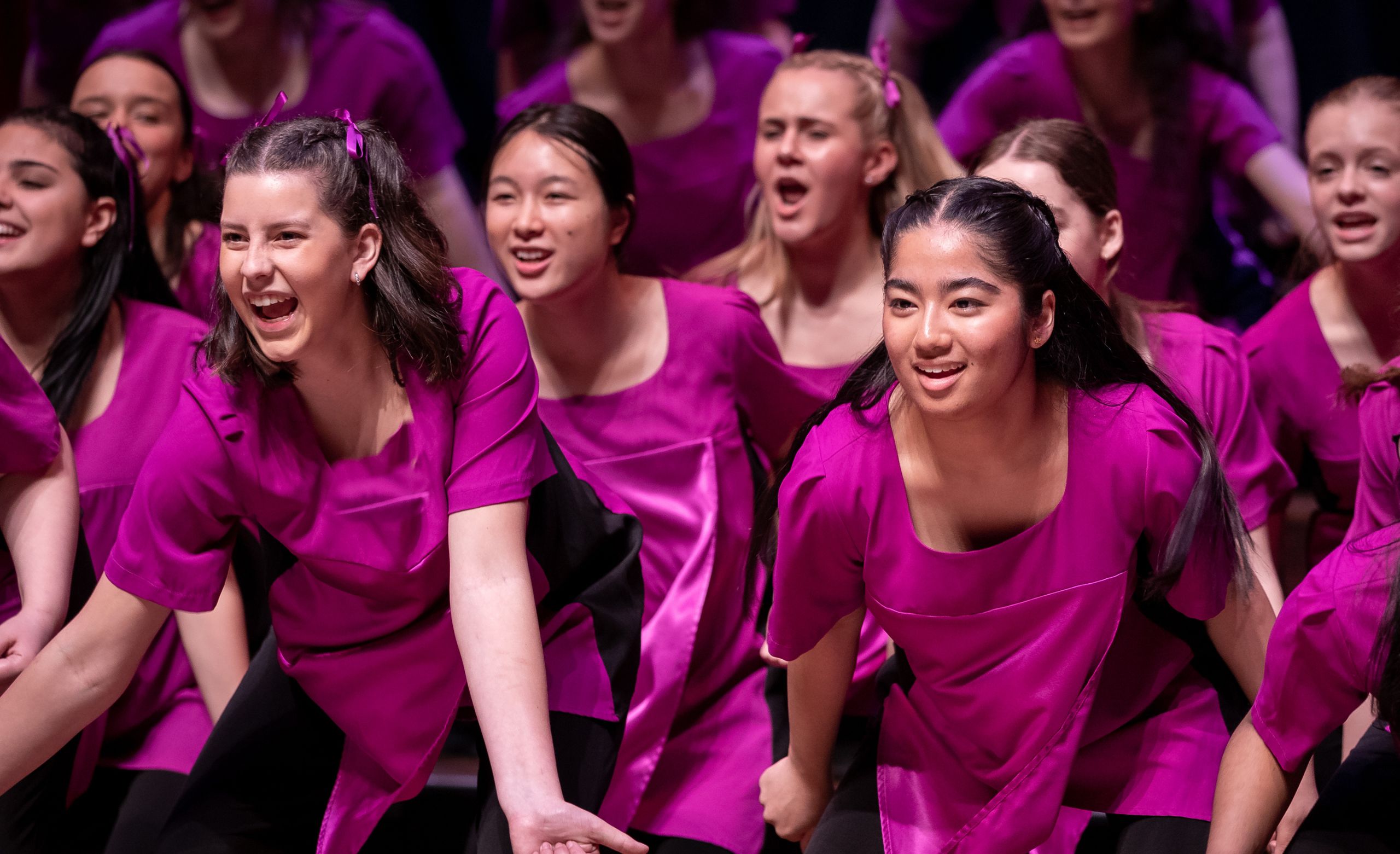 Myth #4: Choirs sing while standing still
When most people picture a choir, they would be imagining a group of singers standing in a bunch, perhaps swaying side-to-side if they're lucky! Unlike these more traditional choirs, the AGC combines choreography with choral music, developing well-rounded performers who can move. This begins by implementing simple routines and creative movement in our junior@agc classes and AGC Training Levels, and advances in our Senior Performance Groups whereby the choristers work with a professional choreographer each week on more complex choreography. Not only does this make our concerts visually entertaining, but also produces a wealth of physiological benefits including improved breathing, posture, muscle development, coordination, refined motor skills and much more!
"They are not sporty so to have an interest outside of school that pushes them creatively and musically has been wonderful. The repertoire of artists, languages and pieces they have performed has really extended their knowledge of the world." – SA Parent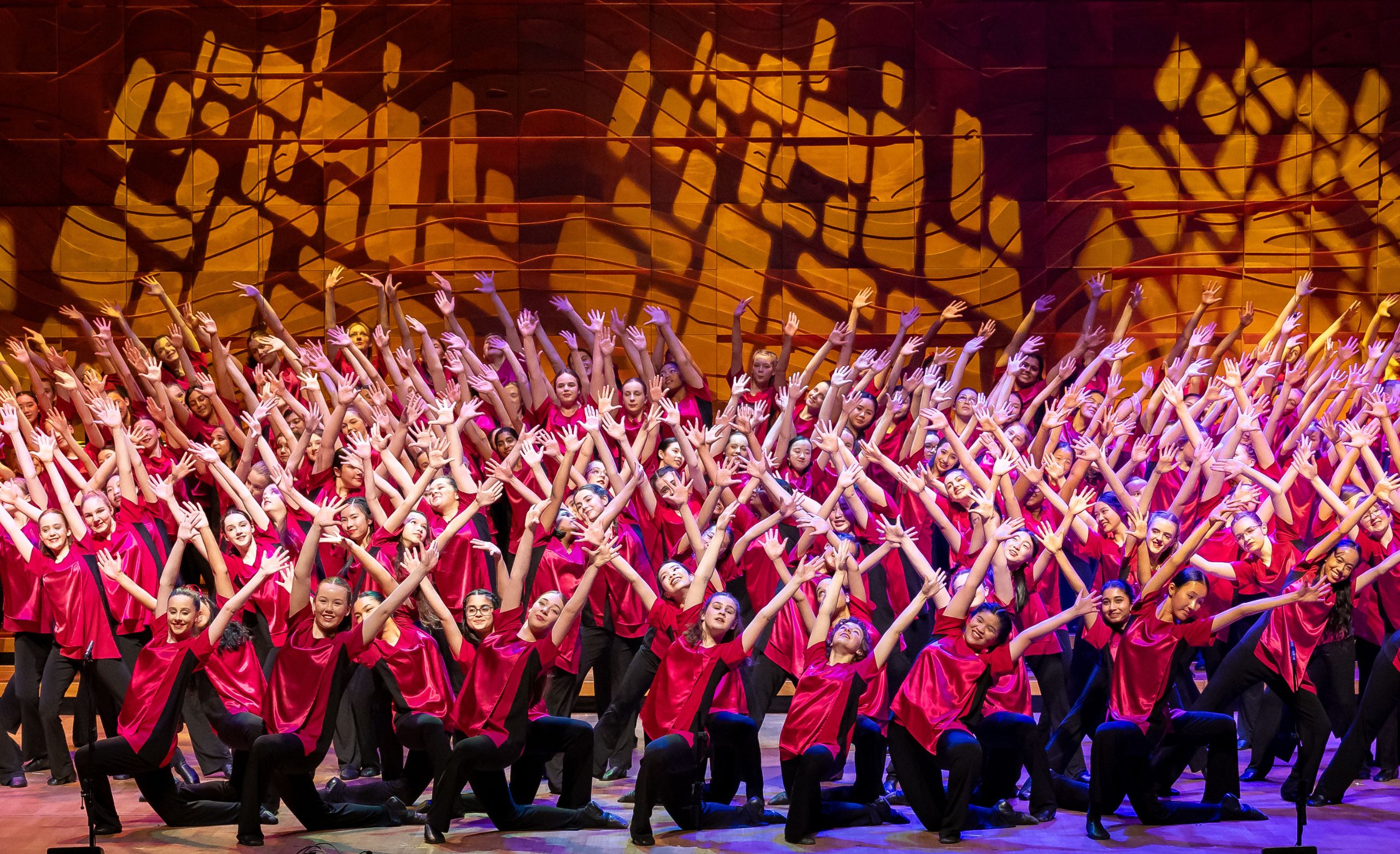 Myth #5: You can only sing classical songs in a choir
While it's true that many traditional choirs still sing hymns and classical songs, the AGC focusses on teaching a diverse mix of repertoire that means  our classes and performances are enjoyable for choristers and audiences of all ages. Repertoire can range from much loved Aussie tunes to Broadway show numbers, from songs from other cultures to Christmas Carols… and the list goes on!
Join us for a complimentary class, meet our lovely tutors and experience what it's like to be a part of the Australian Girls Choir! Attendance is free but places are limited so registration is essential to attend.
For further details about Open Day, venue locations and class timetables, please visit our Open Day page.