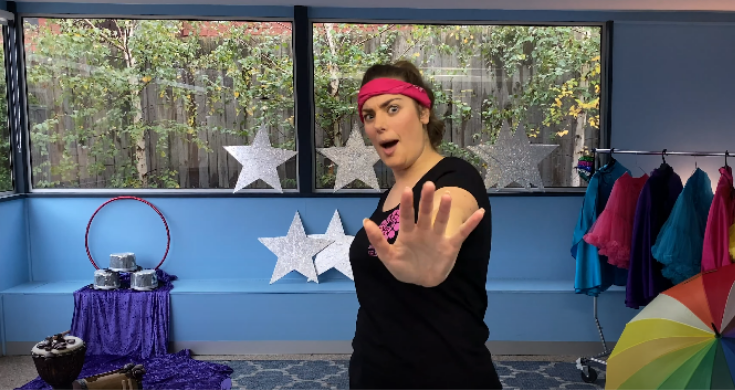 Meet your AGC Online tutors – Part 3
It's time to meet four more of our incredible AGC Online tutors that you may now recognise from your Padlet resources or Zoom live streamed lessons. Each week we'll be introducing you to more of our tutors as AGC Online grows and evolves.
While learning at home, you have the support of a number of AGC tutors who come to with a wealth of musical, dance and performance experience. We hope you enjoy this opportunity for your daughter to experience learning from many different tutors from around the country who all have their own strengths and unique approach to musical education.
Rachel Burke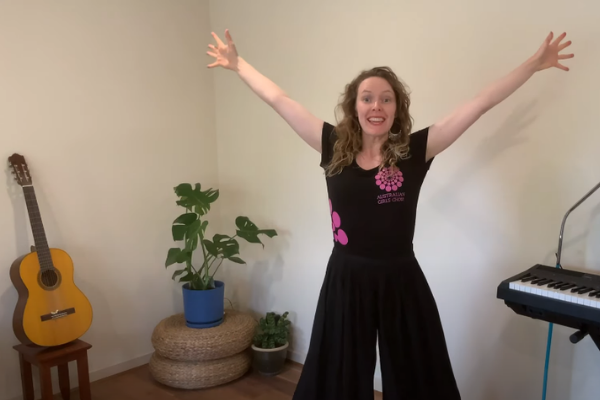 Hi I'm Ms Burke and I teach Cantini and Performing Choir in Adelaide. I've managed to sneak my way into lots of different levels online… junior@agc, Allegro, Avanti, Prelude and Performing Choir!
My best tip for rehearsing at home is to make notes. I'm a visual learner and I'm much better at retaining information if I've written it down, turned it into a picture or made myself a diagram. Once I had to learn a whole show from a recording and my scribblings took over my script!
More about Rachel: I joined AGC when I was in year 4 and never left. Now I'm in my tenth year as a tutor and staff member and am very lucky to also be an instructor with Girls from Oz. Outside of choir I studied acting Flinders University Drama Centre and since graduating have been in many stage productions for grownups and littlies.
Tanya Romeo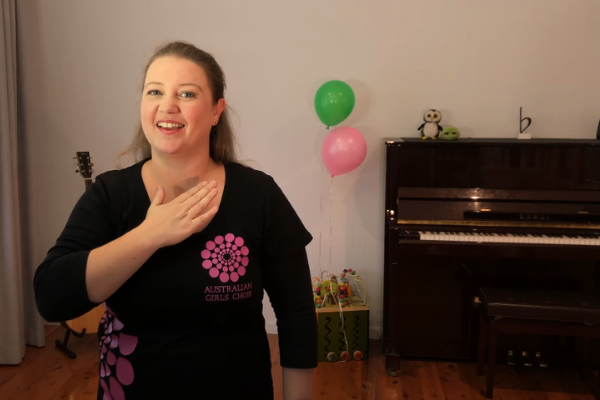 Hi, I'm Mrs Romeo and I teach Canto, Camerata and Performing Choir in Sydney. You'll find me teaching junior@agc and Concert Levels for AGC Online.
My best tip for rehearsing at home is repetition. Keep re-winding the videos and repeat the steps with your tutor online. The more times you do something, the better you get at it! This will help you build your confidence and will mean that you can focus on the performance elements rather than trying to get the notes right.
More about Tanya: I have a Bachelor of Music, Bachelor of Education and Masters of Music from UNSW. I have been a Primary and Secondary Music Teacher in a few schools in Sydney for a long time. I have been working for the Australian Girls Choir for 6 years as a tutor and more recently, as a Music and Production Assistant in the Sydney Office. I love seeing students being proud of their achievements, on and off stage, and how much they can learn about themselves through performance and music.
Laura Brown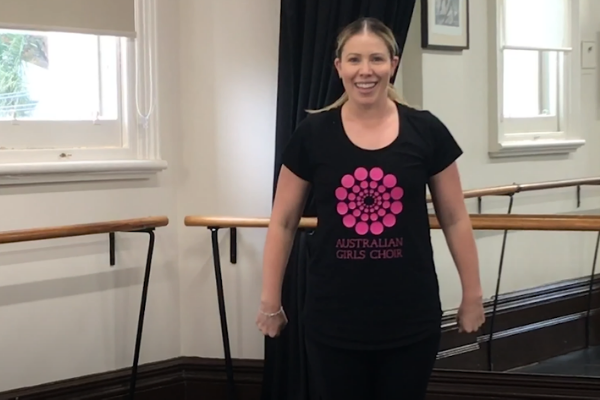 Hi I'm Ms Brown and I teach Performing Choir Choreography. You'll find me teaching Performing Choir and Training Level dance routines in AGC Online.
My best tip for rehearsing at home is: Once you have learnt the dance combo try and do it without watching the video until it's in your muscle memory – I find this usually takes about 3 repeats. Play the music and repeat the moves until you can be confident with the combo. This way you are training yourself to retain choreography rather than just following along. This is an amazing skill to have as you progress through the AGC.
More about Laura: I am a choreographer and dance teacher in Melbourne and have been working with AGC, ASPA Education and Girls from Oz teaching dance for 8 years . Originally from NZ, I moved here to complete a Performing Arts Dance Diploma then spent 2 years performing with Princess Cruises and traveling the world dancing until finding my way back to the amazing city of Melbourne. I love to inspire my students to push themselves to become the best dancer and performer they can possibly be, seeing them improve and grow is my favourite part of teaching.
Eliza De Castro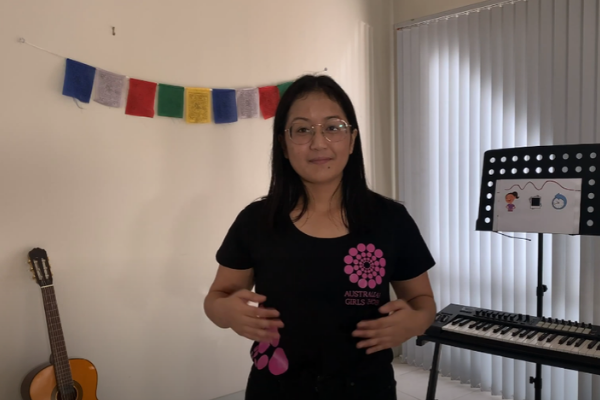 Hi I'm Ms De Castro and I'm a Performing Choir tutor in Brisbane! You'll find me teaching Avanti, Prelude and Concert Level in AGC Online.
My best tip for rehearsing at home is to set aside the same time each week to do your AGC Online learning. If your regular class is held on a Wednesday afternoon, maybe this could become your dedicated time at home. With so much engaging content being released each week, you'll want to stay on top of your amazing song and dance routines across the term.
More about Eliza: I have been a tutor with the AGC for 7 years and have been lucky enough to teach every level of the choir. I love all aspects of the performing arts and grew up learning the piano and violin. When I'm not working for AGC, you can find me working with kids living with disability as a paediatric physiotherapist.
Meet more of the team
Meet more of our AGC Online team in our Latest News:
And make sure to follow us on Facebook to see some beautiful video messages from your existing AGC Venue Tutors.